Below are the members of our core team. Looking for our advisors team? See the board of directors.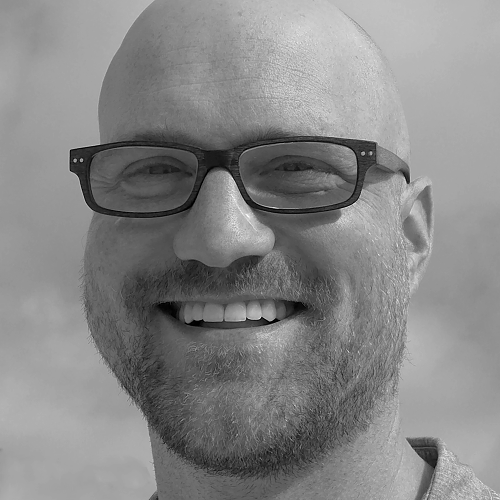 Todd Weaver
Founder & CEO
Serial entrepreneur and successful businessman, Todd has been recognized for his visionary strategy, technical leadership, and relentless drive, with more than 20 years of entrepreneurial experience, using, installing, and promoting Free Software. Todd has consistently predicted market directions and executed disruptive technologies in a wide range of industries, including in-store entertainment, collaborative financial solutions, and starting the first online cable company. Todd has a deep understanding of the hardware manufacturing process, and an unwavering belief for users to retain their essential freedoms via free software, making Purism (the marriage of high quality hardware and free software), his most ambitious, disruptive, and exciting venture yet.

IRC nickname: todd_at_purism
PGP Fingerprint: B8CA ACEA D949 30F1 23C4 642C 23CF 2E3D 2545 14F7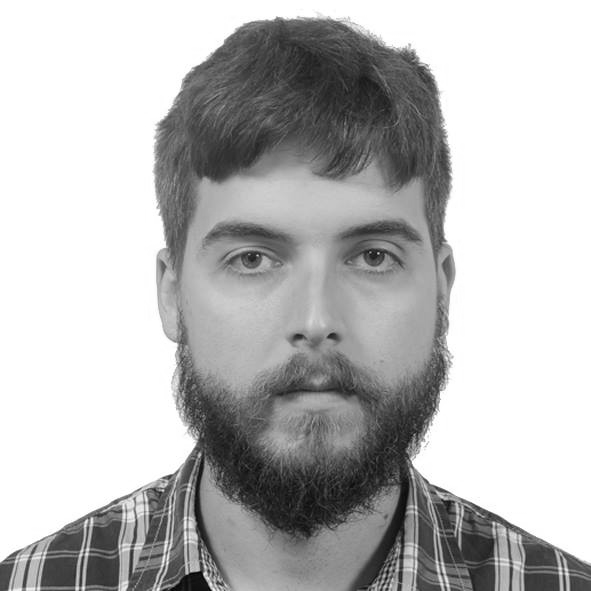 Zlatan Todorić
Director of PureOS
Emerging from the realms of Debian, with its strict ethical adherence to user freedom, Zlatan is a die-hard Free software advocate that blends perfectly into Purism. Zlatan worked in many I.T. industries: electronics, web development, software architecture, 3D printing, games. The combination of his decade-long mechanical/ mechatronic engineering background and software/ system engineering background shows how wide-ranging his expertise is. His dedication towards Free Software has one key goal: bringing freedom to users. As a long-time community member, he encourages everybody to join him in designing a future where we truly own our devices.

IRC nickname: zlatan
PGP Fingerprint: 4487 F013 7084 6B6D E1FF 897D 7C2F 555A 1161 81D4
Nicole Færber
Director of Mobile
Nicole Færber is a veteran of the embedded and mobile Free and Open Source software ecosystem. At the turn of the millennium she founded an embedded software development and consulting company; she continues helping clients succeed to this day, with her team of experts at Kernel Concepts and ID3P. She has worked extensively on the GPE Palmtop Environment for the Compaq iPaq, on the Nokia 770 and OpenMoko projects, dealing with the software, hardware, and logistics aspect of many mobile products.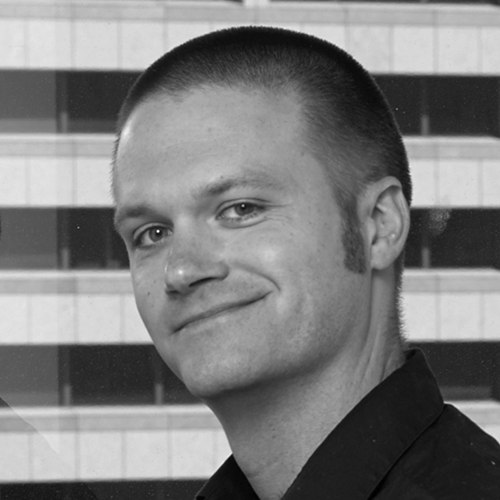 Kyle Rankin
Chief Security Officer
Kyle is a long-time Linux user and security and infrastructure architect who has automated himself out of jobs in a number of industries including fintech, enterprise security, mobile applications, telecom and marketing. He is the author of many books including Linux Hardening in Hostile Networks, DevOps Troubleshooting, The Official Ubuntu Server Book, and Knoppix Hacks. Rankin is an award-winning columnist for Linux Journal and speaks frequently on Open Source software including at SCALE, O'Reilly Security Conference, BSidesLV, CactusCon, OSCON, Linux World Expo, and Penguicon.

IRC nickname: greenfly
PGP ID: 0xBD83B92B2F4BFD99
PGP Fingerprint: 7B85 0961 8D82 0DF6 39241BB6 BD83 B92B 2F4B FD99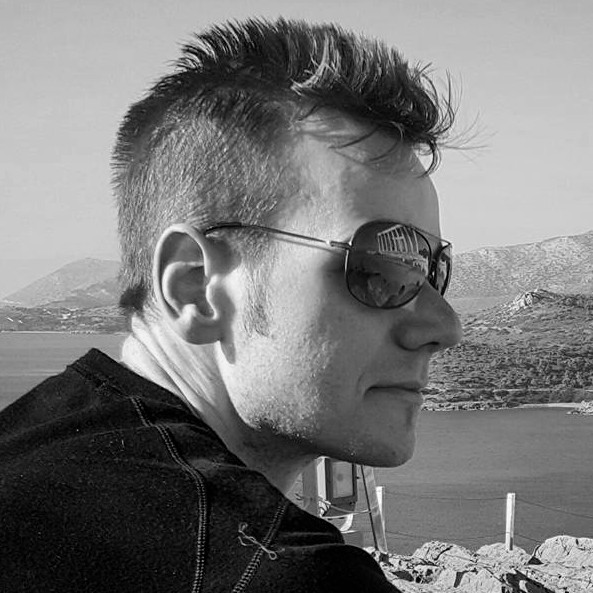 Chris Lamb
PureOS Developer
Currently Debian Project Leader, Chris is freelance computer programmer, author of dozens of free projects and contributor to 100s of others. Chris has been official Debian Developer since 2008 and is currently highly active in the Reproducible Builds sub-project for which he has been awarded a grant from the Linux Foundation's Core Infrastructure Initiative. In his spare time he is an avid classical musician and Ironman triathlete.

IRC nickname: lamby
PGP Fingerprint: AA88 A0A0 BA0C 6C58 CEE1 8D89 E1D4 E7A5 9354 1B75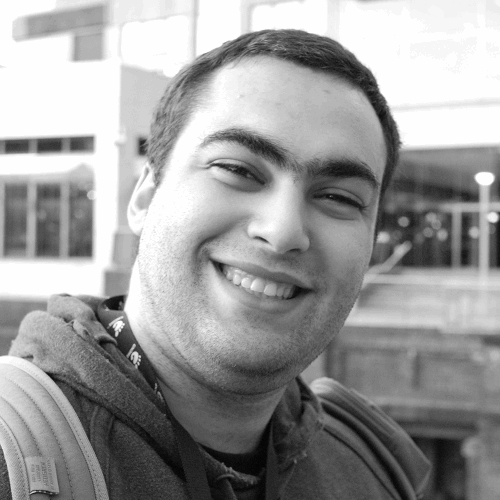 Youness Alaoui
Coreboot developer / Reverse Engineer
Youness, known online mostly as KaKaRoTo, is a Free/Libre Software enthusiast, low-level developer and reverse engineer. Mostly known for his active involvement with the PS3 hacking community, he has founded or contributed to many FOSS projects to promote the development of Homebrew and the return of Linux on the PS3. He has also been involved in many "GNU/Linux desktop" projects, such as aMSN, libnice, Farstream, GStreamer and Cura, GNOME, the EFL, Pidgin, Empathy/Telepathy.

IRC nickname: KaKaRoTo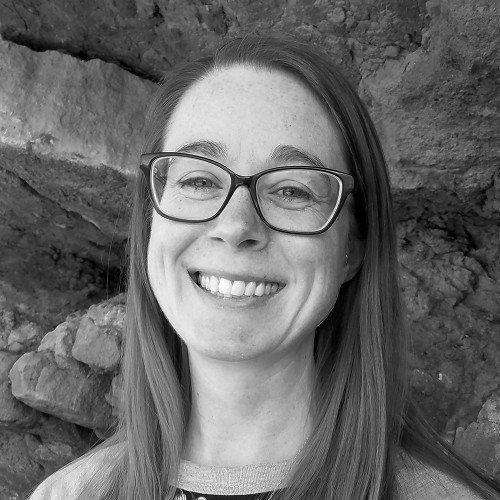 Heather Ellsworth
Head of Documentation
Heather's physics background has fed her fascination with how all things work, whether hardware or software. She has been a GNU/Linux user since 2007 and is passionate about FLOSS and the freedom it grants. Her career has focused on networking, testing, technical writing, and all around tinkering. She strives to enable the success of others as efficiently as possible through her documentation. In her spare time she enjoys boardgames, gardening, cooking, and other awesome things.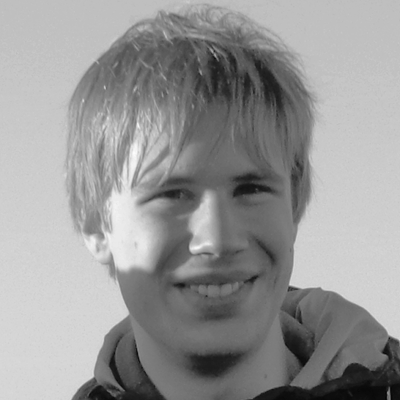 Matthias Klumpp
PureOS Developer
Matthias is a neuroscientist and experienced free software developer, involved since 2008 in cross-distribution and cross-desktop projects through Freedesktop. He is a GNOME and KDE member, as well as Debian developer. In 2013 he founded the Tanglu Debian derivative and wrote tools to make building Debian derivatives easier. Matthias is also involved in the app bundling and sandboxing efforts, having worked in this field for a long time as the author of the Limba bundling system. He is the current maintainer of the AppStream metadata specification, which is the basis for all FLOSS software centers. His knowledge of infrastructure, distribution-building, Linux desktops and software bundling will help PureOS achieve its goals faster.

IRC nickname: ximion
PGP Fingerprint: 7292 7DBA 2BEE A246 FC99 AE56 13FB 781C 3D4A 3A0F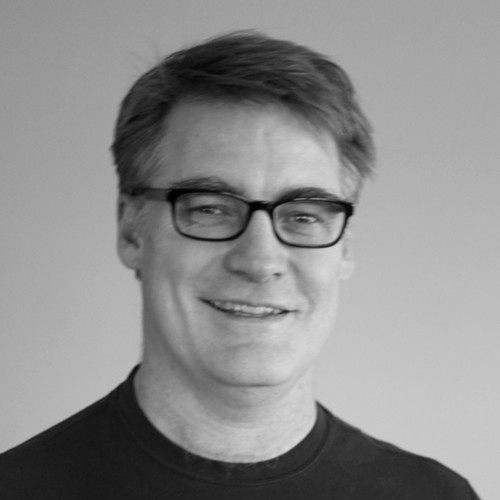 Angus Ainslie
Phone Developer
Angus has been an embedded developer since 1995 and is most comfortable working at the interface layer between hardware and software. He has created and contributed to many open-source projects. In his down time Angus enjoys working with his ham radios, skiing, kayaking, and camping with his family.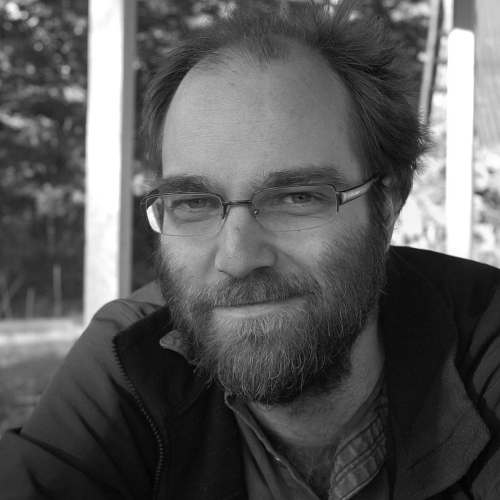 Jonas Smedegaard
PureOS developer
Jonas Smedegaard is a freelance systems administrator and developer working with resource sharing within and between organisations, mostly schools and NGOs, trying to design systems that are both intuitive to use, strictly based on open standards and purely built from Free Software. Jonas has been an official Debian developer since 2001, and is involved in multiple packaging teams.

IRC nickname: jo0nas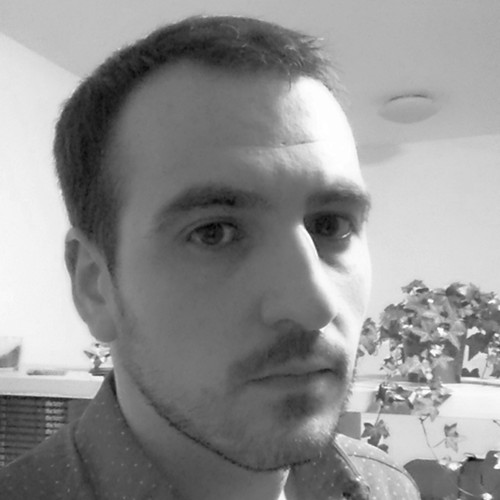 Adrien Plazas
Phone Developer
Adrien Plazas jumped into the rabbit's hole around 2007 and started using Linux as his everyday operating system. In doing so, he discovered—and fell in love with—the Free Software movement, to the point where he quit his dayjob and started studying computer science in order to help this movement. Passionate about user experience, his interest for GNOME and its elegant design grew over time; he later combined GNOME with its interest for video game preservation to create the GNOME Games application. Now a GNOME application developer, Adrien joined Purism in 2018 to help building the Librem 5 phone.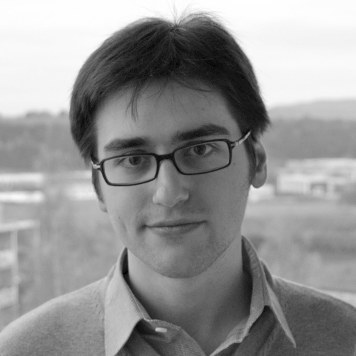 Eugen Rochko
Web Designer & Developer
Eugen Rochko is a software engineer from Germany. He has a passion for open source projects and good UX. In 2012 he founded Artists&Clients, a marketplace for art commissions. In 2016 he founded Mastodon, a non-profit, open-source decentralized social network. And now he is working as a web designer for Purism.

Find him on Mastodon!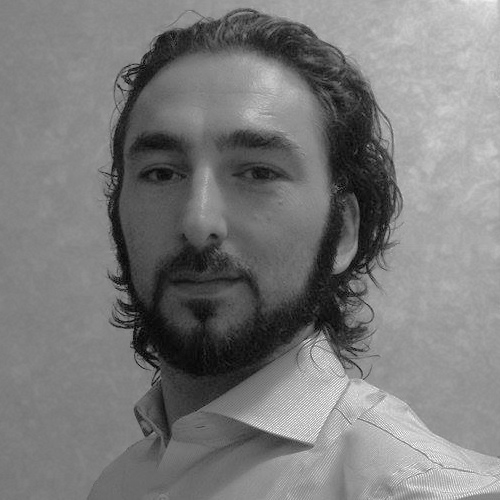 Mladen Pejaković
Support
Having experimented with a wide range of GNU/Linux distributions since 2005, Mladen became an enthusiastic advocate of the FOSS movement and user freedoms in general. Trying his hand at various programming languages, he wrote his own plugins, scripts and utilities, contributing to various FOSS projects, including extensive localization work. His longstanding use of online forums and previous professional experience as a hardware & software serviceman make him a welcome addition to Purism's support team. In recent years, Mladen's main GNU/Linux distros have been Arch/Parabola and Debian, and most recently PureOS. He is passionate about physics, free software, and good friendships.

IRC nickname: mladen
PGP Fingerprint: 1218 8546 2E42 AF3B 577B 28CC 0307 799D A3F9 F4CB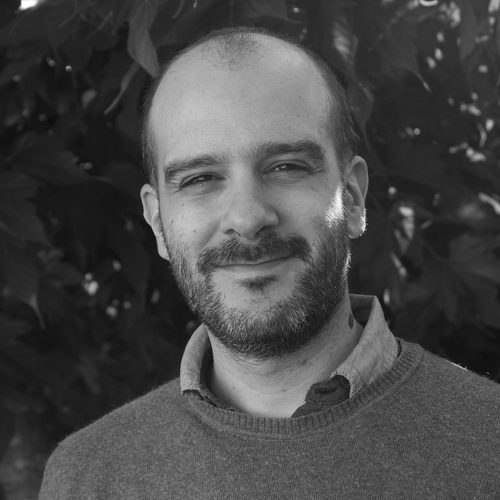 François Téchené
Director of Creative
François is a French film maker and animator who dedicates himself to promoting freedom of creativity. He believes that being able to freely access, share, study and improve the essence of anyone's creativity is essential for our global evolution and harmony. Previously, he mainly used proprietary technologies but has made the leap to using only FLOSS tools for his entire creative workflow, and he's not going back. He believes free technologies are now mature enough to be used in a professional film production environment. With his programming background, he also contributes to free software projects such as Pencil2D. He is co-founder of Ethic Cinema, promoting free access to film making creativity and techniques.

IRC nickname: francoist
PGP Fingerprint: 57F1 ED58 E14D 5BA1 FA93 987F 8DC4 2993 34AC 1F2A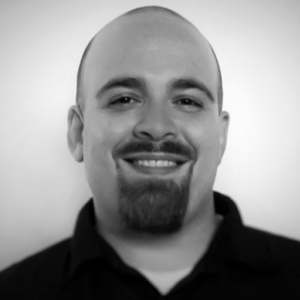 James Rufer
Director of Product
James' chief desire is to make Pure OS easier and more comfortable to operate for the average computer user—to make privacy and security compelling, software provided with Purism devices should "just work". As we learn more and more about how our behavior and activities are tracked, monitored, packaged and resold, James believes that free software and hardware are increasingly needed to keep everyday activities private and secure—in order to eliminate the pervasive feeling that someone is watching over our shoulder.

IRC nickname: james-at-purism
PGP Fingerprint: 317C 586A BC03 6C53 C521 1F8E 7CAB 1A1E 57C2 B71D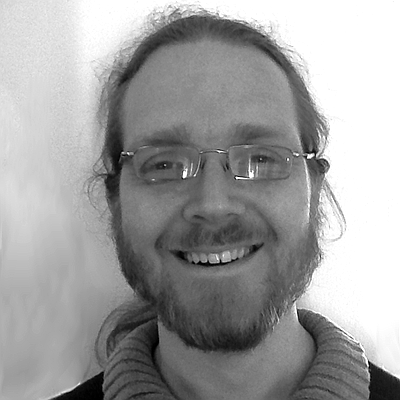 David Seaward
Director of Purist Services
David has developed in teams across multiple industries, including energy, animation and real estate. He has experience throughout the software engineering lifecycle, including fresh analysis and design, implementation, client feedback, usability testing, documentation, maintenance and the support of mature and legacy projects. At Purism, David is leading the development of a suite of cross-platform privacy services, "Purist Services". His goal is to make Purist services an easy and reliable route to online privacy for users on all platforms, and a welcoming project for diverse contributors.

IRC nickname: d3vid
PGP Fingerprint: 1F01 4D32 F7A3 9972 C492 6956 A236 3235 1954 5E9C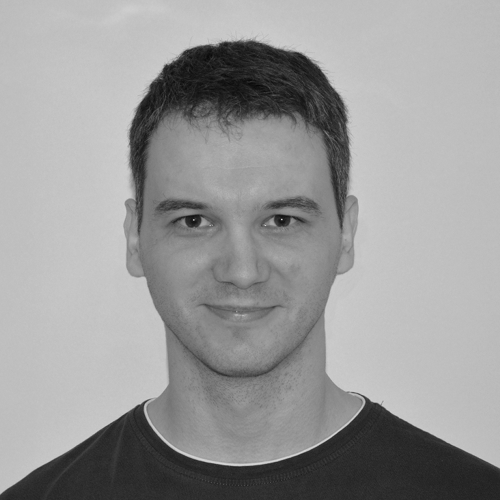 Goran Stevanović
Director of Operations
Goran's education background is economics, but he is also a technology enthusiast. He first encountered GNU/Linux in the early 2000s, and he really enjoyed the possitility to tinker with it and to configure the OS to his own needs. He also found the philosophy behind the FOSS movement quite appealing, and ever since, he has been promoting the FOSS movement and educating people about it whenever he has a chance. He has tried many different distributions over the years, learned a few programming languages, and worked as a web designer and developer mainly using FOSS software and technologies. Goran still enjoys testing and experimenting with various distributions, desktop environments, and other software.

IRC nickname: goran_stevanovic
PGP Fingerprint: 1E24 5FB6 9AC7 32F2 6D2D 2E46 33B7 E516 F813 794D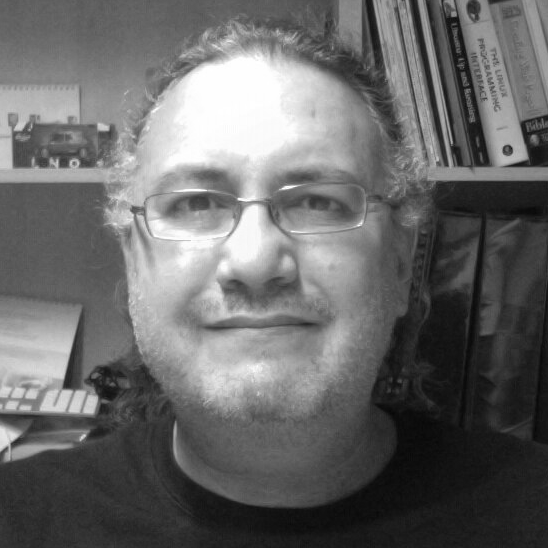 Theodotos Andreou
Systems Administrator
Theodotos Andreou is an old school Linux Sysadmin with strong experience in managing robust Linux infrastructures. He is and a passionate FOSS and Digital Rights advocate, and a founding member of the Ubuntucy LOCO and the Cyprus FOSS Community.

IRC nickname: theodotos
PGP Fingerprint: 5074 6246 B1B8 5222 4C0C EF25 5A81 7AAB 8D8D 74BA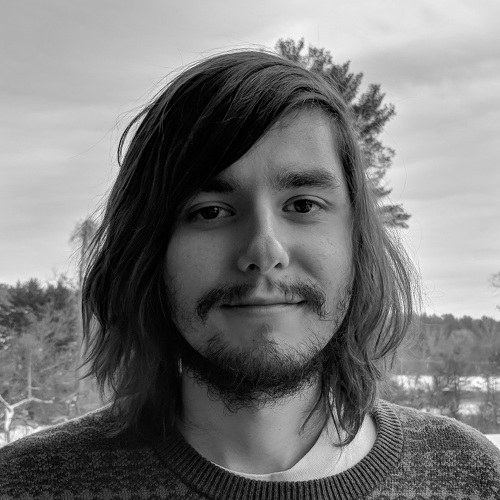 Eric Kuzmenko
Hardware Designer
Genuinely fascinated by science and engineering from a young age, Eric has been exploring disciplines which help him paint an understanding of our modern world. He has been a GNU/Linux user and free software advocate since he was in high school, back in 2007. Before joining Purism, Eric was part of a small team of engineers who developed unique consumer products which are FSF RYF certified. He joins Purism as an electronics hardware engineer for the Librem 5 development team. Eric hopes to facilitate Purism's vision of bringing freedom-respecting devices to the masses, while also learning more about electronics and how we can use them to fight tyranny.

IRC nickname: gralco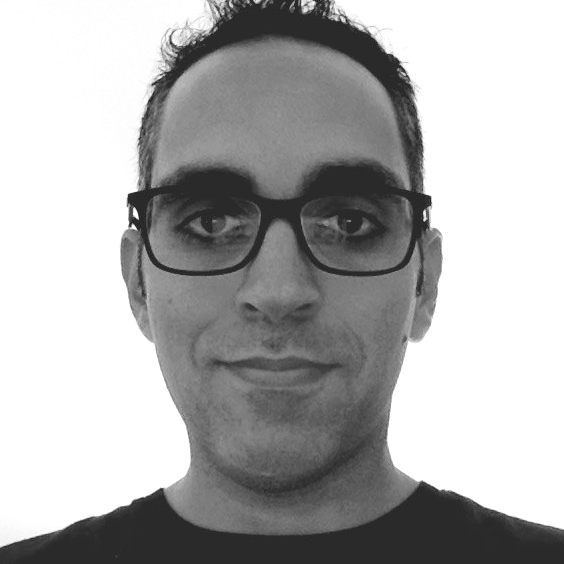 Stelios Milidonis
Systems Administrator
Stelios started using Linux in 2001, and it was love at first sight. He has been involved in the local FOSS community ever since, strongly believing that free software has become a foundation of a learning society where knowledge is shared in a way others can build upon and enjoy. His skills range from general Linux systems administration, security hardening, web related services, email services, databases, virtualization and networking. He has worked as software developer and is highly skilled in a number of programming languages including C, Perl, Python and bash. Stelios is also obsessive in documenting everything he does—which we certainly appreciate.

IRC nickname: stelios
PGP Fingerprint: 2DDE C99D C1B7 3758 9B12 2879 D32D 41B4 34AF 924F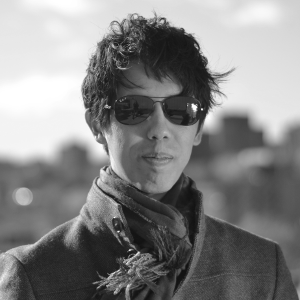 Jeff F.
CMO
Jeff represents the rare combination of a strong business flair, a background in psychology, interdisciplinary creative talent, and strong street credentials as an esteemed Free & Open-Source software contributor for over a decade. Jeff has owned and operated a business management & marketing consultancy company for years, serving organizations in multiple industries (I.T., education & research, transportation, healthcare, natural resources, non-profits, construction, facility management, consulting, etc.). He craves challenges and strives for excellence wherever he goes, taking the time to analyze the market and devise compelling solutions to genuinely connect with prospects and customers.

IRC nickname: jeff-at-purism
PGP Fingerprint: FAC8 5FBB BCED 2C08 CD82 2776 9C3B D034 1E76 A83A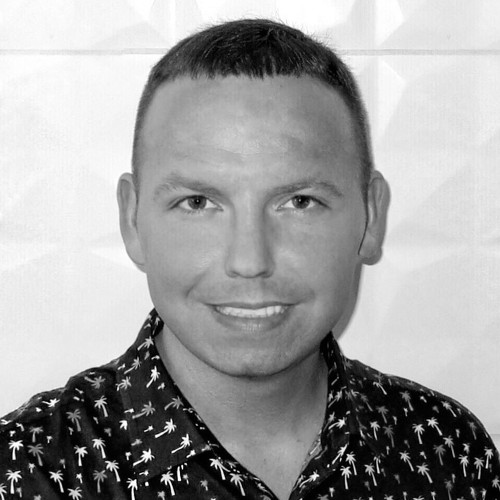 Shane Walts
On-Site Operations
Shane has an eclectic engineering, design, development, business, operations & process background that complements Purism well. His passion for supporting innovative solutions surrounding decentralization, FOSS, privacy and human rights is what led him to want to contribute to helping provide ethical computers (& a mobile phone) by Purism. He has a patent in a life-saving device as well as innovative contributions to product, service and experience designs across many industries including consumer electronics, finance & service. He enjoys running, mentoring, traveling as well as supporting the greater STEM, design & arts communities. His 'southern hospitality' is for our customers benefit & uses the word "y'all" all the time, because he's originally from the southern U.S.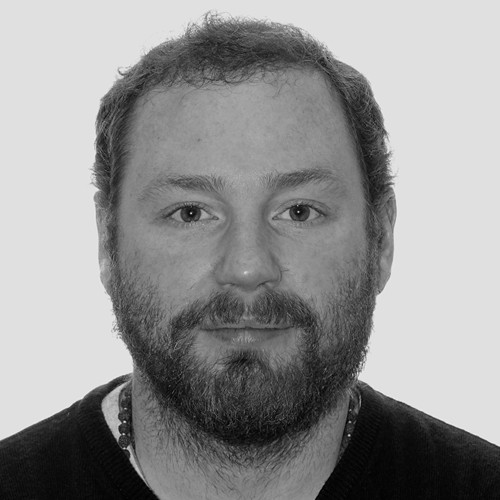 Bob Ham
Phone Developer
Bob has been interested in GNU/Linux since his teens and the free software movement shortly afterwards. Working as a software developer in industry for over 15 years, Bob has a great deal of experience in a variety of fields. From an early focus on Linux audio software including work on JACK and being the original author of LASH, over the years Bob has contributed to a wide range of free software projects including Linux, Weston, distcc, OpenWRT, GRAMPS, FreeOrion and even contributing a patch or two to the Hurd project. Bob has a passion for user freedom and was previously acting chair of Manchester Free Software in the UK. This passion has been brought to the mobile sphere and now Bob is excited to be able to help combat the endemic abuse of user freedoms in mobile phones, by working on the Librem 5 project.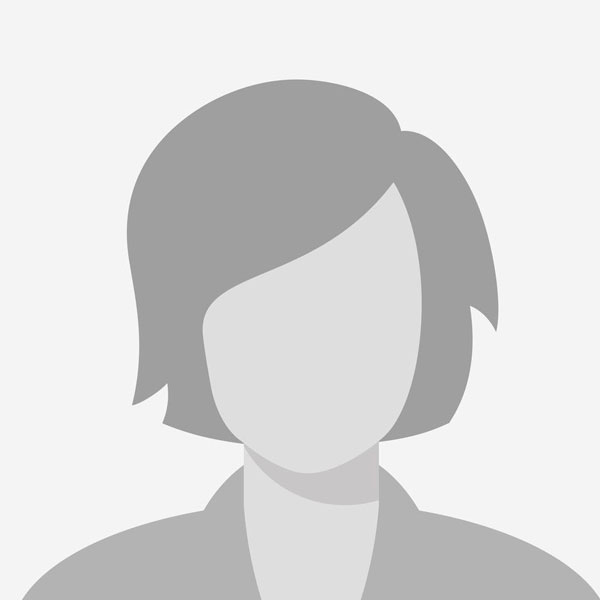 Dorota Czaplejewicz
Phone Developer
A staunch, old-school supporter of software freedom and a believer in the right to privacy, Dorota is contributing to Free Software projects of all kinds, ranging from graphics drivers to language learning tools to email clients. Having worked in the HPC industry as well as in research, she combines the skills of a coder with the thoroughness of a scientist.
While you're here, you might be interested in reading about our board of directors.