Phone Faraday Sleeve
Faraday sleeves are the easiest and most secure option to disconnect your device(s) from the digital realm. Use this phone bag when you want to be disconnected, undetectable, untraceable, and unhackable.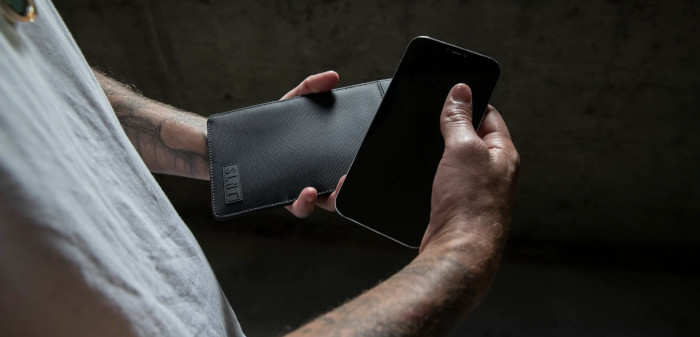 Patented Silent Pocket® Faraday Cage
Patented solution that allows the user to drop in their device with ease. By placing a phone or device in the sleeve you are blocking Cellular, GPS, WiFi, Bluetooth, RFID, NFC, EMR, EMP, EMF, and Radiation. It's like magic!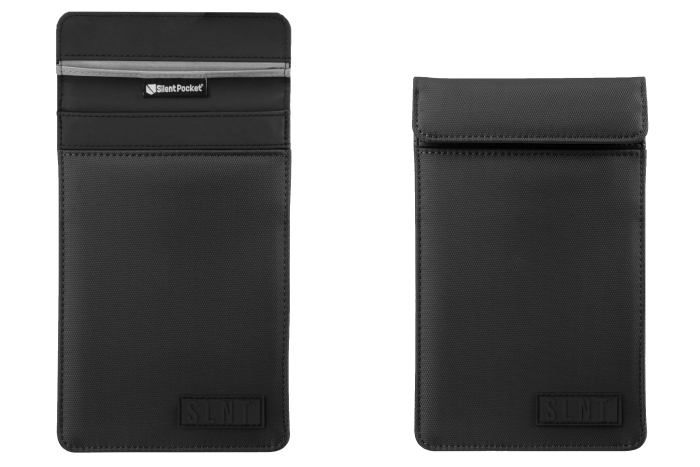 Starting at $69
With Faraday Shielding
Soft and flexible – will not scratch your device. MIL-STD-188-125-2 and IEEE 299-2006 (1 – 40GHz) compliant. High-altitude electromagnetic pulse protection – Tested by Keystone Compliance.