Computers That Do Not Track You
Every hardware component we use, every line of code in the software, everything we do, is done with our belief in respecting your rights to privacy, security, and freedom.
The Librem are the first high-end laptops where you are in control and have complete visibility into the kernel, the operating system, and all software. Meticulously designed chip by chip to work with free/libre and open source software, the Librem reinstates your rights to freedom and privacy. We hand selected the best hardware that still honors our strict beliefs.
Typical laptops use hardware chips coupled with software that can betray you. News stories have shown how these chips can surreptitiously transmit voice, networking, picture or video signals. Other chips are used to install spyware, malware or viruses. These built-in vulnerabilities can turn "your" computer into "their" computer. Only by selecting each and every chip in our Librem laptops can we guarantee your privacy, security and freedom are protected.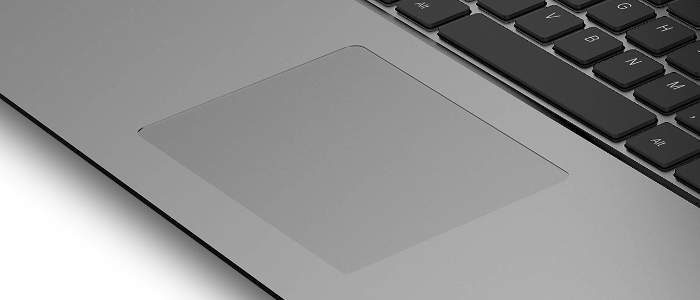 Great hardware, made to last.
Purism is manufacturing the motherboard, and screen printing the keyboard. Purism is sourcing the case, daughter cards, memory, drives, battery, camera, and screen (read more about our sourcing and manufacturing). Our computers are made to be user-serviceable and upgradable: you can open up the internals of your Purism Librem computer simply by unscrewing the bottom of the case. The HDD/SSD, RAM, wireless chipset, and battery are all accessible, and you can replace or upgrade any of these components.
Backed by a two year warranty, by default.
See the policies page for our warranty, returns & refunds policy.
---
The Librem line from Purism
All orders to the continental U.S. are eligible for free shipping.
Librem 11
The artist's canvas.
Learn more...

Librem 13
The road warrior.
Learn more...

Librem 15
The number cruncher.
Learn more...

Preorder from $1,199
Buy now from $1,399
Buy now from $1,599
Availability
To be announced
Depends on sufficient preorders.
Tentative ETA: May/Jun 2017
3rd batch shipped
New batch ordered


ETA: Apr/May 2017

2nd batch shipped
On backorder


Next batch ETA: May/Jun 2017

Accessories
Docking Station for $129
Additional AC Power Adapter from $59
Additional AC Power Adapter from $59
Battery Life
Roughly 8 to 10 hours
Roughly 7 to 9 hours
Roughly 4 to 6 hours
CPU
M-5Y10c
i5-6200U
i7-5557U (under revision, to be confirmed)
CPU max consumption
4.5W
15W
28W
CPU Cores
2 (4 Threads)
2 (4 Threads)
2 (4 Threads)
CPU Max Frequency
2.0 GHz
2.8 GHz
3.0 GHz
CPU Graphics
Intel HD Graphics
Intel HD Graphics 520
Intel Iris Graphics 6100 (under revision, to be confirmed)
Max Physical Memory
16GB
16GB
16GB (under revision, to be confirmed)
Memory Speed
DDR3L 1600MHz
DDR4 2133MHz
DDR3L 1600MHz
Logo Etched
No
No
No
Chassis
Dark grey
Dark grey
(anodized aluminium)
Light grey
(raw aluminium)
Webcam
720p 2.0 Mega pixels (front)
720p 5.0 Mega pixels (rear)
720p 1.0 Mega pixels
720p 1.0 Mega pixels
Audio
Intel HD Audio
Intel HD Audio
ALC892
Screen
11.6" 1920x1080p
FHD eDP Panel
13.3" 1920x1080p
Matte IPS @ 60Hz
15.6" 1920x1080p
Matte IPS @ 60Hz
Main Storage (SSD)
"M.2" 22*80mm
"M.2" 22*80mm


(250GB, 500GB, 512GB, 1TB SSD options)

"M.2" 22*80mm


(250GB, 500GB, 512GB, 1TB SSD options)

Extra Storage
M.2/NGFF
SATA3 2.5" 7.0mm
(500GB, 1TB HDD,
250GB, 500GB, 1TB SSD options)
SATA3 2.5" 7.0mm
(500GB, 1TB HDD,
250GB, 500GB, 1TB SSD options)
Extra NGFF
1 Slot (used for WiFi card)
1 Slot (used for WiFi card)
1 Slot (used for WiFi card)
Wireless
Atheros 802.11n
w/ Two Antenna
Atheros 802.11n
w/ Two Antenna
Atheros 802.11n
w/ Two Antenna
Radio hardware killswitch
Yes
Yes
Yes
Microphone and Camera hardware killswitches
Yes
Yes
Yes
Speakers
2 stereo speakers
2 stereo speakers
2 stereo speakers
Wired ethernet (RJ45)
No, USB Adapter Required
No, slim profile adapter included
No, USB Adapter Required
Power Port
1 DC-in Port
1 DC-in Port
1 DC-in Port
Audio Port
1 Jack, Mic/Line out
1 Jack, Mic/Line out
1 Jack, Mic/Line out
USB Ports
1 USB 3.0 Port
1 USB 3.0 Port
1 USB 2.0 Port
2 USB 2.0 Ports
2 USB 3.0 Ports
1 USB 3.1 Port
Thunderbolt or mini-DP
No
No
No
HDMI
1 micro HDMI 1.4a Port
1 mini-HDMI 1.4 Port
1 HDMI 2.0 Port


(4K capable on the L15 v2)

Card Reader
Yes, microSD
Yes, 2-in-1 SD/MMC
Yes, 2-in-1 SD/MMC
3G/4G
Yes, 1 NGFF 4G slot
No
No
SIM
Yes, 1 Micro-SIM slot
No
No
Stylus
Yes, 2048 Pressure Pen
No
No
Sensors
Accelerometer
e-compass
Gyroscope
Ambient light
No
No
Docking Station
Yes (optional), including:
- 1 HDMI
- 4 USB 3.0
- 1 RJ45
- 1 Power DC-in
Buy for $129
No
No
LED Indicators
Power (white)
Battery Status (white/amber)
Power/sleep/battery status (white/amber)
Power (white)
Battery Status (white/amber)
Wifi Status (white)
Reset Key
1 Reset Hole
1 Reset Hole
1 Reset Hole
Backlit Keyboard
No
Yes
Yes
Touch Interface
Touchscreen
Trackpad
Trackpad
Trackpad
Thermal Design
Fanless
Low noise fan
Low noise fan
Dimensions
296 x 189 x 11mm
(11.65" x 7.44" x .43")
325 x 219 x 18mm
(12.75" x 8.62" x .70")
375 x 244 x 22mm
(14" x 9.6" x 0.86")
Weight
850g (1.87lbs)
1.4kg (3.0lbs) w/o ⚡ adapter
2.0kg (4.4lbs) incl. ⚡ adapter
(1.8kg/4lbs w/o ⚡ adapter)