Why Add A Lapdock Kit?
The Lapdock Kit allows you to experience the full potential of the Librem 5 and the Nexdock 360 while getting expert support from the Purism support team. Have all of your apps and all of your data in one device that can fit in your pocket and act like a phone when you need it to, but then transform into a laptop when you want to type out an email, do some image editing or watch a video on a larger screen.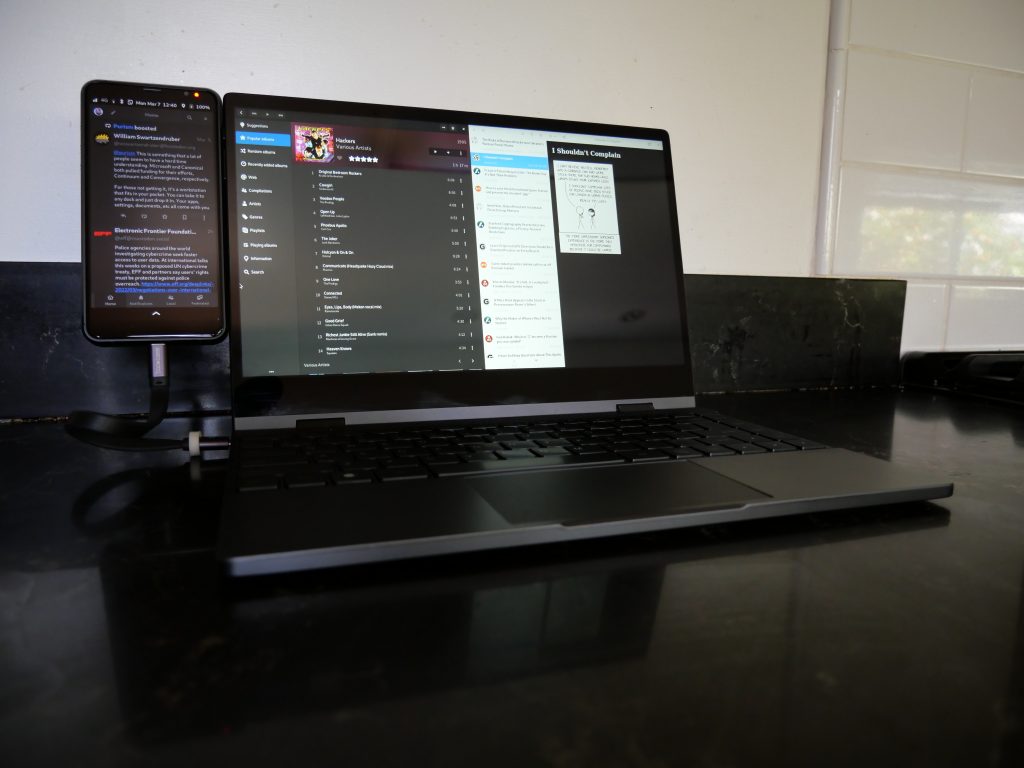 Run thousands of other desktop applications that haven't yet been updated to adapt to a phone's screen. Traditional Linux applications like the full LibreOffice suite, GIMP, Wireshark, Gqrx and many others run well on the Librem 5 with the addition of the Lapdock Kit's extra screen real estate. With the Lapdock Kit and a Librem 5, you may no longer feel the need to pack a laptop with you on trips.