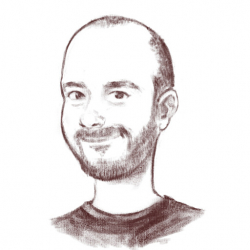 Latest posts by François Téchené (see all)
Security and privacy for everyone
The right to respect and privacy should be unconditional; within the digital world itself, it shouldn't be necessary to be an expert in computer science to guarantee you can–and know how to–be entitled to those rights. Making secure and respectful devices is essential, but to be fully ethical, those devices also need to be simple to use, so everyone can use them.
Our mission at Purism is to make technologies that respects people, whoever they are and whichever background they come from. That is why we make sure that everything we develop conforms to the Ethical Design manifesto, The manifesto itself is quite simple in what it states: that everyone should have the right to be respected and to have a delightful user experience.
I am not saying that Purism's technology is perfect in the sense of simplicity of use–nevertheless, we are constantly working towards it, and we will always keep that goal in mind. Purism is a Social Purpose corporation, it is funded by the people, and we give back all our research and development to the people. This way we make sure that the initial ethical goal of Purism is a free seed that will grow no matter what.
Up and running in three minutes
That's all it takes. The video shows it really only takes three minutes to get you up and running with a brand-new Librem laptop. The Librem  laptops ship with PureOS pre-installed, and its setup is pretty straight forward, as you can see. No install process is necessary, no mandatory constraining policy to agree on, no probable spyware to setup for a more convenient advertising experience…
Your Librem may get to take one or two more minutes to start if the Librem One setup is part of the initial setup process, but everything will remain pretty simple–especially if you already have an account. I will be writing more on that subject soon, so stay tuned.