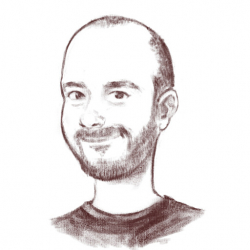 Latest posts by François Téchené (see all)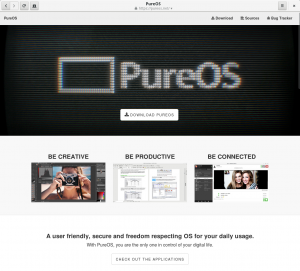 I'm happy to announce that I have put together a new website dedicated to PureOS, with its own domain name: https://pureos.net
I created the PureOS website from scratch and made sure that not only is PureOS freedom-and privacy-respecting, its website would be as well.
It enforces HTTPS.
It is Icecat and Tor friendly.
There is no javascript at all—the interactive top menu that is displayed on small screens (mobile / tablets) is only made of CSS (with the checkbox trick)!
At the moment it doesn't use any backend/framework (it is pure HTML), but I am also working on a small PHP backend that would handle very simple freedom-respecting templates as well as translations, following LibreJS rules for JavaScript usage. This backend is not complete yet but it will be released under a GPLv3 license.
Don't hesitate to download and try PureOS! Your feedback is more than welcome as we want this fully free distribution to be as user-friendly and freedom respecting as possible. Those two goals are compatible.
I believe the world is reaching a point where the lack of freedom is starting to become noticeably less comfortable than the virtual comfort promoted by restrictive software makers. More and more people feel concerned about privacy, freedom and ethics in general. Most of them are beginning to understand why Free Software is so important (I was/am one of them!) The problem is that many people out there are under the impression that they are not "technical" enough to run a free OS like GNU/Linux, and so, they just give up… we must convince them that things are moving forward in the world of software freedom and that PureOS is as respectful of their freedom & privacy as it is modern, full-featured and easy to use by everyone.