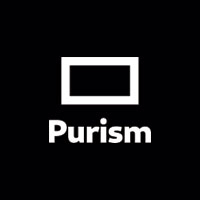 Latest posts by Purism (see all)
Get 10% off Librem Laptops
It's Black Friday! Get 10% off the base Librem 13 v4 and Librem 15 v4 laptops. If you're looking for added security choose a Pureboot bundle or our anti-interdiction services from the firmware drop-down on the configuration page. Shipping is on us too! We offer free international shipping to pretty much anywhere in the world.
What makes our Librem laptops so special? These are my favorite things:
Coreboot firmware, everything is open and auditable
Heads and TPM for hack and tamper detection
Hardware kill switches to disable WiFi/Bluetooth and Camera/Mic
Anodized aluminum chassis with a full-size keyboard and good key travel
i7 Processor, up to 32GB Ram, configurable NVMe Pro drives
PureOS with the best privacy and security defaults
Discover the Librem 5
Purism believes building the Librem 5 is just one step on the road to launching a digital rights movement, where we—the people—stand up for our digital rights, where we place the control of your data and your family's data back where it belongs: in your own hands.