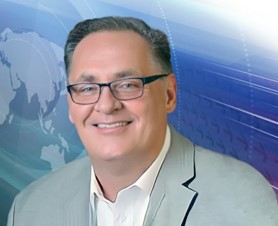 Latest posts by Rex M. Lee (see all)
Smartphones, tablet PCs, laptop PCs, or servers supported by PureOS, from Purism, do not require the Purism customer to click on "I Agree" to accept intrusive terms of service (the ones that expose the customer to predatory surveillance practices to the customer). As a matter of fact Purism customers do not have to click "I Agree" to any terms of service because the customer owns the product.
In other words, Purism empowers customers with full control over the products that they pay for such as a Liberty Smartphone, Librem 11 Tablet PC, or Librem Mini-PC all supported by PureOS.
To understand how important it is for the customer to retain control over the operating system (OS) and apps that support their smartphone or PC, one must understand what is wrong with smartphones, PCs, or connected products beholden to a single authority that includes Google, Apple, Microsoft, plus other tech giants.
Cyber Slavery and Digital Oppression – Centralized Technology
Android OS, Apple iOS, and Microsoft Windows end users all must agree to be surveilled, data mined, and exploited for profits at the expense of privacy to use any device from them.
In reality, Google, Apple, and Microsoft view their OS as a product to exploit customers for profits whereas Purism views PureOS as a liberating and uncompromising user respecting operating system (no tracking, spying, nor having to click "I agree").
Basically, the Big Tech OS end user must agree to be digitally enslaved by Google, Apple, or Microsoft becoming an "uncompensated information producer" who is exploited for profits by the very companies the OS end user patronizes with their trust, loyalty, and hard-earned money.
Android OS or Apple iOS are supported by intrusive apps that are supported by a targeted advertising business model rooted in Surveillance Capitalism.
Surveillance Capitalism is an exploitative business model employed by Google, Apple, Microsoft, plus their app developer partners that include Meta (Facebook), ByteDance (TikTok), Amazon, and other tech giants.
Smartphones, PCs, or connected products using Android OS, Apple iOS, or Microsoft Windows are required to stay connected to a centralized authority for updates, surveillance, and data mining, digitally oppressing the OS end user.
This means the OS end user does not actually own a product they paid for such as a smartphone or PC that they can control due to the fact that the Big Tech OS and app developers have full control over the device, including the camera, microphone, and GPS/GNSS.
By controlling the entire device the OS developer and app developers are fully able to extract over 5,000 highly confidential data points from the end user to exploit for profits every millisecond of every day.
The data points include personal, business, medical, legal, employment, biometric, and location information which collectively is the end user's "Digital DNA" one of the most valuable commodities in the world.
If the Android OS, Apple iOS, or Windows OS end user does not agree to the terms of service that supports their product, they simply cannot use the product that they paid for.
Beyond creepy.
Purism offers an alternative.
Freedom and Decentralized Technologies
There is an alternative to cyber-slavery and digital oppression, Purism's PureOS will free the end user from the shackles of Big Tech through a secure and privacy respecting experience that puts the PureOS end user in full control over the products they pay for such as a smartphone, the way it should be.
Purism manufactures smartphones, tablet PCs, laptop PCs, Mini-PCs, and servers supported by PureOS ensuring the end user is fully in control, secure, and their privacy is respected.
PureOS is a non-Android Linux operating system (OS) that is developed using a free software libre/open source architecture which means that the OS, plus any apps developed for the PureOS can be audited for security.
PureOS end users can even develop their own secure Linux apps, giving the PureOS end user full control over any device or PC supported by PureOS for a true decentralized experience.
The PureOS end user is free from a centralized authority to use their device, never having to click on "I Agree" for terms of service simply to use the product they paid for.
Purism truly frees the OS end user from a centralized authority, by providing secure and private connected products and services that are decentralized providing the Purism customer with full control over their products and services.
Purism Products and Availability Chart
Model
Status
Lead Time
Librem Key

(Made in USA)
In Stock
($59+)
10 business days


Librem Mini
In Stock
($799+)
10 business days
Librem 5
In Stock
($999+)
3GB/32GB
10 business days
Liberty Phone
(Made in USA Electronics)
In Stock
($1,999+)
4GB/128GB
10 business days
Librem 11
In Stock
($999+)
8GB/1TB
3 business weeks
Librem 14
In Stock
($1,370+)
3 business weeks
Librem Server
In Stock
($2,999+)
10 business days
The current product and shipping chart of Purism Librem products, updated on October 19th, 2023