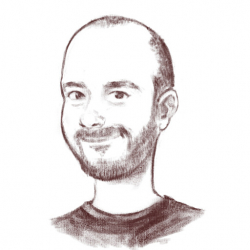 Latest posts by François Téchené (see all)
Just like a great wine, the Librem 5 is getting better with age and it may well be the only smartphone to do so. That is because we don't invest in obsolescence. In the opposite, our wonderful dev team is never giving up on their effort to optimize the software. After each major update, the Librem 5 gets faster and lighter on it's hardware resources.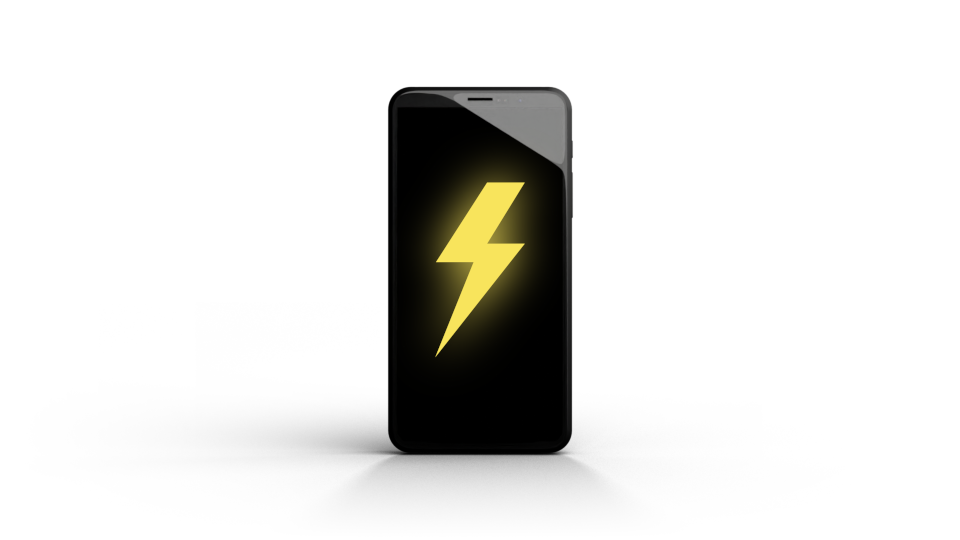 Battery Life Improved by 100%!
With the latest PureOS update, the "Suspend" feature has become reliable and when enabled, it can greatly improve the battery life of the Librem 5. As a reference, the phone's battery could last around 10h in Idle mode and it can now last around 20h in Suspend mode. With Suspend enabled, I am now able to detach my phone from the charger in the morning, have a normal usage (with a few phone calls, using a few apps) all day long and it still has battery when I charge it at night.
Some Limitations
Enabling Suspend on the Librem 5 gives a pretty nice experience. Phone calls and SMS will be received and the waking time of the device is immediate so in that regard, it doesn't feel much different than what it was before. However, at this stage, there are a few limitations to be aware of. The dev team is working on them.
When in Suspend mode, cellular Internet data and Wi-Fi are not active so IP messages won't come through. We are working on implementing regular short wake ups of those functionalities, in the most optimized way, in order to notify from IP based activity. We are also working on preventing Suspend when the Wi-Fi hot spot is activated on the phone.
When in Suspend mode, the Clock app won't be active and alarms won't be triggered. We are working on making the system to wake up for alarms to ring. In the meantime, there is a nice workaround if you use your alarms to wake you up in the morning and you charge your phone over night. You can enable Suspend when the device is running on the battery only. This way, while charging at night, the phone won't get into Suspend mode and the alarm clock will remain active.
Enabling Suspend
We encourage everyone to enable Suspend on their Librem 5 and give it a try.
To do so, go to the Quick Settings panel and click the battery button. This will open the Power settings.


From there, you need to click on "Automatic Suspend". A popup will appear.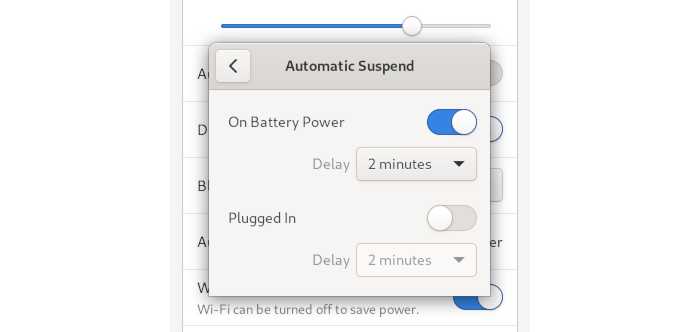 I personally set it to go to Suspend when on battery only and after 2 minutes. This way, it doesn't waste any battery life in waiting in Idle mode.
Enjoy your improved Librem 5 experience and don't hesitate to give us your feedback!
There will be more to come soon so stay tuned!
Purism Products and Availability Chart
The current product and shipping chart of Purism Librem products, updated on September 19th, 2023