Latest posts by David Hamner (see all)
Need to access your phone files, use a USB flash drive, USB cable, or transfer over WiFi.
This basic app showcases a few ways to transfer files between your computer and phone. With just a few taps, you can set up and enable ssh, rsync, HTTP file server, or an alpha version of Jumpdrive.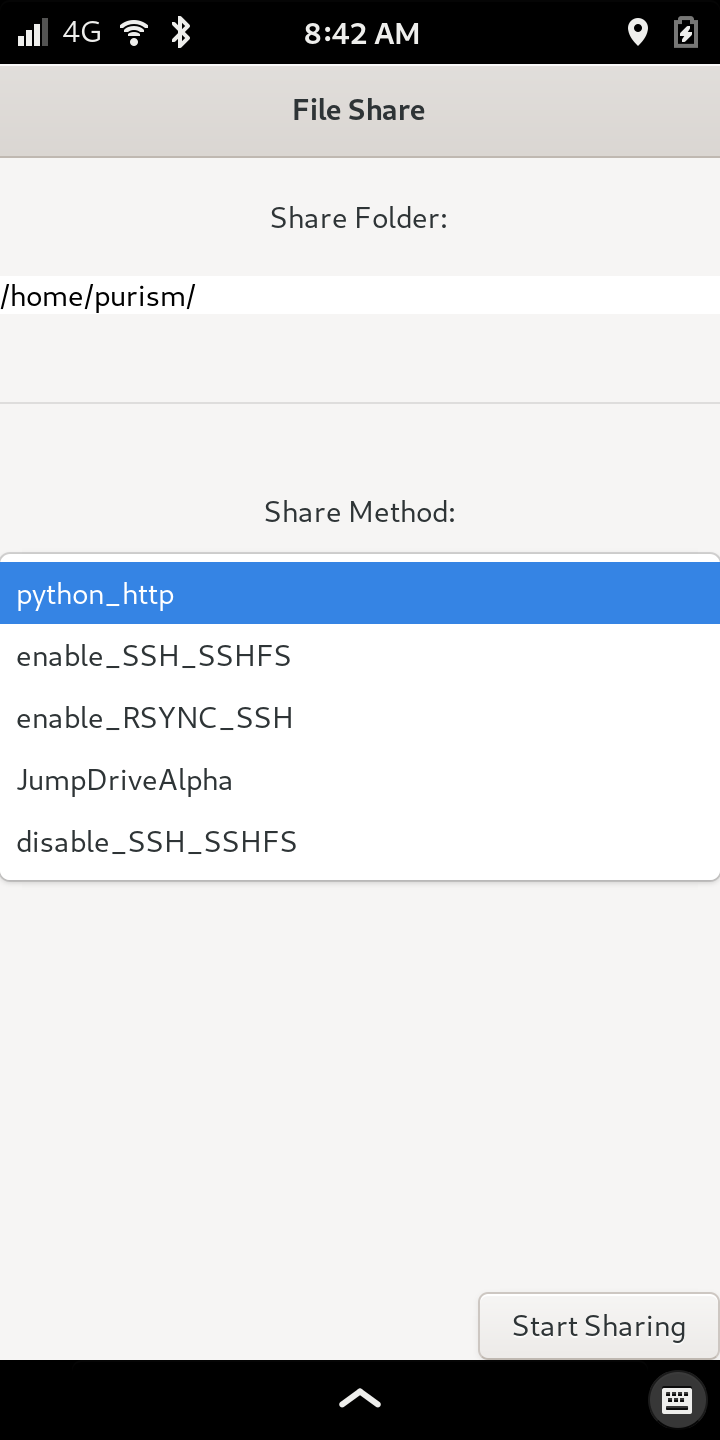 A USB-C flash drive or using Jumpdrive is secure and fast. Once attached to your Librem device, your file manager will auto-detect and mount your flash storage.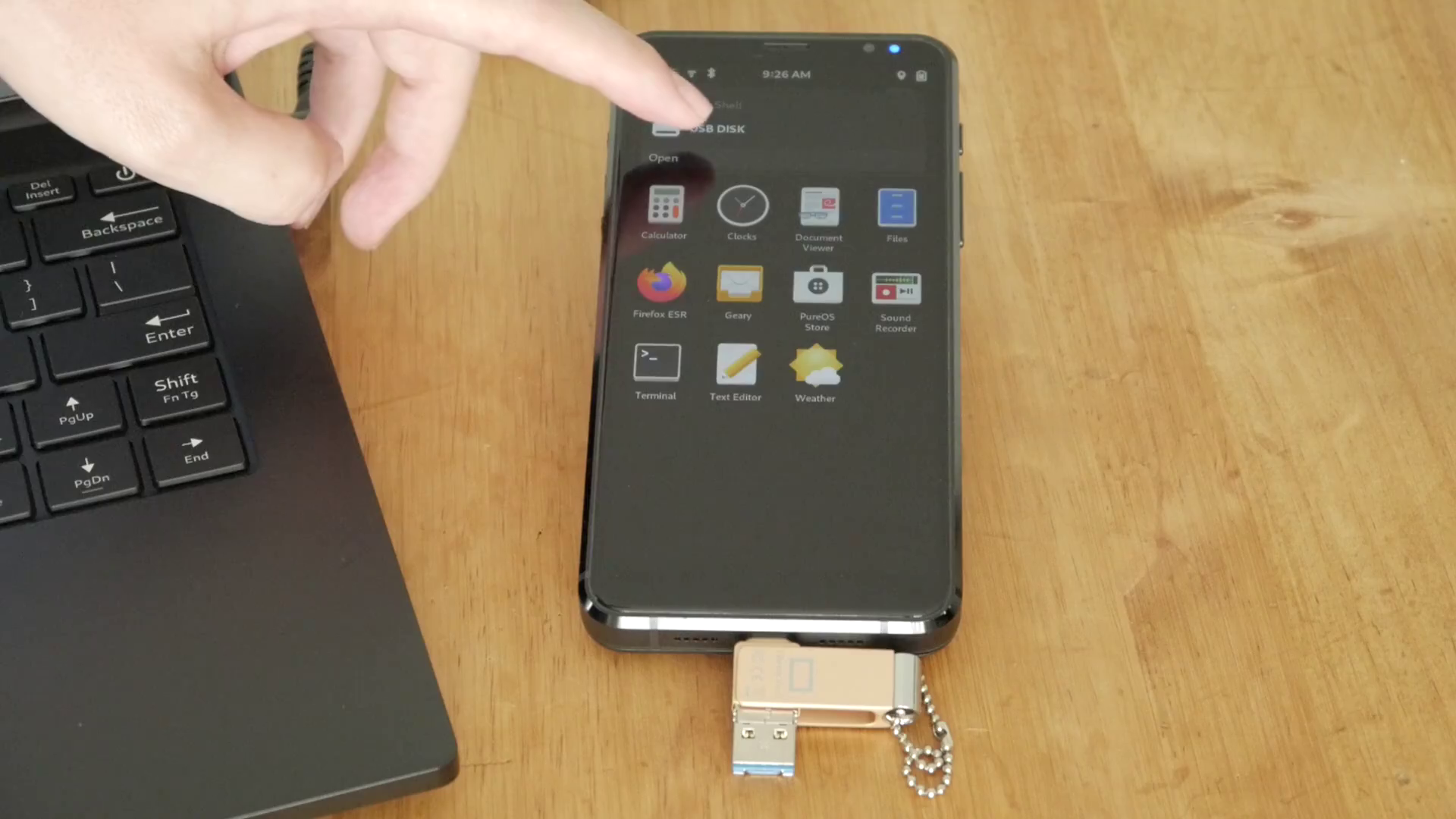 You can install a test version of Jumpdrive right from this app. With Jumpdrive installed, you can expose the internal hard drive by holding volume up immediately after the boot indication light turns on. If done correctly, the indication light will turn a blue-green color. When prompted, connect your phone with a USB cable to access your files.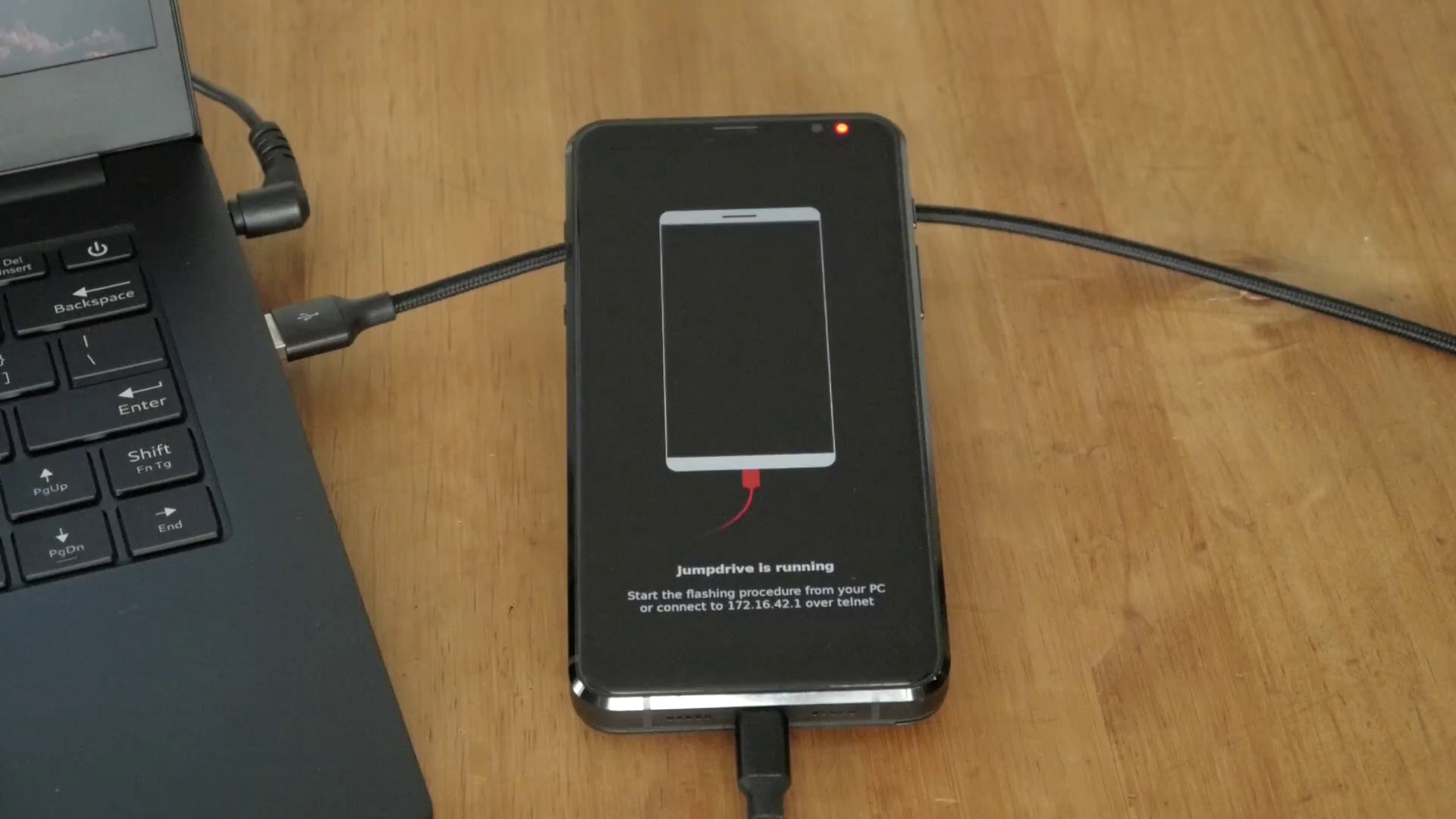 If you want to transfer over a network, the included python HTTP server is a simple way to browse and upload files. Make sure to use only on trusted networks; this does not support logins.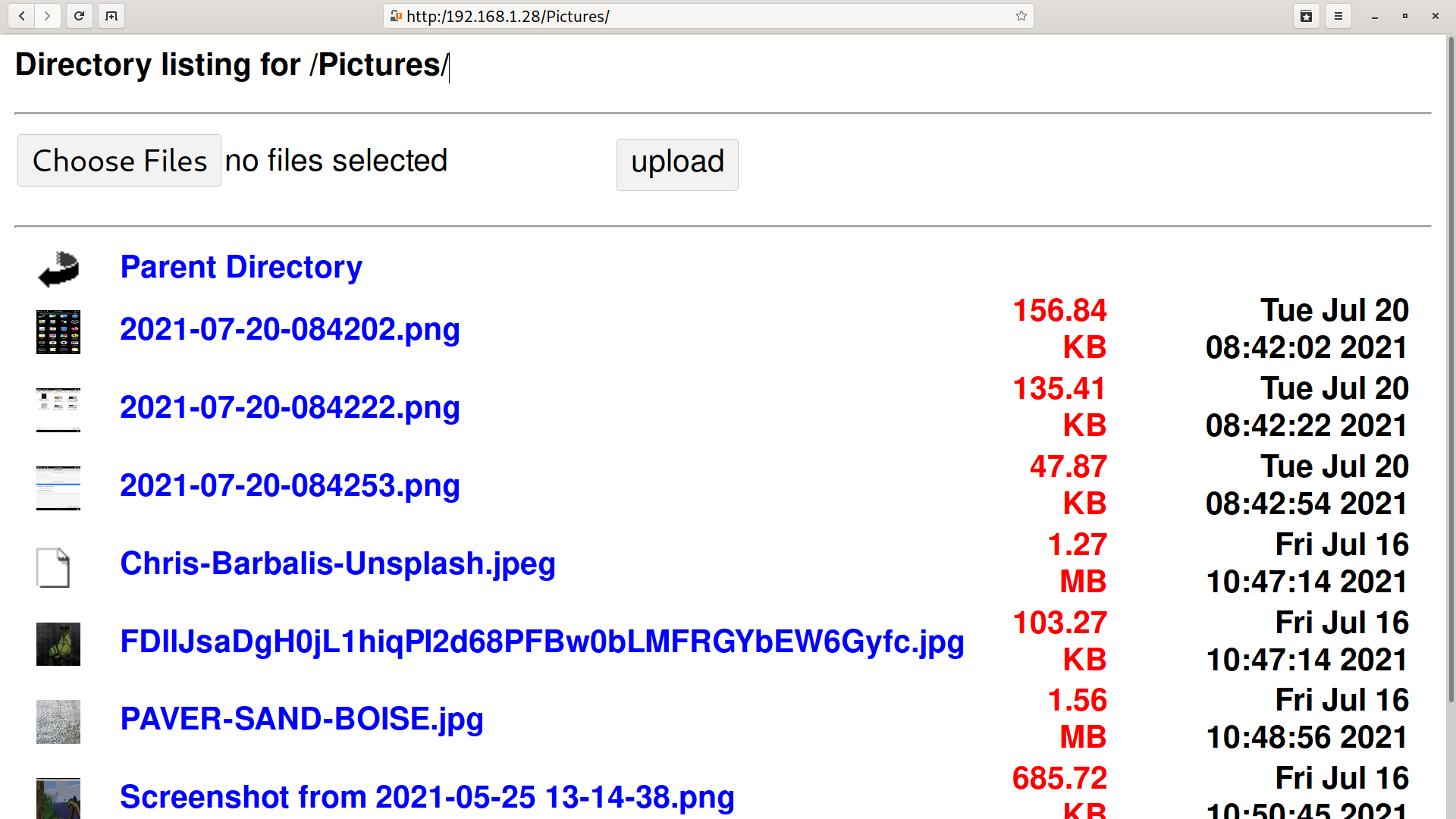 Copying files over your network securely is simple with sshfs. This is a handy way to mount your phone to a local folder on your desktop computer. Once connected, the file manager will allow you to browse to your phone.

These are just a few simple ways to transfer files; you can also set up services like sftp or samba with a bit of effort and turn your Librem 5 into a full network file server.
Share files how you want, and order your Librem 5 at Puri.sm
Discover the Librem 5
Purism believes building the Librem 5 is just one step on the road to launching a digital rights movement, where we—the-people stand up for our digital rights, where we place the control of your data and your family's data back where it belongs: in your own hands.