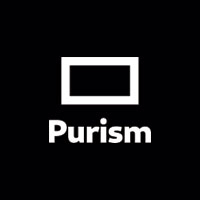 Beautiful, Secure, Privacy-Respecting Laptops & Phones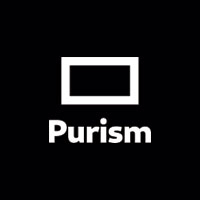 Latest posts by Purism (see all)
Yesterday we've been pleasantly surprised to hear from Publisher of the legendary Linux Journal that we have been featured in their latest May issue focused on privacy. Shawn Powers, associate editor at Linux Journal, purchased a Librem 13 for his own use and decided to review it in depth. The result is a glowing review that warms our hearts after this particularly long winter (remember, our team is international, so most of us are not surfing the beaches of San Francisco). To break the ice, Shawn begins his review with this humorous fact: Purism's laptops, with their modern and power-efficient chipsets and CPUs, are cool-enough to use on your lap, and so we can rightfully call them "laptops" instead of "notebooks". Well, that's a great way to start the barbecue season!
In fact, Shawn has been so impressed with this laptop the kind folks at Linux Journal decided to have the article publicly readable for everyone today. You can read the review here. Here are some of our favorite excerpts from the article:
"The Librem 13's keyboard is awesome. I won't say it's the best keyboard I've ever used, but as far as laptops go, it's right near the top of the pile. Like most (good) laptops, the Librem 13 has chicklet style keys, but the subtleties of click pressure, key travel, springiness factor and the like are very adequate."
"The Librem 13 v2 has a trackpad that is 100% as nice as MacBook trackpads. It is large, supports "click anywhere" and has multipoint support with gestures. What does all that mean? The things that have made Apple King of Trackpad Land are available not only on another company's hardware, but also with Linux. My favorite combination is two-finger scrolling with two-finger clicking for "right-click". The trackpad is solid, stable and just works. I'd buy the Librem 13 for the trackpad alone, but that's just a throwaway feature on the website."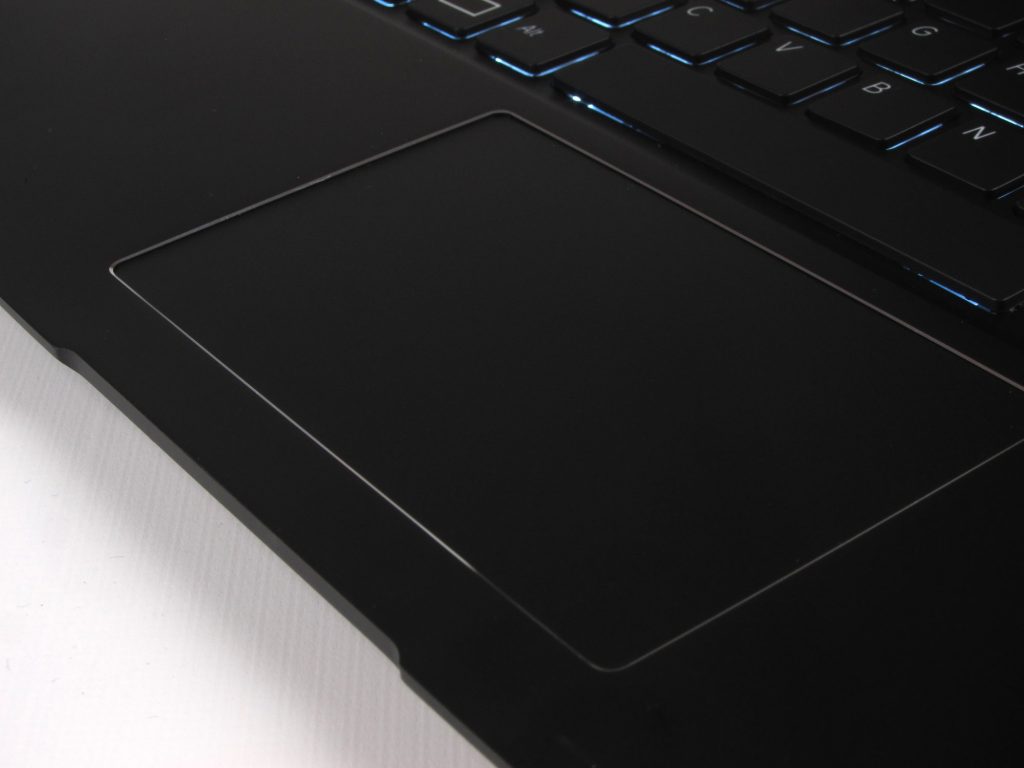 "This computer is lightning fast, and it's easily the best laptop I've ever owned. More than anything, I'm glad this is a system I purchased and not a "review copy", so I don't have to send it back!"
Well, if that was not enough to make you salivate, maybe the following will.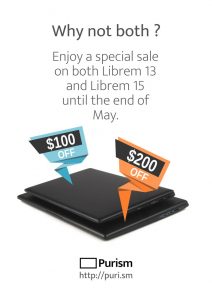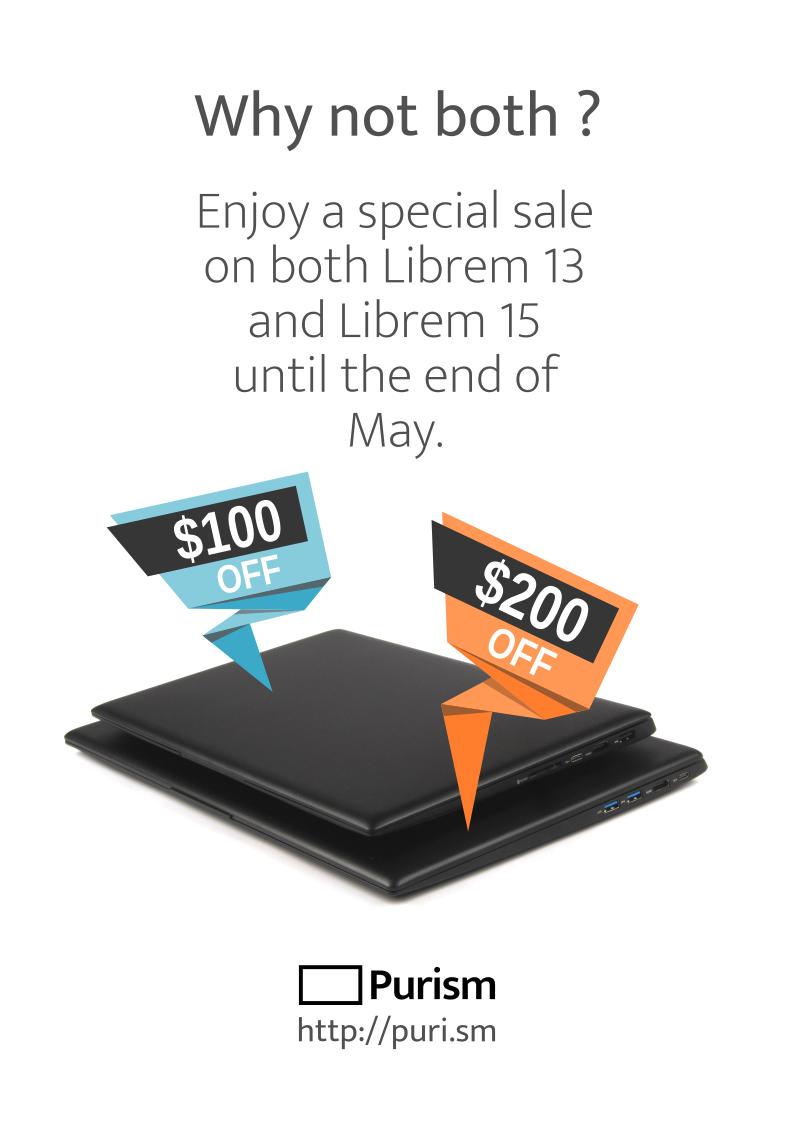 Those who have been keeping a close watch on our social media might have noticed, in addition to our announcement about collaborating with UBPorts to facilitate Ubuntu Touch's transition to a pure GNU+Linux stack with the Librem 5 phone hardware platform, that we quietly started a promotional sale for the Librem 15 laptop, where you could get that big screen for the same price as the Librem 13's regular price. That is, $200 off the base price configuration! So far, it it seems people have been responding well to that promotion and spreading the word, so we're extending it for the whole month of May.
Of course, this would make the Librem 13 onlookers hungry… so we're adding a special sale for the Librem 13 as well, where we slice $100 off the base price. This sale will last until the end of May, too.
If you want to help out the Linux Journal, consider becoming a subscriber or spreading the word about their latest issue: