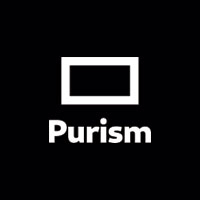 Beautiful, Secure, Privacy-Respecting Laptops & Phones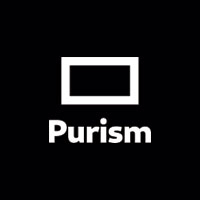 Latest posts by Purism (see all)
SAN FRANCISCO, CALIFORNIA- Purism is excited to be introducing the Liberty Phone with more RAM and more drive space, starting at $2199.
The Liberty Phone provides the best security features such as:
Made In The USA Electronics. All the electronics of the Liberty Phone are made in our USA facility.
Secure Supply Chain. Purism offers a secure supply chain within the United States by manufacturing devices in the USA while adhering to strict US labor, environmental, and materials laws.
Secure and Private OS.  The Liberty Phone along with the Librem line of hardware, are powered by PureOS, a secure, powerful, open source, and fully verifiable operating system that is neither based on Google Android nor Apple iOS.
True OS Convergence.  PureOS demonstrates real convergence between mobile devices and PCs, where the Liberty Phone becomes more than just a phone, it becomes a full-featured pocket-sized computer that can act like a desktop when connected to a monitor, keyboard and mouse, or even a laptop (or tablet) when connected to a laptop docking station.
Kill Switch Control.  Purism puts the product owner in control over their devices by providing hardware kill switches to disconnect the cellular modem, WiFi, Bluetooth, microphone, & camera making sure no person, corporation, hacker, or intrusive app developer can monitor or track the Liberty Phone or PC end user.
Tamper Resistance. Purism also offers Anti-Interdiction services for the Liberty Phone, Librem 5 phone, Librem 14 laptop, Librem Mini PC, and Librem Servers to help secure all products from tampering before, during, or after the manufacturing and shipping process ensuring the most secure mobile devices and PCs on the market today.
Privacy Calling.  The Liberty Phone is supported by Librem AweSIM which adds an extra layer of privacy to customer data by protecting the voice and data subscriber from intrusive advertisers and app developers who use targeted advertising tracking technologies used to exploit the wireless subscriber for financial gain at the expense of security and privacy.
Purism is a Social Purpose Corporation, making high quality, safe, and secure hardware and software available to everyday users. It started in 2014, with crowdfunding a 15-inch laptop with a quarter million-dollar funding goal. Since then, it has built sophisticated portfolio of digitally responsible, high-quality, and safe products, services, and tech add-ons that focus on privacy and freedom. Purism envisions a future safe from digital exploitation and a secure and respectful environment for everyone.
For more information contact sales@puri.sm
Purism Products and Availability Chart
The current product and shipping chart of Purism Librem products, updated on September 19th, 2023