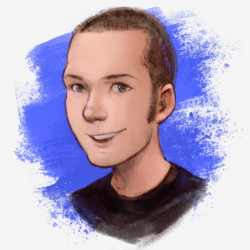 PGP ID: 0xB9EF770D6EFE360F
Fingerprint: 0DFE 2A03 7FEF B6BF C56F73C5 B9EF 770D 6EFE 360F
Librem Social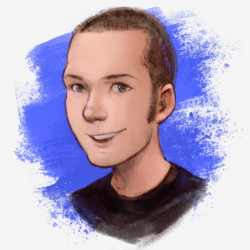 Latest posts by Kyle Rankin (see all)
Is your computer your property?
Throughout much of the history of the personal computer, owning a computer was like owning a house. The cost of ownership might be high at first, but afterwards you joined a neighborhood of other owners running similar software. Maintaining a computer, like a house, requires some effort and sometimes expertise. The do-it-yourself folks in the neighborhood would tackle projects themselves and might help a neighbor with their projects, while others would hire those jobs out to professionals. Generally speaking, people in this neighborhood had autonomy and freedom in how they lived in their homes. Your home was your castle.
While many people continue to live in traditional neighborhoods, some of the wealthier owners, in the name of security and aesthetics, moved into gated communities. These communities might have guards at the gates, and guests have to be registered ahead of time. While you do own your home, there are also strict rules on what you can add to your property and what you can do in the community. Common areas in the community are well-maintained with nice landscaping.
These rules are enforced by a Home Owner's Association (HOA) who are paid by community members and are empowered to punish people who break the rules. Residents in these neighborhoods sacrificed some freedom (and some money) for a bit more security and privacy, better maintenance of common areas, and a hope that their property would retain its value.
A New Home
Over time many moved from a gated community on their desktop, to a new home that fit in their pocket with even stricter rules. Today many people believe they are living in an elite gated community, when in fact they moved into a nursing home. While these residents are well taken care of by a full-time staff, they have very little autonomy. Residents are monitored all the time, and everything from their entertainment to their meals to their daily schedules is decided by the owner of the home, with residents just given a handful of acceptable choices. All doors are locked with keys the owner controls, including locks on individual rooms.
This is all done in the name of safety and security because these residents aren't trusted to take care of themselves. If they make their own meals they might start a fire, and if they are allowed to leave the home alone, they might get lost or hurt themselves. As long as residents stay in the home with each other under the watchful eye of the paid staff, they will be safe.
Now there are legitimate reasons to live in a nursing home, both in the real and digital worlds. Some people do need extra assistance to live a happy and healthy life, whether due to age or a disability. While there are plenty of stories of nursing home staff who abuse their power and authority to mistreat residents, there are also plenty of stories of well-run nursing homes with caring staff who take very good care of their residents.
The Illusion of Control
Yet in the real world most adults don't opt to live in a nursing home–they value their freedom and autonomy too much–so why are so many fine with living in a digital one? It's because when it comes to phones they weren't given a real choice, at least not until recently.
In the past, while all nursing homes monitored their residents constantly, some nursing homes were more lax on security than others and because their residents had the illusion of control–they could cook for themselves or even leave the home unattended through an unlocked door if they wanted–they mistook lack of enforcement for freedom. Yet those days are over, as nursing homes are slowly correcting the lax enforcement of their rules.
While Apple has long been at the forefront of strict enforcement of nursing home rules using their App Store and hardware-backed security controls, Android is trying to catch up. Google just announced a new proprietary packaging format to replace APKs called App Bundle. Starting in August, new projects must use this new packaging format, which requires developers go through the Google Play store and share signing keys with Google. Once the transition is complete and previous APK-based packages are fully deprecated, it's easy to see a future Android release that no longer supports APK at all. At that point Android and Google Play will have caught up with iOS and the App Store in its ability to control what software users can install.
The Future of Computers
Another reason why many people haven't noticed this move to the nursing home is that they still have desktop and laptop computers in a traditional neighborhood or gated community. Yet there are few traditional neighborhoods left. Most have turned into gated communities, and all of those gated communities are slowly moving to a nursing home model. While this is in the name of safety and security for their residents (because owners don't feel residents can take care of themselves) in reality it's so owners have full control not only over the residents, but also any visitors–especially visitors who are selling something. These communities noticed that nursing homes not only fully controlled who could visit, they got a cut whenever a visitor made money. Now gated communities want in on that action.
While each gated community is at different stages in the process, with the MacOS community the furthest along, all will end up at the same destination: a nursing home where residents have limited choice and freedom over what they can do on property that is no longer theirs. Residents can't invite whomever they want to visit. All visitors must be approved by the property owners, and if a visitor sells something, they must share a cut of the profits with the owners.
The future of computers will be divided into neighborhoods and nursing homes. In the traditional neighborhoods, residents truly own their property, can repair and improve it themselves (or hire a professional), aren't constantly under surveillance, and they and their guests can come and go as they please. These residents will control their own security and be able to lock their doors with their own keys. Purism and the free software community at large lives in such a neighborhood, and we are building a future where you can continue to live in that neighborhood whether your computer is a desktop, laptop, phone, or server.
Outside of these neighborhoods there will be a selection of nursing homes owned and controlled by a few wealthy landlords. Residents will have cooking and cleaning done for them, but they will also be under strict rules and surveillance at all hours of the day and told it's for their own safety and security. Yet the home these residents live in won't be their own. Their choices, their actions, their lives will be governed by others.
Where do you want to live?
---
Purism Products and Availability Chart
Model
Status
Lead Time
Librem Key

(Made in USA)
In Stock
($59+)
10 business days


Librem Mini
In Stock
($799+)
10 business days
Librem 5
In Stock
($999+)
3GB/32GB
10 business days
Liberty Phone
(Made in USA Electronics)
In Stock
($1,999+)
4GB/128GB
10 business days
Librem 11
In Stock
($999+)
8GB/1TB
3 business weeks
Librem 14
In Stock
($1,370+)
3 business weeks
Librem Server
In Stock
($2,999+)
10 business days
The current product and shipping chart of Purism Librem products, updated on October 19th, 2023