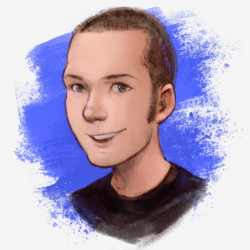 PGP ID: 0xB9EF770D6EFE360F
Fingerprint: 0DFE 2A03 7FEF B6BF C56F73C5 B9EF 770D 6EFE 360F
Librem Social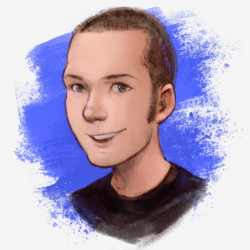 Latest posts by Kyle Rankin (see all)
One of the most unique security features we offer at Purism is our anti-interdiction service. This is a premium add-on service that aims to help you detect attempts to tamper with your hardware in shipment, so you can have peace of mind that the hardware you receive is the same as when it left our custody. While we mostly have discussed anti-interdiction in the context of laptops (and you can read more about anti-interdiction options for the Librem 14 here) many people don't realize that we also offer anti-interdiction for our Librem 5 and Librem 5 USA phones.
What you might also not realize is that at the moment I still work with each anti-interdiction customer personally, to assess the threats they face and help them custom tailor which anti-interdiction measures are right for them. As part of our anti-interdiction questionnaire, I ask the customer to explain any particular threats they face so we can customize the process with those threats in mind. While at first you might assume only security professionals, journalists, or other people facing strong threats would choose anti-interdiction, we actually have customers from all walks of life. Customers range from people who face no particular threat, but just want extra peace of mind that their computer is starting out clean, to folks who want to make sure customs officials don't tamper with their computers, all the way to people with strong threats against their hardware.
We are almost caught up with all Librem 5 USA orders, and a surprising percentage of those have added anti-interdiction, which means I've been extra busy. We haven't devoted much time to talking about anti-interdiction on the Librem 5 USA, and because the process is a bit different to suit the phones, I thought this post would be a good opportunity to explain those differences and the overall anti-interdiction process on the Librem 5 USA.
No PureBoot (Yet)
One of the first differences between anti-interdiction on the Librem 5 USA compared to the Librem 14 is the fact that we haven't yet ported PureBoot to the Librem 5 USA. PureBoot is our high-security tamper-evident boot firmware that uses a Librem Key that blinks green when the laptop is safe, and red when the firmware's been tampered with. When a customer selects anti-interdiction on a Librem 14 order, we default to using PureBoot, and we factor in the price of a Librem Key. We also offer the option of setting a unique PIN in PureBoot and the Librem Key. We ship the Librem Key and laptop separately (and optionally pause shipment of the laptop until the Librem Key arrives safely), to make it more difficult for someone to interdict both packages and tamper with the contents. Then when the computer arrives the customer can boot it with the Librem Key inserted and see whether it blinks green.
While we intend to port PureBoot to the Librem 5 in the future, we haven't done it yet. When you add anti-interdiction to a Librem 5 USA order it is a bit cheaper than anti-interdiction on the Librem 14, since we don't include a Librem Key. This also means that there isn't an optional PIN to set and we don't ship anything separately, everything is included in a single shipment.
Glitter Nail Polish!
One of the most fun questions I get to ask people during an anti-interdiction questionnaire is whether they want to use glitter nail polish on their computer, and if so, what color? We will optionally paint the corner or all screws on the bottom of a Librem 14 laptop with glitter nail polish and take a picture of it. If someone attempts to remove any screws, they will disrupt the nail polish and it will be incredibly difficult if not impossible to re-create the unique pattern of glitter. This means you can compare the picture of the glitter pattern with the computer and tell whether it's been tampered with.
We had to change the glitter nail polish measure a bit for the Librem 5 USA to account for the fact that you can remove the back case without any screws. So we offer two choices (or you can combine both for extra security):
Paint the sides of the outer case
Paint the screws covering the modem and WiFi cards
By painting the sides of the case, you can detect whether anyone has opened the back of the phone to access the battery or OpenPGP smart card reader, or attempted to tamper with the electronics. The result looks something like this: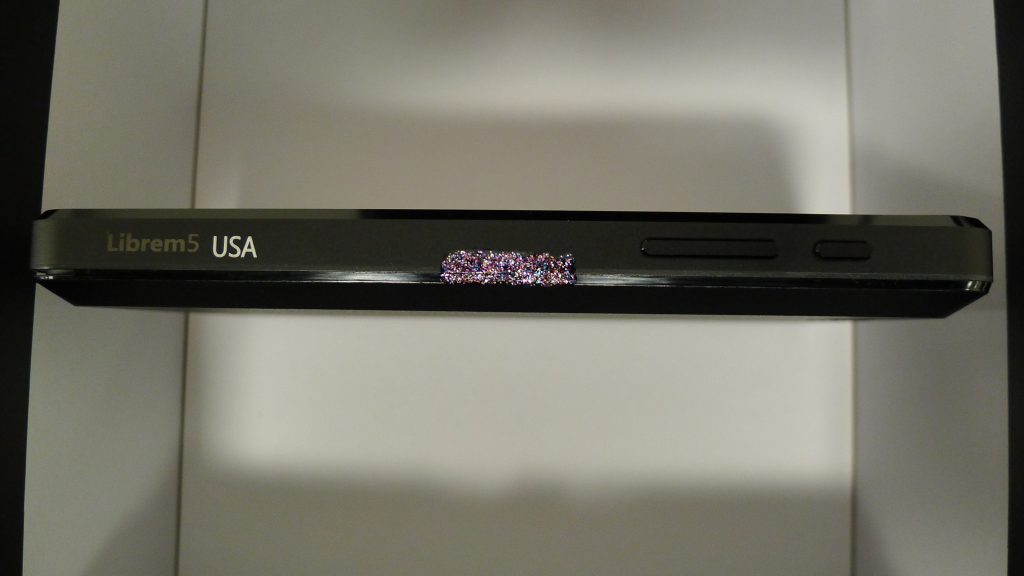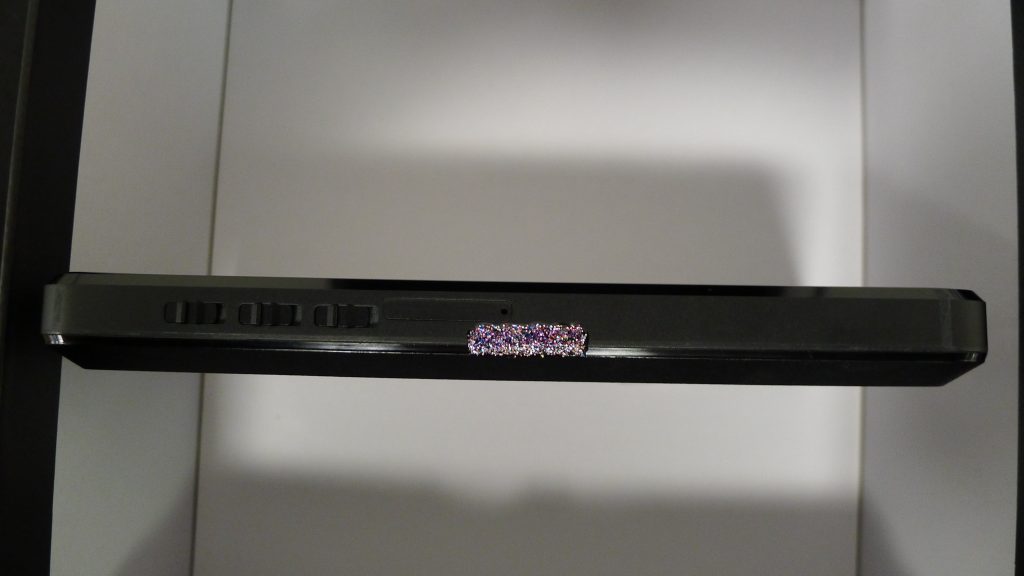 Obviously if you want to remove the back case yourself to replace the battery, insert an OpenPGP smart card, or otherwise access the components inside, you will have to disturb the glitter nail polish. We recommend using a small amount of acetone on a cotton swab to gently and quickly dab the nail polish and remove it.
After you open the back case, there is a black plastic cover over the modem and WiFi cards that helps keep them in place. By painting the screws that fasten that panel in place, you can not only protect against someone who might tamper with or replace the modem or WiFi cards, you can protect against someone further disassembling the Librem 5 USA itself to access the PCBA. The result looks like this: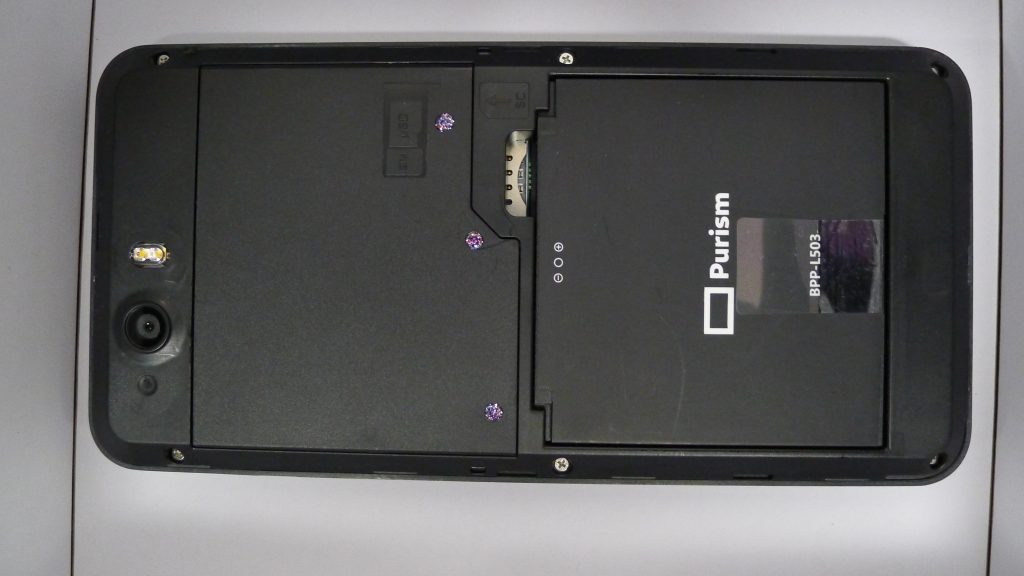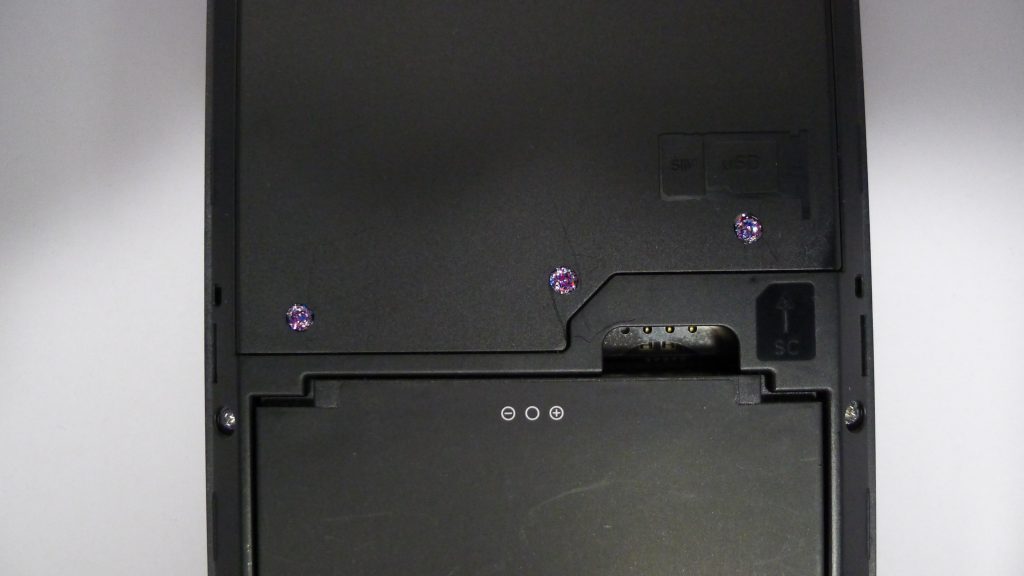 Wrapping It Up
The remaining steps in the process are relatively similar to anti-interdiction on other products. Once the paint dries, we package the Librem 5 USA in a plastic sleeve and cover each side with tamper-evident tape. We then package it up in a branded inner box and add tamper-evident tape there as well. Throughout each step of this process we take pictures so we can send evidence of each of these steps upon customer request. We have a policy not to send pictures unless the customer explicitly asks, so we can avoid to risk of sending them prematurely. Most customers opt to wait until the package arrives before they ask for the pictures.
Anti-interdiction is a unique service that you won't find just about anywhere else. Whether you are facing extreme threats or just want peace of mind, if you would like extra protection against tampering consider adding anti-interdiction to your order.
Purism Products and Availability Chart
Model
Status
Lead Time
Librem Key

(Made in USA)
In Stock
($59+)
10 business days


Librem Mini
In Stock
($799+)
10 business days
Librem 5
In Stock
($999+)
3GB/32GB
10 business days
Liberty Phone
(Made in USA Electronics)
In Stock
($1,999+)
4GB/128GB
10 business days
Librem 11
In Stock
($999+)
8GB/1TB
3 business weeks
Librem 14
In Stock
($1,370+)
3 business weeks
Librem Server
In Stock
($2,999+)
10 business days
The current product and shipping chart of Purism Librem products, updated on October 19th, 2023