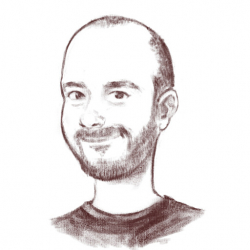 Latest posts by François Téchené (see all)
This is the third and last part of my articles about media manipulation with free software. Here is part 1, and here is part 2.

Working with video files all day long makes me realize that formats are everywhere and the need for me to be able to freely manipulate them is constant. It is why I think that in term of multimedia creation and publishing, free formats are as important as free software. Free software will always more easily support free formats anyway. In another hand proprietary software may decide to drop support for any free or proprietary formats as they wish.
In that regard, my post production workflow tend to rely on free formats as much as possible. In the world of freedom, we are very lucky to have top quality free formats for multimedia production and I would like to share with you the main formats that are part of my post production workflow.
Note that this is my personal workflow, there may be better workflows, better formats, especially when working on sophisticated projects with a big team. This is just a basic reference that works for most of my projects.
Capturing
The format you will need to deal with, when capturing video footage will depend on the camera you use. Most commercial cameras will record using proprietary formats and as of today, I don't know any camera capable of recording using free formats. The Axiom by Apertus is a camera based on free hardware design but it is still under development and I have never had the chance to test one.
Usually, I have no control over this part but it is fine. The most important here is that my footage gets the quality that I expect.
I just make sure that the formats generated by the camera will be readable by my free software. Anyway, FFmpeg can read so many formats…
Storing
At this point, I may choose to keep my footage as it is or chose to convert it to a free format for storage purpose. This is very useful when capturing with a proprietary format so I get full control over my footage straight away.
The storing format should be lossless, which means that there will be no data loss during the conversion. This is the top quality footage that my final rendering should be based on.
When performing this task, I use the following :
Matroska (MKV) format – Huffyuv (video) / FLAC (audio)
Matroska (MKV) format – FFv1 (video) / FLAC (audio)
As both formats are lossless, there should not be any quality issue however while FFv1 generates a smaller file, it is, in my experience, slower when decoding and may affect the comfort of my workflow at some point. Usually, I prefer using Huffyuv.
Editing
When editing, the use of proxies can make your workflow much faster by requiring a smaller amount of hardware resources. A proxy is a low resolution and light weight version of the original footage.
Proxy files are very temporary and the final rendering don't depend on them. In that regard, you may use the format that is the most adapted to you hardware speed. Kdenlive has an integrated proxy engine that lets you choose between MPEG1 and Xvid by default. These are not fully free so I would suggest using the following on a 640px wide output:
WebM format – VP8 (video) / Vorbis (audio)
Ogg format – Theora (video) / Vorbis (audio)
I have always found that VP8 decodes faster and feels lighter than Theora so my choice goes for VP8 here.
Compositing and color grading
I usually do all my editing with Kdenlive. When I need to do some advanced compositing, and color grading, I use Blender.
At this stage, I only care about the picture and put the audio aside. I generate image sequences based on my top quality footage and load them into Blender.
For color grading and full picture visual effects :
For animation compositing :
PNG with transparent background
Multi-layered OpenEXR (Very useful to avoid having too many rendered files)
There is one free image format that is still very young but very promising. It is called FLIF. It is a lossless image format that has a better quality for a smaller file size than PNG. At the moment of writing this post, it is only implemented in ImageMagick but I hope it will be adopted by many more free software in the future.
Audio editing
To be honest, I am not an expert in audio editing and my skills in this area are pretty basic. I mainly use 2 formats to manipulate audio files :
Vorbis (compressed for quick preview and editing)
FLAC (lossless for full quality, final rendering)
Sharing
What would be creative freedom without non-restrictive sharing ?
As of today, the most common format on the web is, by far, MP4 (H264). It is a proprietary format and it is quite difficult to avoid. I don't want to impose any restriction to my audience so I sometimes use H.264 when I have no other alternative, but in any case, I always use the following free formats that are compatible with many web browsers, many platforms and are perfect for streaming purpose :
WebM format – VP8 (video) / Vorbis (audio)
Ogg format – Theora (video) / Vorbis (audio)
Ultra-high definition (4k)
Producing 4K videos is also possible with a free formats workflow. More and more cameras are able to shoot in 4k and the Librem15 will give you the horse power to comfortably work with this kind of big resources. The workflow that I have presented here is adapted to any resolution. Just make sure that you do your final rendering with a format that is able to handle the highest resolutions :
WebM format – VP9 (video) / Vorbis (audio)
If you need more information about free formats, you may check the full list on Wikipedia.
I hope this series on media files manipulation has been useful to you and as the Blender Foundation would say, "Creative freedom starts here!"
Happy freedom! 🙂
feedback(at)wp.puri.sm