Latest posts by David Hamner (see all)
Backing up and restoring your Librem devices can all be done with the same backups application. It's always secure to keep a recent backup in case you lose or damage your device. To get started, you'll need your device (of course!) and an external hard drive or a remote Nextcloud supporting WebDAV.
Creating Local backup
With an external hard drive, you can create a local backup. Once you connect your drive and see it pop up in your file manager, run the backups.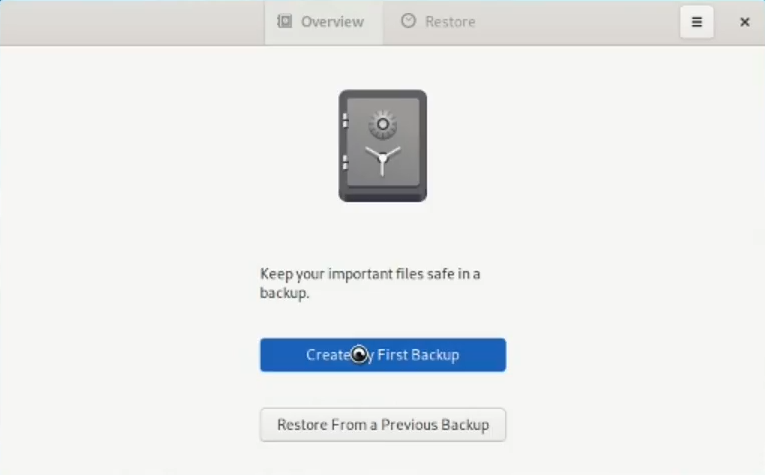 You'll be prompted for the folders to be backed-up, and which should be ignored. The defaults here will backup all files in your home folder except the downloads folder. This won't back up your installed packages but will capture user configurations and personal files. Reinstalling specific software packages can be done within the software store.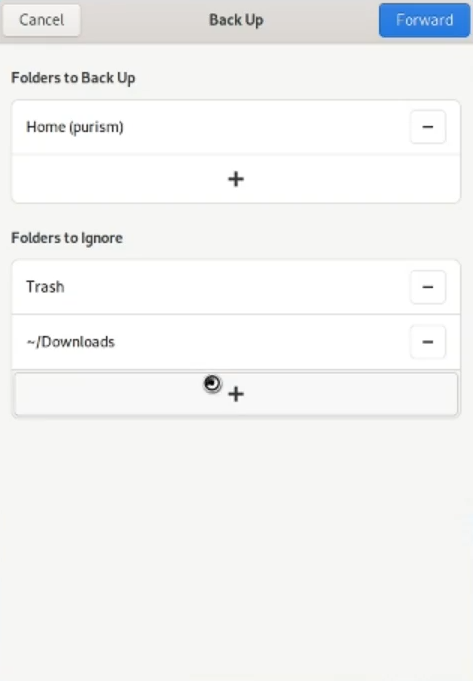 For storage location, open the dropdown and select your external hard drive.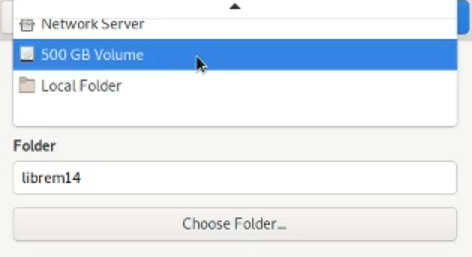 Encrypting your backup is always a good idea; make sure to backup the password in a password safe.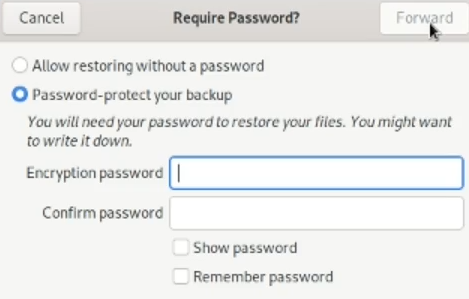 Create an Offsite backup
The process to create a backup offsite using a Nextcloud instance is just about the same. To verify WebDAV is working on your server, open the file browser and connect to your Nextcloud using a davs address.
Example: davs://<nextcloudURL>/remote.php/dav/files/<username>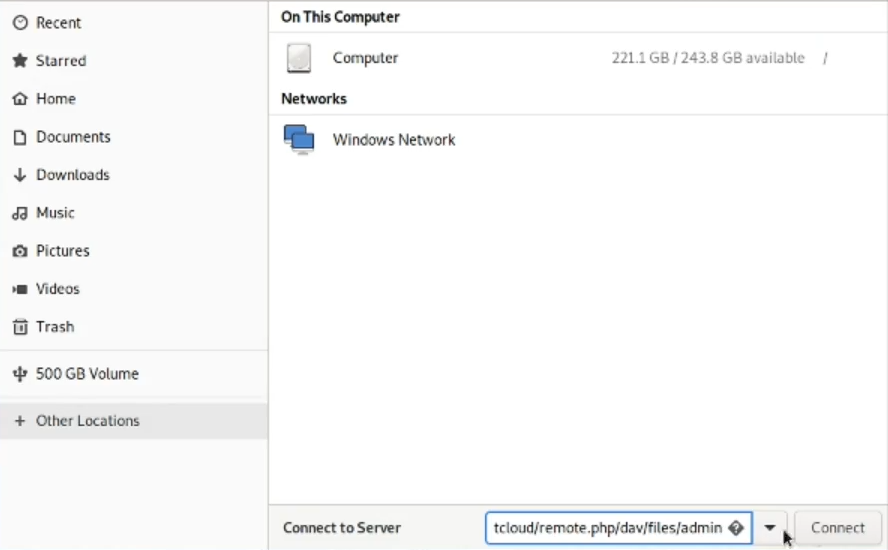 Once you have a connection, open backups and copy the full address under network server connection settings. The rest is the same as before.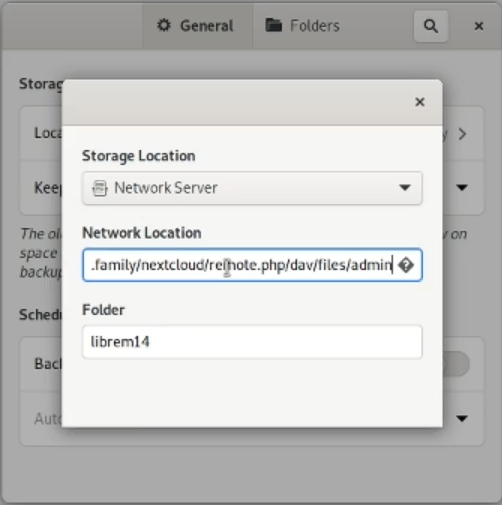 Restore Your Backup
If you just reset to factory defaults or just got a new Librem device, you may need to restore your backup. To do so, connect your backup device, then open backups and select restore.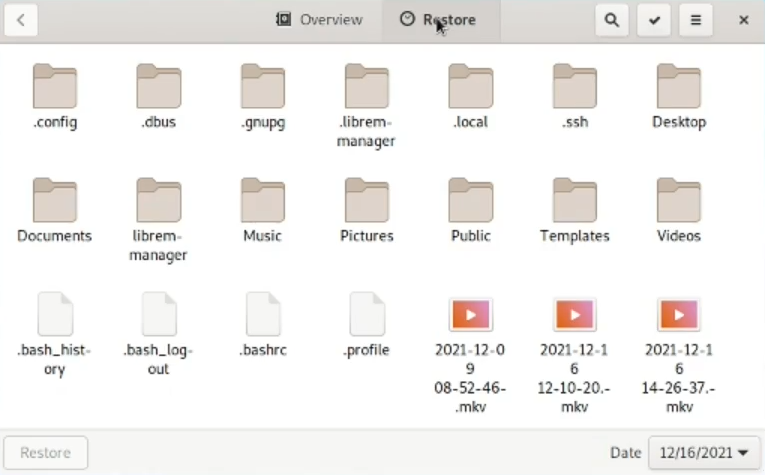 If this is a nextcloud restore, enter your WebDav address under storage location. If your backup does not automatically populate, select your storage location.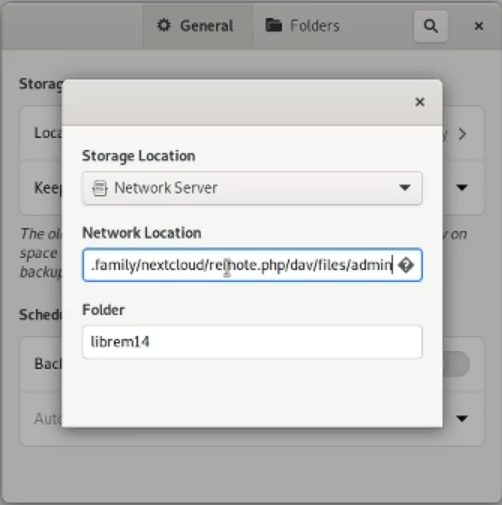 Press control-a to select everything or select a subset to restore.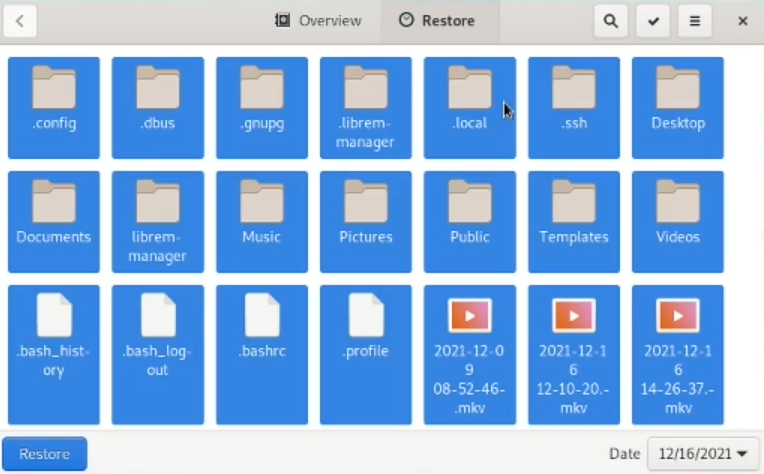 Click the checkbox, then select restore.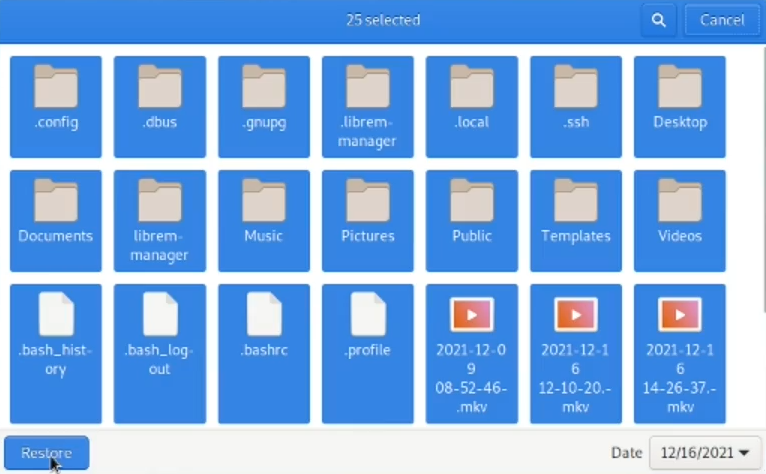 In most cases, you'll want the files in their original location.

Enter your encryption password if you used one.

Once you see the successfully restored message, you can unmount your storage from within the file manager.

Excited to own your own Librem device? Check out our e-store at shop.puri.sm
Purism Products and Availability Chart
The current product and shipping chart of Purism Librem products, updated on September 19th, 2023