Latest posts by David Hamner (see all)
Whether on a Librem 14 laptop or a Librem 5 phone, using Matrix is one of the best free software solutions for communication. It offers end-to-end encryption where the keys are fully in your control; In other words, Matrix servers can't read your encrypted messages at all. Recently our Librem 5 chat application, Chats, announced official support for Matrix and in this guide we'll walk you through creating your own Matrix account and configuring Chats to use it.
Because Matrix is an open protocol, not owned by any individual company, there are a number of different Matrix servers you can create accounts on, yet still be able to communicate with people on other servers (its called decentralization). For instance, Purism offers its own Matrix service as part of Librem One called Librem Chat. The largest Matrix server is at matrix.org.
To setup an account on Librem One, visit librem.one and create an account, to set up a matrix.org account, head to app.element.io. Next, pick your username and set up a password; it's a good idea to keep this in a password manager.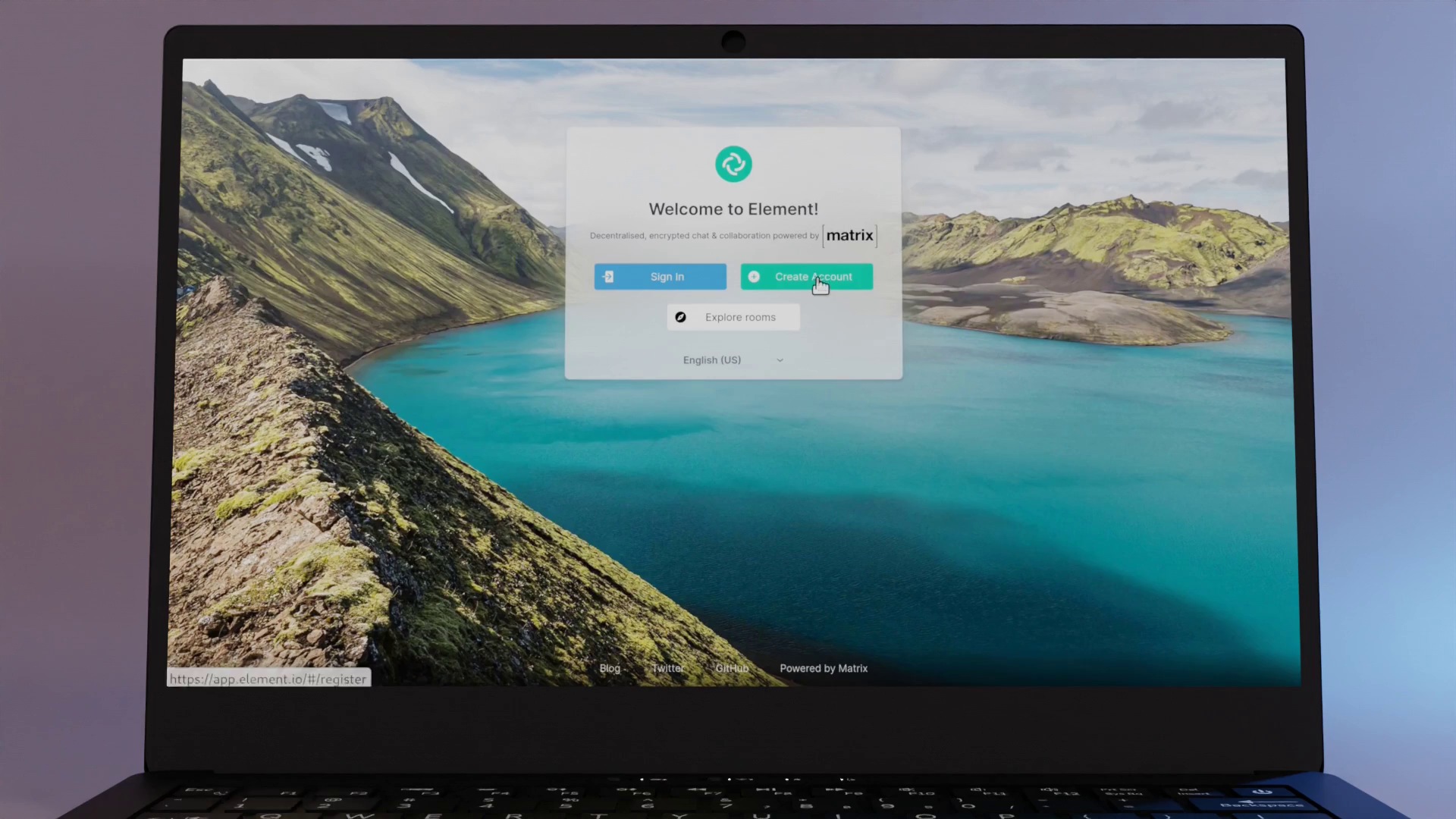 Once you log out of your account for the first time, you'll be asked to back up your encryption key; this should also go into your password manager.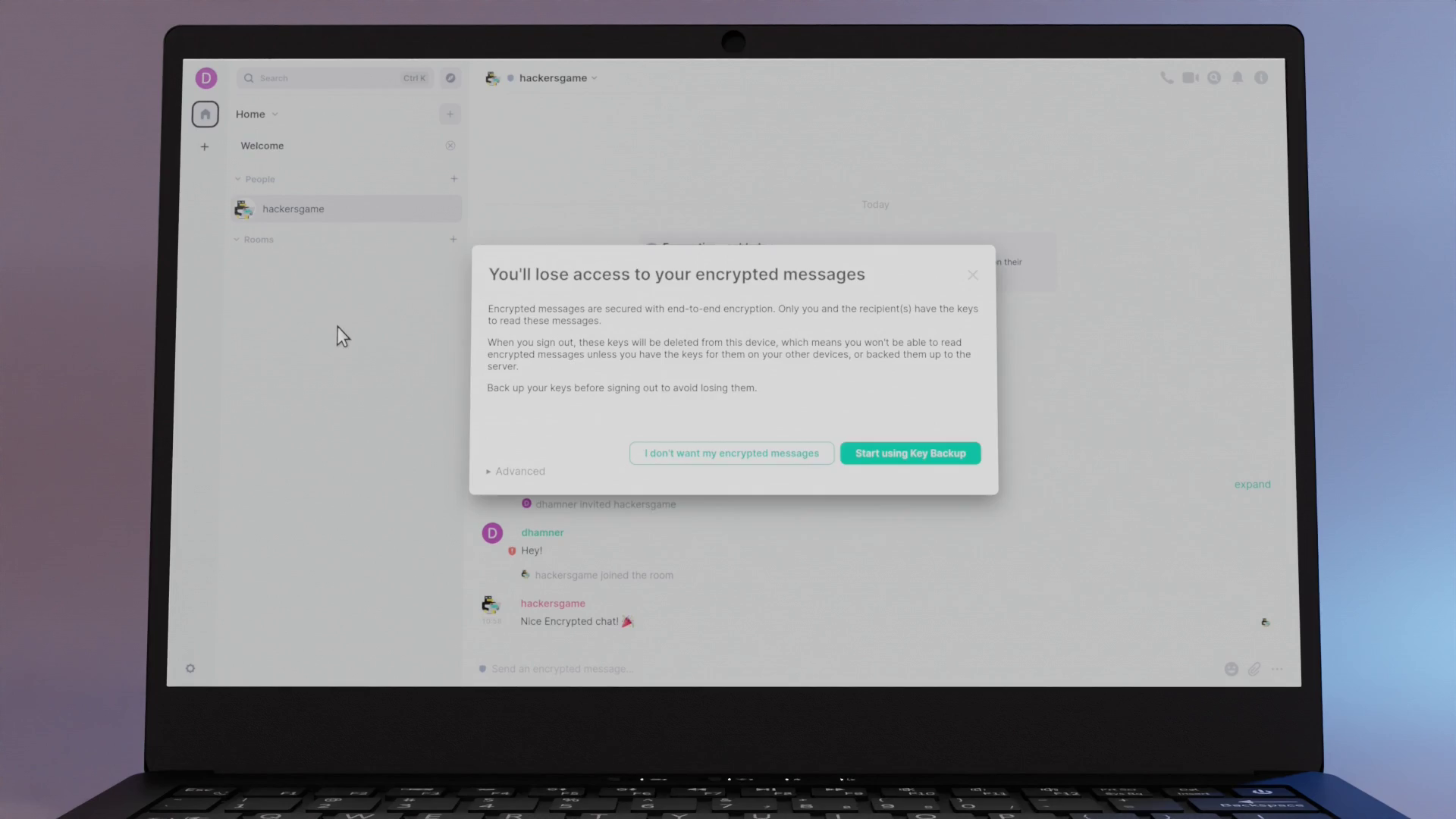 You can always load up this web interface to access Element, but support is also baked into chats. All you need to do is open chats, head to settings, Add account, select matrix and enter your username and password. For your username, enter an @, then your username followed by a : and your home server. For this setup, it's @myusername:matrix.org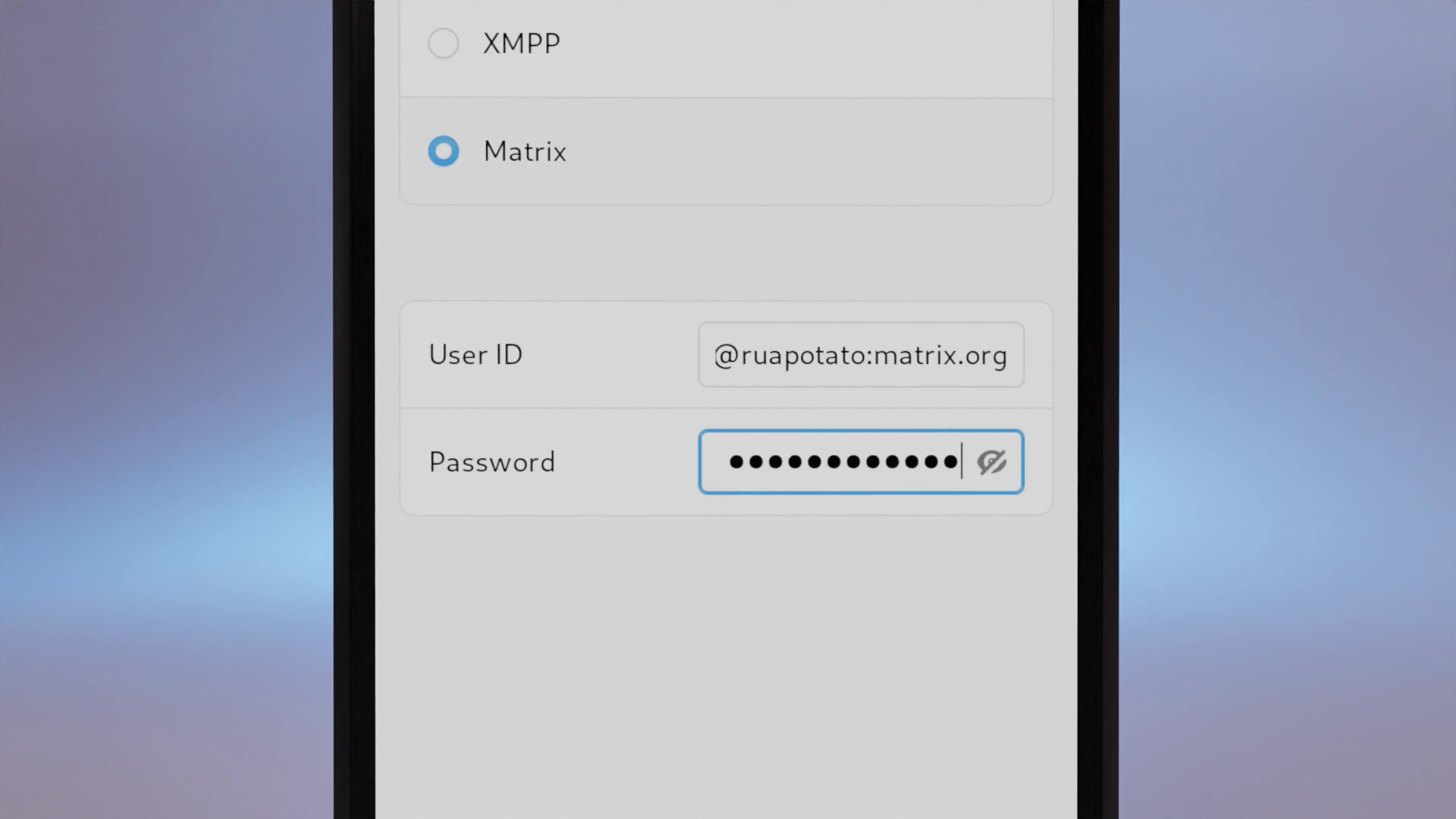 If you still need to set up your gnome keyring, you'll be prompted to setup that up now. This will be the password used to decrypt your stored credentials.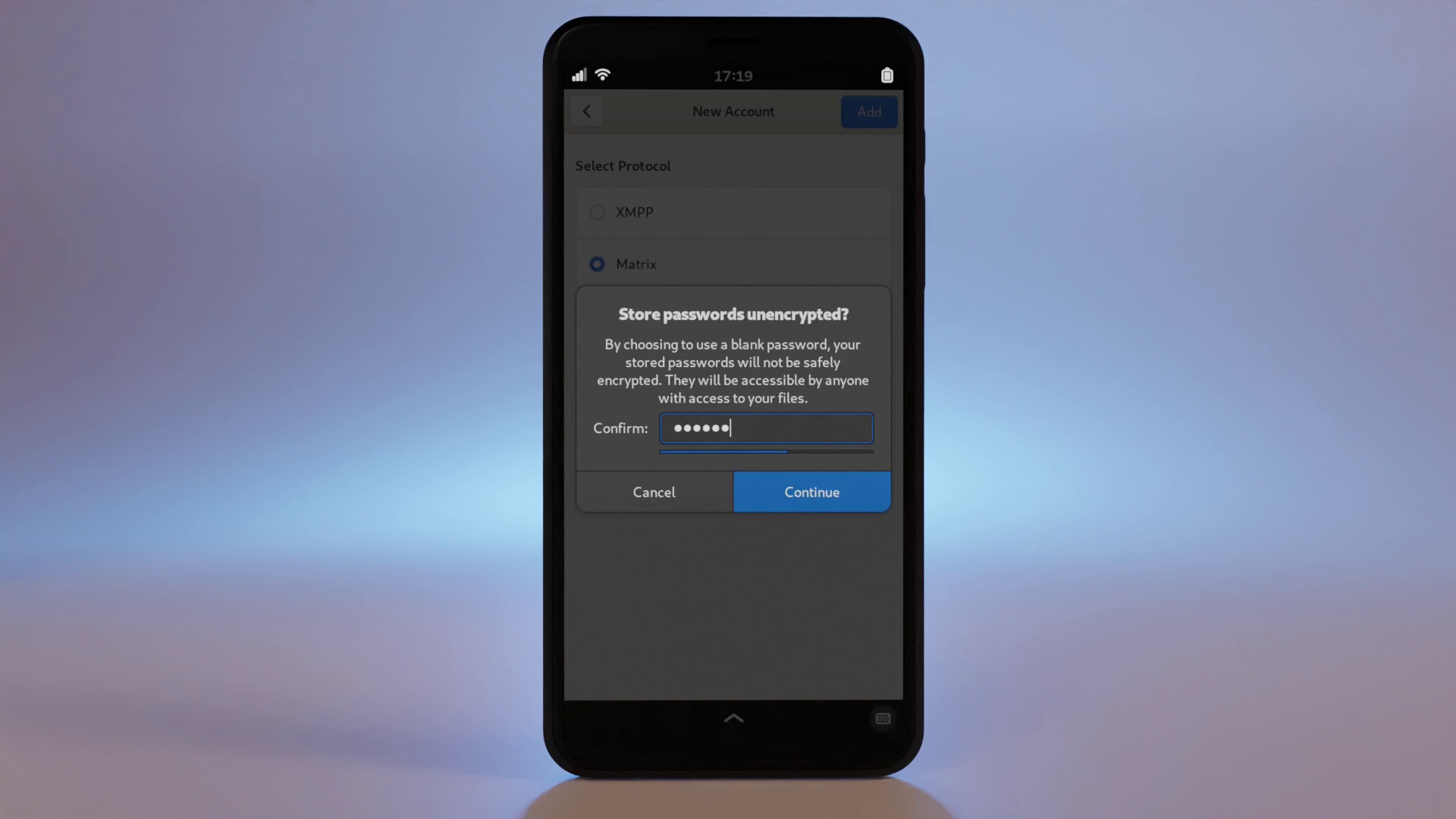 Once you're logged in, you'll see a notification on your other logged-in element sessions. From one of these sessions, you can share your security keys used for decryption. This will let you send and receive end-to-end encrypted messages.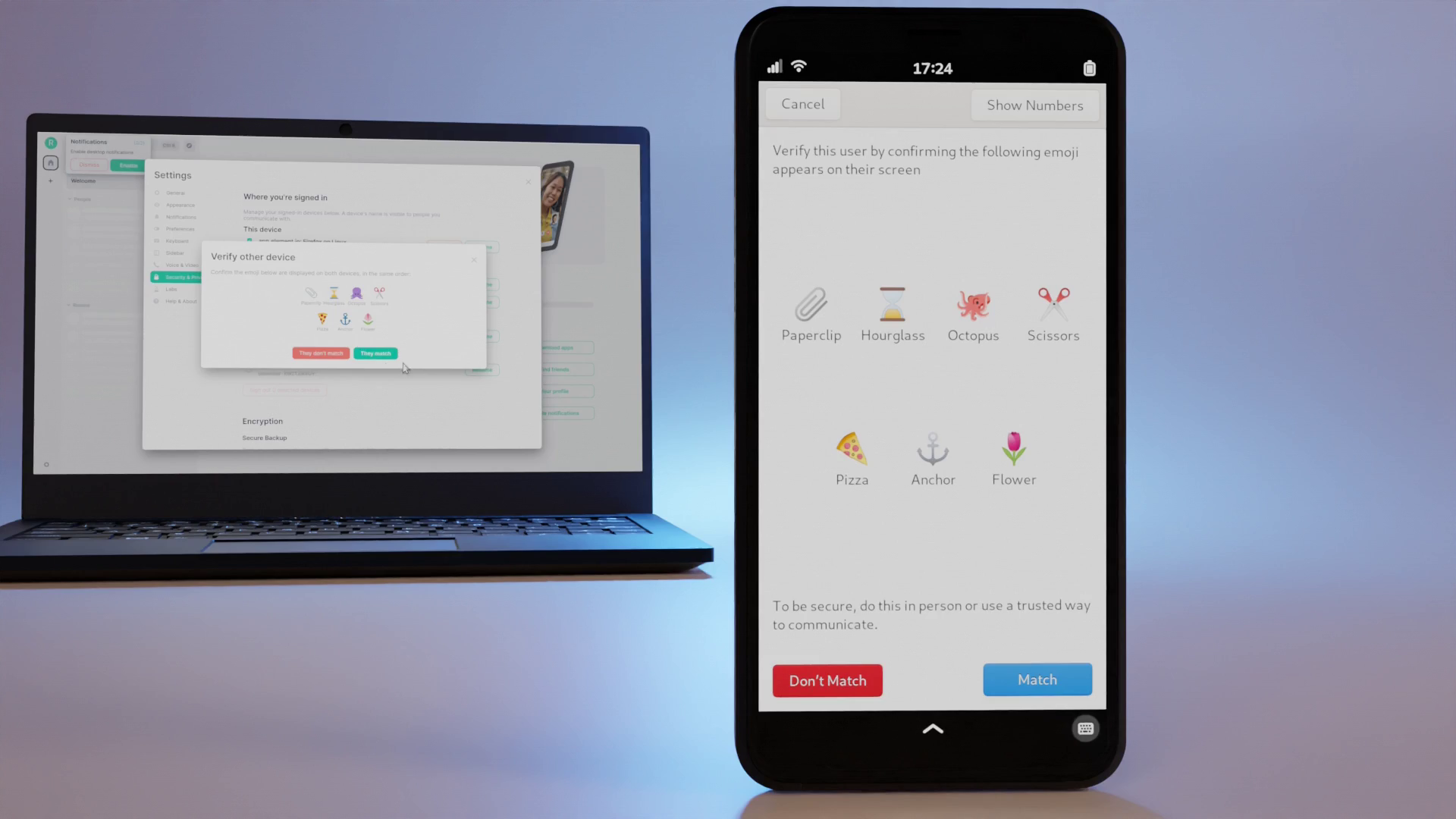 With that setup, you'll be able to keep up with your Elements chats the same way you keep up with text, XMPP, and messages in general on all Librem devices.
Purism Products and Availability Chart
The current product and shipping chart of Purism Librem products, updated on September 19th, 2023