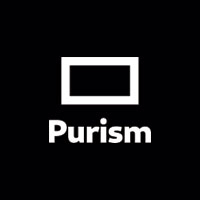 Beautiful, Secure, Privacy-Respecting Laptops & Phones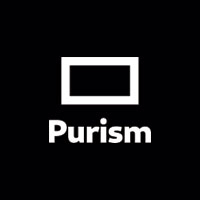 Latest posts by Purism (see all)
Here you are. You take social good, freedom, and your personal privacy and security seriously. You know Librem Mail is part of Librem One, a suite of privacy-protecting, no-tracking apps and services – a network system that we, at Purism, believe is already starting to change the world for the better.
So why, and how, can it change your world for the better? How will it help and protect you, and why is it better than the rest?
Well, let's start from the very beginning (always a good place to start): Librem Mail offers you an end-to-end encrypted email account, making sure that all end-to-end encrypted communication is kept private.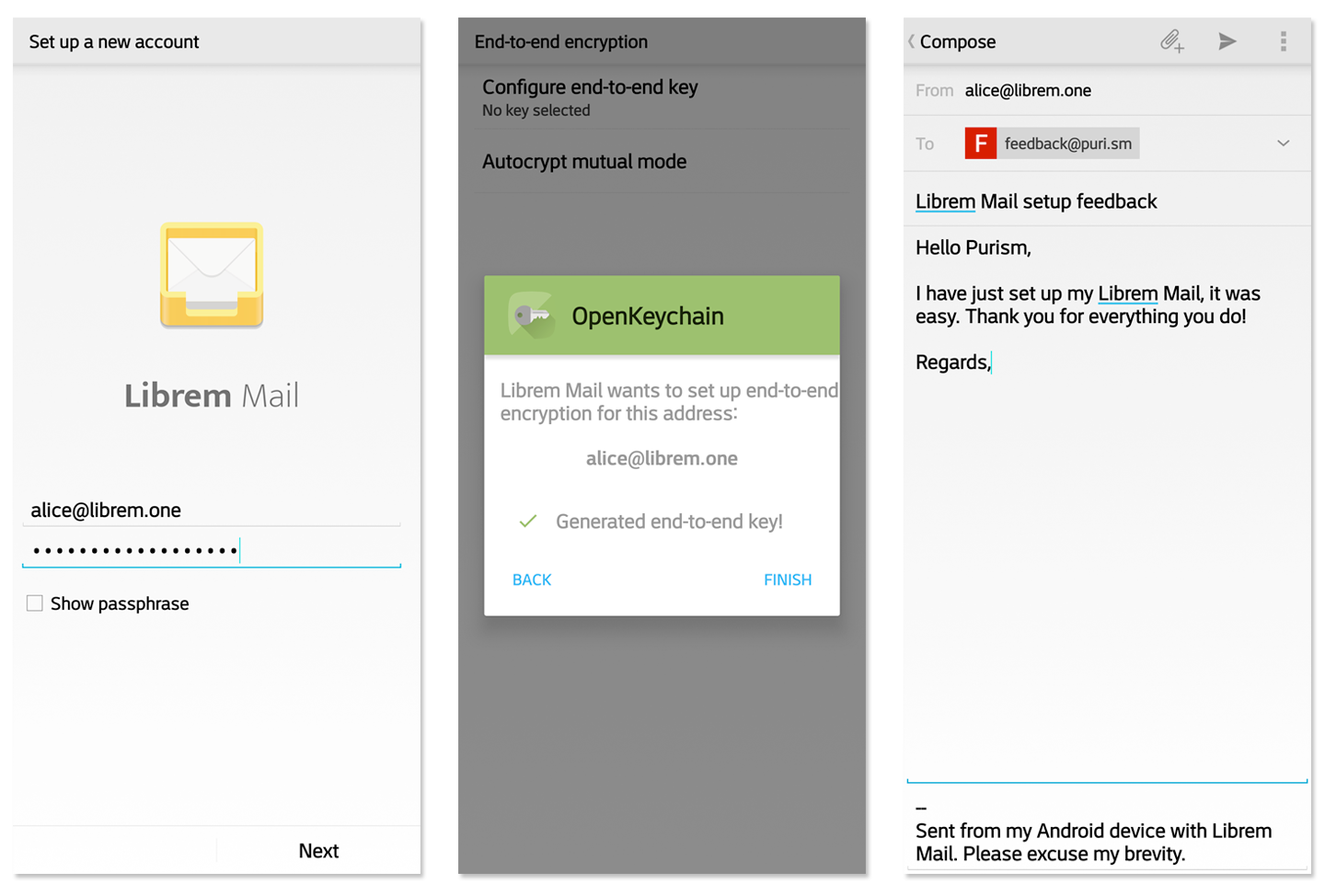 How is it kept private?
By using OpenPGP, the best-in-class cryptography. And just like every other client Purism offers as part of Librem One, Librem Mail uses free software-based clients (such as Librem Mail on Android, based on K-9 Mail), across all platforms. This ensures that rights (and freedom) of people using it are protected when third party verification of privacy and security protections is confirmed.
Will it make communicating with your friends more difficult?
Maybe you're worried that such a degree of safety will isolate you. But no, it won't, we'd never do that: like all other services offered in the Librem One bundle, Librem Mail allows you to communicate with anybody, inside or outside the librem.one domain. Each server-side service that Purism provides as part of Librem One encompasses a philosophy of decentralization, so you can communicate to other people on other systems. We do not lock you in to one (our) technology company.
Why is it safer than most email offers?
It's safer because we don't keep your data. Email that isn't encrypted isn't safe, so we made it temporary. Temporary emails expire after 30 days. If you want to keep a temporary email, just send yourself an encrypted copy. We are aware this is a new approach to email safety, that you may need some time to get used to the idea. So we'll only start the timer once the campaign ends (temporary emails sent on the day the campaign ends, or before, will be deleted 30 days after the campaign ends).
As the Mail service evolves, we'll add the following features:
Discoverable keys: sending email to someone else @librem.one but don't have their encryption key? The Librem Mail client will pull it in automatically.
This is called "Blind Trust Before Verification".
Encrypt-on-receipt: If you share your public key, we can encrypt your mail on receipt. Or, no more temporary mail.
Both of these convenience options put more trust on the service, so they will be on by default, but you can opt-out. We will elaborate when these features are released.
One other reason Librem Mail is safer it that we use free software, so you can know – and verify – you are not being tracked; and also because we utilize standard protocols and self-hosting options (for your business, your friends, even for yourself). Our services are powered by our own PureOS, Purism's rights respecting operating system. Librem Mail uses Standard SMTP/IMAP/POP MTA, with OpenPGP, which may sound terribly technical if you are not an advanced user… but don't worry, you don't really need a lot experience to use Librem Mail.
Here's a quick and simple setup on how to configure advanced options (if you are an advanced user, feel free to connect with other applications native to your system).
---
Purism offers high-quality privacy, security, and freedom-focused computers, phones, and software. Our platform is meant to empower everyone – including privacy-conscious users, entrepreneurs, business people, developers, writers, digital artists, activists, geeks and defenders of freedom all around the world. We believe people should have secure devices an services that protect them rather than exploit them, and we provide everything you need in a convenient product bundle.