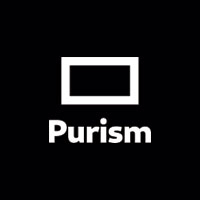 Beautiful, Secure, Privacy-Respecting Laptops & Phones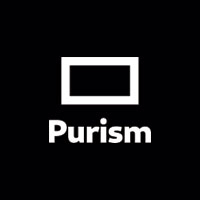 Latest posts by Purism (see all)
Purism Launches Librem Server, a Secure and Protected Server Option for Business
Already in use for the past year by select Purism business customers, Librem Server is now generally available.
SAN FRANCISCO, December 17, 2019 – Purism, a popular security-first hardware and software maker, has launched Librem Server, an enterprise offering to secure server environments for businesses. Built by Purism's dedicated enterprise solutions team, separate from the workforce creating Purism's groundbreaking Librem 5 smartphone, Librem Server has already been successfully in use by established business customers for the past year that serve important clients such as Boeing, GE, NASA and Toyota. Now, the company is opening up the product to general availability.
Librem Server is bundled with:
Pureboot — Purism has taken some of the best off-the-shelf server hardware and made it better with Pureboot, Purism's complete secured boot process with a neutralized and disabled Intel Management Engine, coreboot BIOS replacement and BIOS, kernel and boot tamper detection.
Easy security verification — The hardware is equipped with Purism's very own USB security token, Librem Key, to provide the top level security. Integrated with Pureboot, customers can identify and monitor in-person or remotely when the server has been tampered with.
Customizable enterprise support — Customers are offered a variety of enterprise support packages that best suits their business needs. Purism also provides customers with a Purism Manufacturer Warranty.
Customers also have the option of leveraging Purism's recently launched anti-interdiction services for added security in transit to verify hardware has not been tampered with during shipment.
"Librem Server is a project we've been working on for the past year at the request of many of our business customers, who want the security benefits of coreboot to work out of the box in their server infrastructure. With Librem Server, our customers get a solution that simply works. PureBoot offers additional benefits, such as tamper detection and disabling and neutralizing Intel's Management Engine, on top of vanilla coreboot, and our hardware components have been sourced and verified specifically to work seamlessly with coreboot." – Todd Weaver, CEO and founder of Purism.
With Librem Server, Purism is continuing its mission to create top level secure hardware and software that respects user privacy and provides cutting edge security features unavailable elsewhere.
For more details on pricing, hardware configurations, and support options for Librem Server visit https://puri.sm/products/librem-server/.
---
About Purism
Purism is a Social Purpose Corporation devoted to bringing security, privacy, software freedom, and digital independence to everyone's personal computing experience. With operations based in San Francisco, California, and around the world, Purism manufactures premium-quality laptops and phones, creating beautiful and powerful devices meant to protect users' digital lives without requiring a compromise on ease of use. Purism designs and assembles its hardware by carefully selecting internationally sourced components to be privacy-respecting and fully Free-Software-compliant. Security and privacy-centric features come built-in with every product Purism makes, making security and privacy the simpler, logical choice for individuals and businesses.