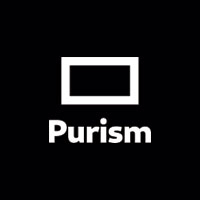 Beautiful, Secure, Privacy-Respecting Laptops & Phones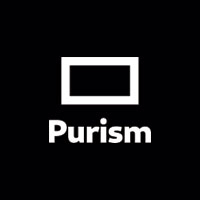 Latest posts by Purism (see all)
The Librem is a high-end 13″ notebook computer designed specifically for security and privacy; includes hardware "kill switch" to physically sever connection to camera and microphone, hardware optimized for GNU/Linux-based operating system. Unveiled today at GetGeeked press and gadget/PC enthusiast event in New York
New York, NY (PRWEB) — October 15, 2015 — In the midst of international concerns about identity theft, Internet privacy, security and digital rights, Purism today shipped the Librem 13, the first high-end privacy- and freedom-respecting notebook personal computer.
The Librem 13 introduces many innovative security features not offered in any other PC on the market today, including a privacy "kill switch" to physically shut off the circuit to the camera and microphone to deter hackers, stalkers and identity thieves. The Librem computers ship with with PureOS, a preinstalled, consumer-friendly, GNU/Linux-based operating system. All Librem laptops will also run any GNU/Linux operating system, seamlessly.
The 13" Librem 13 notebook will be unveiled today at GetGeeked, a press and early adopter customer event in New York City and will begin shipping to customers. Members of the media can attend at 5 pm EST by registering at http://getgeeked.tv/press-rsvp/
"Conventional computers have spyware – also called "mystery code" – preinstalled throughout the kernel and operating system, software and even in the hardware. These spyware programs leave the user extremely vulnerable to the kinds of security attacks we've been seeing on a growing basis. The Librem laptops do not have this 'mystery code' in the kernel, operating system, nor software," said Purism CEO Todd Weaver.
Built chip by chip, app by app, for privacy and security
The goal of the Librem is to offer a simple, out of the box, privacy-enhancing computing experience, with the best privacy and rights-protecting free/libre and open source software preinstalled.
The Librem has an anodized aluminum case, combining the benefits of the MacBook Air and high-end Lenovo laptops. Librem laptops come with privacy kill switches to sever the hardware circuit to the camera, microphone, Bluetooth and WiFi, deterring data thieves, snoops and hackers. Additionally, the Librem runs on a custom-compiled Linux kernel.
Unlike most other computers on the market today, the Librem's hardware, operating system and applications do not "phone home" and never send data back to the parent company. "Backdoors," spyware, binary blobs and other vulnerabilities in the kernel, operating system and applications have been completely removed.
The following privacy-enhancing software comes preinstalled on Librem laptops:
PureOS Operating system — Purism's custom-built GNU/Linux based operating system with a clean user interface, offers easy access to applications, documents, and media.
LibreOffice office suite — A preinstalled office suite is file-compatible with Microsoft Windows Word, Excel, Powerpoint, Access, Visio, and Outlook, as well as Apple files. LibreOffice protects your freedom and privacy, is completely free/libre and open source, and never sends data to the parent company.
PureBrowser – PureBrowser is a Firefox-based browser specifically designed to ensure privacy and security.
Tor Browser — Tor Browser is an anonymizing browser that uses encryption and anonymous routing to protect users' rights.
EFF Privacy Badger — The EFF Privacy Badger is a PureBrowser plug in which blocks spying ads and invisible trackers.
HTTPS Everywhere — HTTPS Everywhere is a PureBrowser extension that encrypts communications with many major websites, making browsing more secure.
Librem 13 hardware features:
The following privacy-enhancing hardware features come with the Librem laptops:
Hardware kill switches – Physical toggle switches shut off the camera and microphone to disable remote access.
Pop-down 1 Gigabyte RJ45 Internet jack
Purism Key — The Purism key on the Librem 13 is a powerful key for searching all files and applications.
Easily upgradable — The user can unscrew the back of the LIbrem easily with a standard Phillips-head screwdriver to expand and add additional RAM or storage.
No visible logo – By request from backers, the Librem 13 laptop has no visible logo.
Other Librem 13 features include:
Slim, solid aluminum case with dark gray anodized finish.
Extra-strong, reinforced hinges.
Large, multi-touch trackpad.
Glare-proof, matte 13" display screen.
5th Generation, 2.2 gz Intel Processor.
4 GB memory, expandable to 16 GB.
M.2 (NGFF) PCIE SSD.
CROWD FUNDING ENABLES RAPID DEVELOPMENT
The Librem 13 was funded using a crowdfunding website, Crowd Supply, and designed and developed in less than 5 months. The Librem 13 crowdfunding campaign was initially announced June 21, 2015 and reached its $250,000 funding goal on September 17, 2015. The Librem 13 laptops begin shipping to the first batch of funders on October 15, 2015.
"Crowdfunding enables us to determine market demand and conduct rapid development with feedback from our backers. This way, we create a product that the market actually wants — rather than the historic approach of speculating about market demand," says Weaver.
The Librem laptops were specifically designed to optimally run GNU/Linux with free/libre and open source software. The final assembly and shipping of the Librem laptops is completed in the USA in a secure facility in South San Francisco, California.
SHIPPING AND ORDERING INFORMATION
Librem 13: The new Librem 13 ships beginning October 15, 2015. It can still be preordered at crowdsupply.com/purism/librem-13, for a base price of $1699 US.
LIbrem 15: The Librem 15 rev2 begins shipping November 2015 and can be preordered for a base price of $1899 US at crowdsupply.com/purism
Orders are shipped on a first-come, first-served basis in the order they were received.
CrowdSupply will accept all forms of International currency including Bitcoin. Currently about 50% of Librem backers are from outside the USA, including the United Kingdom, Australia, Germany, France, Switzerland, Belgium, Russia, Italy, Brazil, Sweden, Denmark, China, Singapore and Japan.
About Purism
Purism follows a strict belief in users' rights to privacy, security, and freedom. We believe users should have access to the highest quality computers without compromising these beliefs.
The founder and CEO of Purism, Todd Weaver, created Purism to combine the philosophies of the free/libre and open source software movement with the hardware manufacturing process. Purism is devoted to providing the highest quality hardware available, ensuring the rights of security, privacy, and freedom for all users.
Purism is based in San Francisco, California, and its products are assembled in the United States from components sourced internationally. Privately held and privately funded, Purism has raised over $816,000 to date solely with crowd funding for the Librem 13 and 15, making the Librem laptops one of the top three most successful crowd funded PC hardware projects in history, according to ZDNet, and the #1 crowd funded Open Source hardware project on Crowd Suppy.
About Crowd Supply
Crowd Supply is a launchpad for open hardware, hackables and high end goods that embrace the principles of open design. It empowers product creators to bring their ideas to life with the tools and services they need the most, from strategy and crowdfunding, to ongoing sales and product fulfillment. It is the only platform of its kind to be endorsed by the Free Software Foundation for respecting the privacy and freedom of its users, and the only crowdfunding platform where every funded product has successfully been made and delivered to backers.
Notable product launches include the open Novena laptop by bunnie & xobs, Purism's Librem laptop, and Circuit Stickers by Chibitronics. Crowd Supply is based in Portland, OR, and was founded by a team of product engineers from MIT Media Lab. To shop or launch a product of your own, visit http://www.crowdsupply.com.