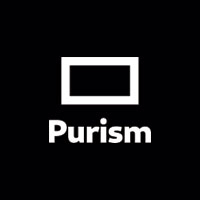 Beautiful, Secure, Privacy-Respecting Laptops & Phones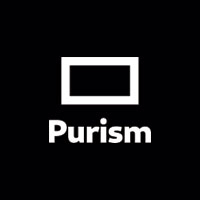 Latest posts by Purism (see all)
World's first notebook computer with "privacy switches" — ensuring the camera, microphone, wireless, and Bluetooth data connections are completely turned off. Every hardware feature and software application specifically selected to respect and protect your privacy, security and freedom.
New York, New York — June 18, 2015 — Answering the public's need for a high-end computer built from the ground up respecting users' digital privacy, security, and freedom, Purism, Inc., a San Francisco-based hardware maker, today will release the Librem 13 — the world's first notebook computer with every feature and application designed specifically for security and privacy.
The private notebook computer will be revealed on June 18th, 2015, at 6 pm EST at the Digital Experience, a press-only event in New York City at the Metropolitan Pavilion. The Librem 13 can be preordered starting today on Crowd Supply at crowdsupply.com/purism/librem-13/ The "earliest bird" price is $1,449.
This sleek 13.3" laptop has features never before seen in computing—hardware "privacy switches" to turn off the camera, microphone, WiFi, and Bluetooth, to prevent hackers, snoops, stalkers or data thieves from compromising your privacy.
Innovative slider toggle switches, placed near the Librem's hinge, ensure that the electrical circuits for Bluetooth, wireless, camera and microphone are physically severed. The hardware "kill switches" prevent digital adversaries from eavesdropping using the microphone or accessing the camera remotely. The switches also as sever the radio and networked connections, removing the possibility of remote access.
THE FIRST CONSUMER-FRIENDLY PRIVACY LAPTOP
The Librem is built chip-by-chip and line-by-line to respect privacy and protect security. Consumer friendly, it is private from the moment you turn it on — there are no additional software applications, downloads or accessories needed.
Unlike ordinary computers, with the Librem, there are no "backdoors" or "mystery code" in the hardware, kernel, operating system or software. These vulnerabilities, present in other computers, enable a hacker or intruder to steal data.
"With massive data breaches of users' private financial information happening almost daily, we cannot afford to trust our most personal data to ordinary computers anymore. This is why we created the Librem, the first truly private personal computer, to protect and respect users' rights to privacy, security and freedom," says Purism CEO Todd Weaver.
The Librem 13 is endorsed by notable security and privacy experts, including Jacob Appelbaum, who joined the company this week as a technical advisor. Appelbaum will be analyzing security threats, communicating trends, and championing needs for users. Appelbaum, who was a core developer of Tor, an anonymous browsing protocol, is an internationally-recognized privacy crusader.
THREATS THE LIBREM COULD PREVENT
The following examples of data theft and security breaches from the past year illustrate potential security threats Librem computers can prevent:
Corporate data exploitation: "Superfish" pre-installed man-in-the-middle malware, where all secure communications were intercepted, including user's bank login credentials.
Social media data theft: Over 2 million Facebook, Gmail, and Twitter accounts were intercepted from keylogger malware.
Spying and stalking: There have been numerous reports of stalkers remotely activating user's microphone, webcam, or recording VoIP services, such as Skype calls.
Backdoors: "Backdoors" (or proprietary code for which no security experts can verify the source code) are built into competitor's software and operating systems.
Data-mining: Third-party trackers and ad trackers gather personal information about users' browsing habits, often selling the information.
Ransomware: Malware such as CryptoLocker and CryptoWall encrypt the users' drives, forcing them to pay for a decryption key to retrieve their data.
Antivirus applications do not prevent these threats. While these examples are recent, there may be more threats in the future that could be prevented using a Librem private computer.
SECURE HARDWARE WITH "PRIVACY SWITCHES"
Hardware switches, cleverly located on the Librem 13 laptop's hinge cover, enable a user to completely turn off the camera, microphone, Bluetooth, and wireless ensuring total privacy.
On ordinary computers, these features are turned off with software. Therefore, an adversary can remotely turn on these software features enabling remote access to a users' microphone and camera. On the Librem 13, however, the user simply toggles one or both of the hardware "kill switches," severing the electrical circuit, rendering the laptop truly off the grid.
Highlights include:
Ultra-thin aluminum case with stylish dark anodized finish
Intel 5th Generation CPU
Up to 16GB of Memory
Matte screen display
Large multitouch trackpad
Sturdy reinforced metal hinge
Hardware "Privacy Switches" to turn off camera, microphone, wireless, and Bluetooth
Wired networking, with a pop-down RJ45 network jack
"Purism Key" for one touch search of all documents
PURISM'S CUSTOM OPERATING SYSTEM, PureOS, PROVIDES SECURE SOFTWARE
Purism's own PureOS is a secure, consumer-friendly GNU/Linux-based operating system built using entirely free/Libre and open source software. PureOS ships with hundreds of free software applications, all respecting users' rights to privacy, security, and freedom.
PureOS also pre-installs LibreOffice, a Free/Libre and Open Source (FLOSS) office suite, including spreadsheet, word processor, and drawing programs. These programs are file format compatible with Microsoft Office, ensuring users will work productively with office files from Microsoft Word, Excel, and Powerpoint, as well as Adobe PDF files.
PureBrowser is provided within PureOS. A completely secure and private web browser, based on the Firefox browser, it includes the private Tor browser.
NO "MYSTERY CODE"
The Librem 13 ships without "mystery code" or proprietary software of any kind, offering users complete transparency into the source code and control over all software.
All other conventional computers today ship with proprietary software pre-installed. This "mystery code" creates a vulnerability that adversaries, data thieves and criminals can exploit to access your data.
SPECIFICATIONS
For complete software and hardware specifications for the Librem 13, visit the Purism products page.
PRICE AND AVAILABILITY
The Librem 13 can be pre-ordered on https://www.crowdsupply.com/purism/librem-13/ starting at $1649. The optional hardware kill switch feature is an additional $89. The computer will ship to backers in September 2015.
The first Librem 15 unit, assembled at Purism's facility in South San Francisco, CA, was shipped to early backers on June 5, 2015, the same week as bulk data collection programs—already having been declared illegal by Federal district courts—were disavowed by the US Congress. The Librem 15 rev2 will begin shipping in July 2015.
Launched in December 2014, the Librem 15 computer was endorsed by Linux and Open Source press, as well as privacy experts, raising $470,000 and exceeded the funding goal on CrowdSupply, an open source crowd funding site.
About Purism
Purism follows a strict belief in users' rights to privacy, security, and freedom. We believe users should have access to the highest quality computers without compromising these beliefs.
The founder and CEO of Purism, Todd Weaver, created Purism to combine the philosophies of the free/libre and open source software movement with the hardware manufacturing process. Purism is devoted to providing the highest quality hardware available, ensuring the rights of security, privacy, and freedom for all users.
Purism is based in San Francisco and its products are assembled locally in the United States from components sourced internationally. Privately held and privately funded, Purism has raised $470,000 to date, solely with crowd funding.