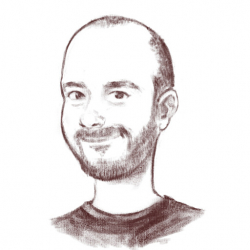 Latest posts by François Téchené (see all)
Matrix integration within the Chats app is progressing and this post is detailing the development progress since the last one.
This update is not so much about new features but more about bug fixes and great improvements that make Chats slowly becoming an everyday "1 to 1" and "small groups" messaging app for both SMS/MMS and the more private end to end encrypted IP conversations.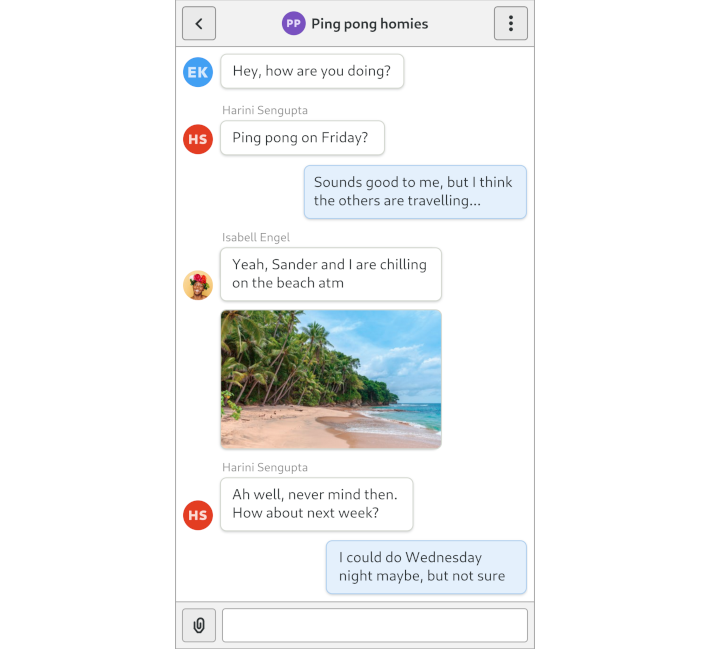 Fixed Matrix Session Being Reset
Until now, one of the main issues that prevented me from using Chats for everyday Matrix conversations with my friends and family was the fact that after rebooting the phone, my session would constantly be re-created, along with a new session ID that made me have to re-verify the session from another device over and over again. This is now fixed, since v0.7.0 and after weeks of using it, my phone is still using the same session ID.
Fixed Messages Duplication
Another annoying issue that was affecting both SMS/MMS and IP messaging was the duplication of messages in the conversation. A full restart of Chats by rebooting the phone would restore the conversation with no duplicated messages. This has also been fixed in v0.7.0.
Fixed Notifications
There was a regression where Chats notifications where not being displayed by the system anymore. This has also been fixed, which makes Chats the only Matrix app on my Librem 5 that notifies me about new messages even when the app is closed. That is a very convenient and a must have feature for my everyday use.
Offline Backlog
A nice improvement is also the caching of the conversations' backlog that makes it possible to read previous messages even when the application is offline and even when the phone reboots without an internet connection.
Coming Next…
With this release, we have been working hard to fix all the encryption related issues that we could find, so even if it is not full featured yet, Chats is already a secure and convenient app for everyone to start using now.
Next steps will be about :
Improving file sharing support (work in progress)
Support for room creation and invitation
GNOME Contacts integration with support for merging 1:1 SMS/Matrix/XMPP conversations from the same contact
Better Librem One integration through GNOME Online Accounts
And more…
Feel free to send us your feedback on the current release and stay tuned for the next update!
Purism Products and Availability Chart
The current product and shipping chart of Purism Librem products, updated on September 19th, 2023