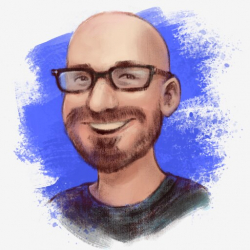 Founder and CEO
PGP Fingerprint: B8CA ACEA D949 30F1 23C4 642C 23CF 2E3D 2545 14F7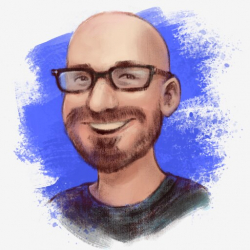 Latest posts by Todd Weaver (see all)
Thank you to all the backers of the Librem 13 campaign (and the Librem 15 rev2 growth), it is so exciting to see the support! It is this support from the community that makes it worth the effort to keep pushing against the status quo. We will continue to push the message that users' rights must be respected in everything we do.
Even though we took the gamble to place the Librem 13 order early in the campaign, the Librem 13 motherboard shipment hit a minor delay. It is estimated that delay is about one week, so we are adjusting the calendar below to reflect that.
The Librem 15 rev2 fabrication hit a snag with the hardware kill switch solder pad on the motherboard (the pads were joining the circuit), we are waiting to hear exactly how long that delay will be, however expect it to be less than 2 weeks, we are adjusting to the worst-case until we hear otherwise. The Librem 13 did not have this issue, since it has different circuitry, so is progressing forward.
We have pulled most of the coreboot development team and put it into the very excited testing of our theory on unlocking the Intel Management Engine (ME), which we hope to have some news on within the next week. We have hardware in-hand that has an unlocked CPU, we are wanting to verify we can both prove other hardware will not work with an unlocked ME, but ours will. This would be very exciting if we CAN run an unlocked ME, as our theory suggests! (We will announce our findings if it works, or not, as soon as we finish testing).
Depending on where your orders are in the queue, you will get the option via email, to have your Librem laptop ship with the known issues below (and do software updates to pick up the fixes later), or wait until they're resolved and receive your Librem laptop then.
PureOS will be releasing a major version increase to PureOS 2.0 prior to hardware shipment, it will be forked direct from Debian. We will then submit PureOS 2.0 to FSF to see if it meets their endorsement criteria, and work through an areas if it does not.
Dates:
August 15 & 17th – "green light" fabrication
August 20th – Todd on-site @ fabrication in Shenzhen
week 1 fabrication
week 2 fabrication
week 3 fabrication
week 4 fabrication
delay of shipment and solder pads
September 22nd – Librem 13 motherboard shipment
September 28th – Librem 13 assembly
October 5th – Ship Librem 13
October 6th – Librem 15 rev2 motherboard shipment
October 12th – Librem 15 rev2 assembly
October 19th – Librem 15 rev2 shipment
Known Issues:
Trackpad Driver
Current: ps/2 mouse capabilities
Future: multitouch
ETA: ~October
Where: Kernel Level Driver
Source for Updates: Blog, Git (soon)
2 devs
Unlocking the ME
Current: ~85%
Future: 100%
ETA: ~September
Where: BIOS
Source for Updates: Blog, Coreboot Blog
2 devs
Coreboot BIOS
Current: ~25%
Future: 100%
ETA: ~October
Where: BIOS
Source for Updates: Blog, Coreboot Blog, Git (soon)
3 devs
Hardware Kill Switches
Current: Webcam/Mic & NGFF (Wireless)
Future: DONE
ETA: September 11
Where: Hardware
Source for Updates: Blog
3 devs
Bluetooth (via daughter card)
Current: ~0%
Future: 100%
ETA: ~February 2016
Where: Kernel Level Driver
Source for Updates: Blog
Note: This is for a free software kernel driver, not the binary blob
0 devs (If you're interested in helping we can use it!)
Thank you!
Todd Weaver & Purism Team
todd@puri.sm