Latest posts by David Hamner (see all)
With the Lapdock kit, you can turn your Librem 5 or Librem 5 USA into a PureOS laptop. While your Librem 5 is fully able to run desktop apps on its own, once attached to the Lapdock, you can take advantage of the extra screen space, battery power, and extra ports.
Lapdock Benefits
The Lapdock offers a USB-C with an adapter to a full-sized USB, allowing you to attach just about any USB device to your Librem 5.

You also get an extra Micro USB slot and a headphone jack.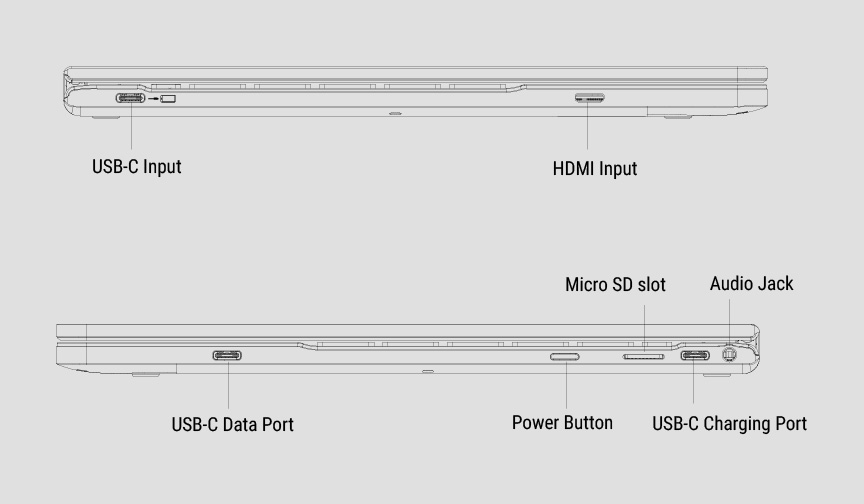 The Lapdock also ships with a large internal battery, keeping your Librem 5 topped off while in use.
Setting Up the Lapdock
Once you receive your Lapdock kit, you'll need to attach the mount to your phone and Lapdock.
First, stick the circular coin-shaped part to the back of your Librem 5 phone.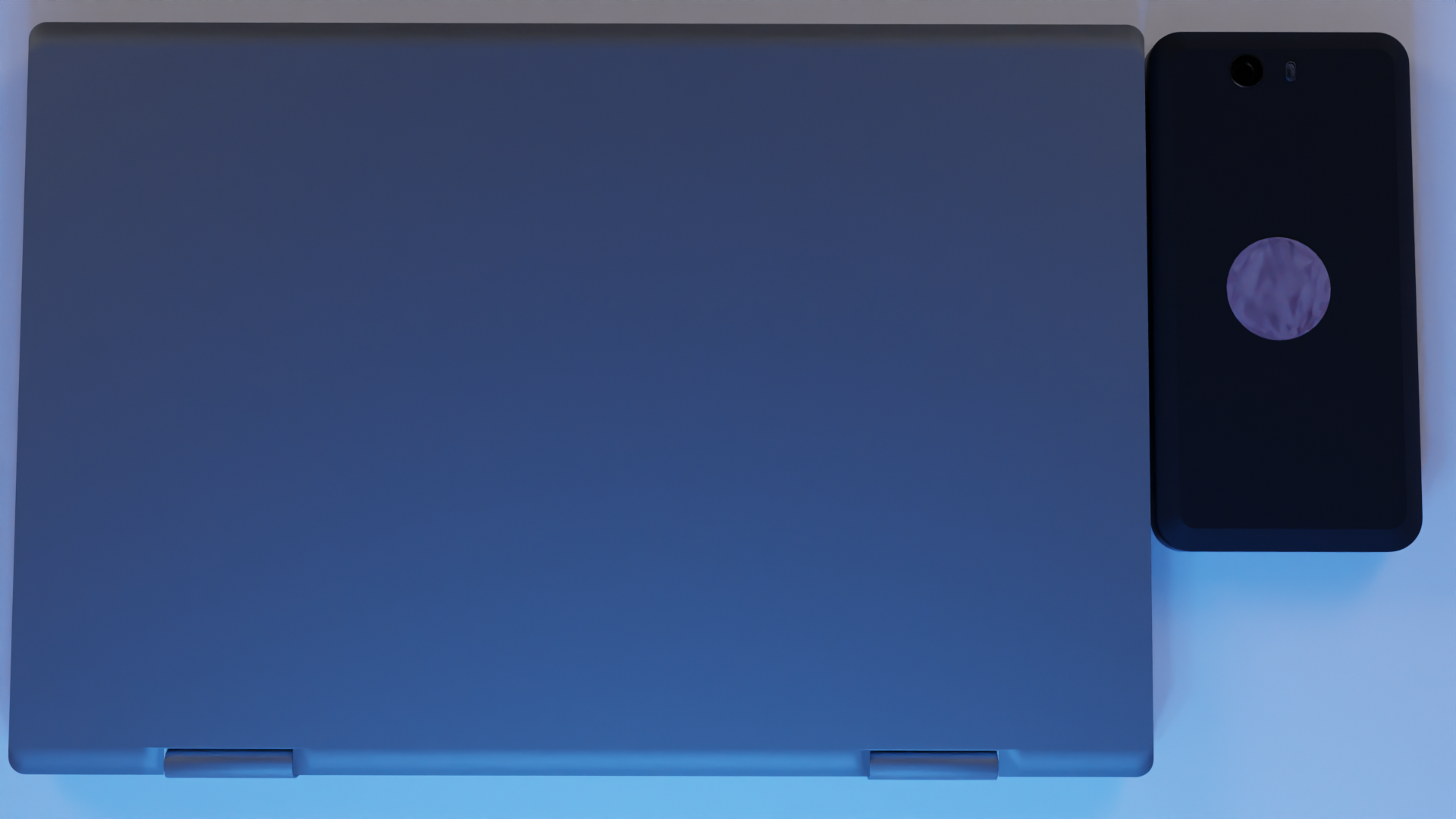 Next, line up your mount over your Lapdock and Librem 5 phone.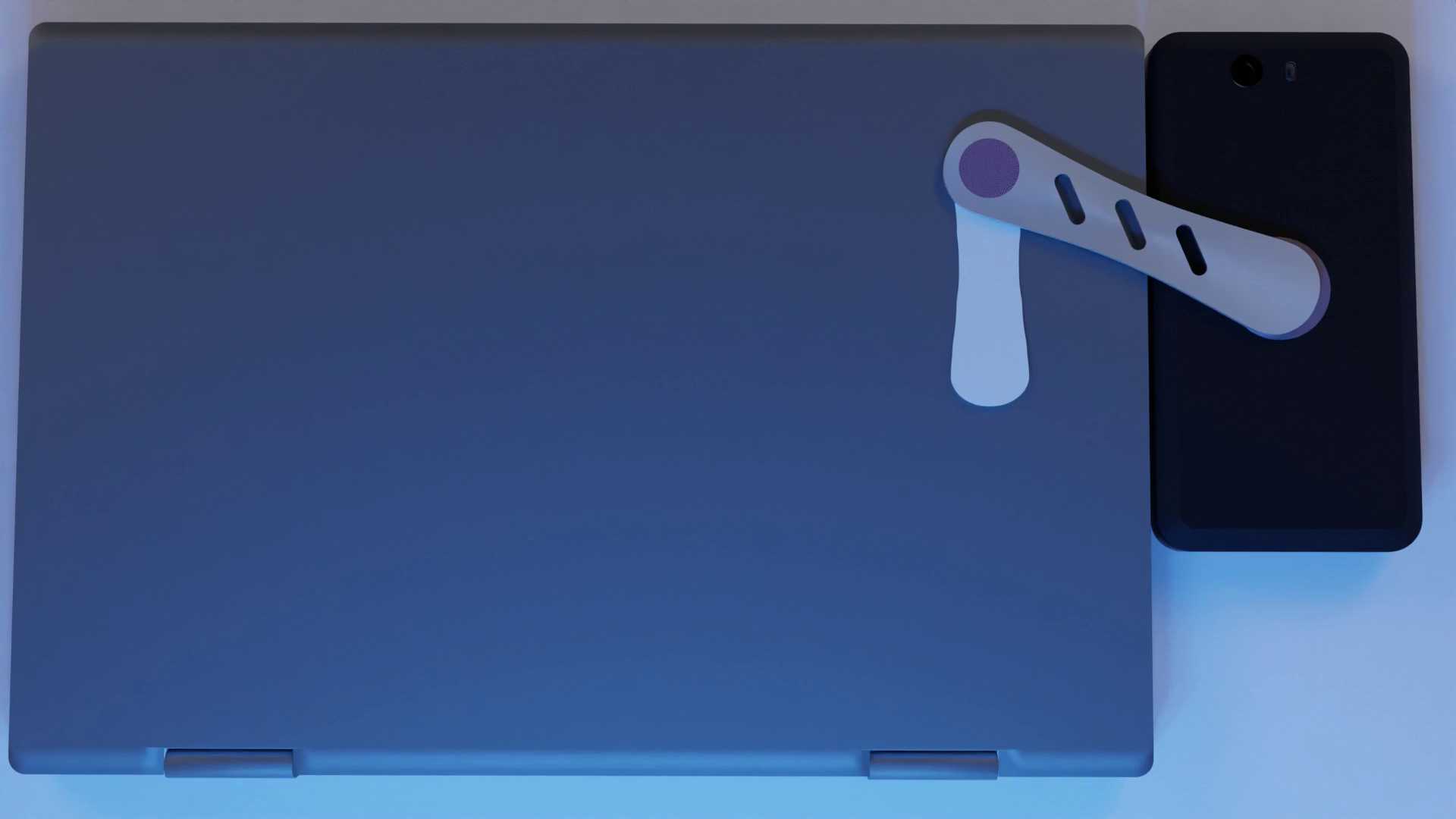 Keep in mind the higher up on the frame you install, the better it will be able to flip into tablet mode, but it will be less balanced while used like a laptop.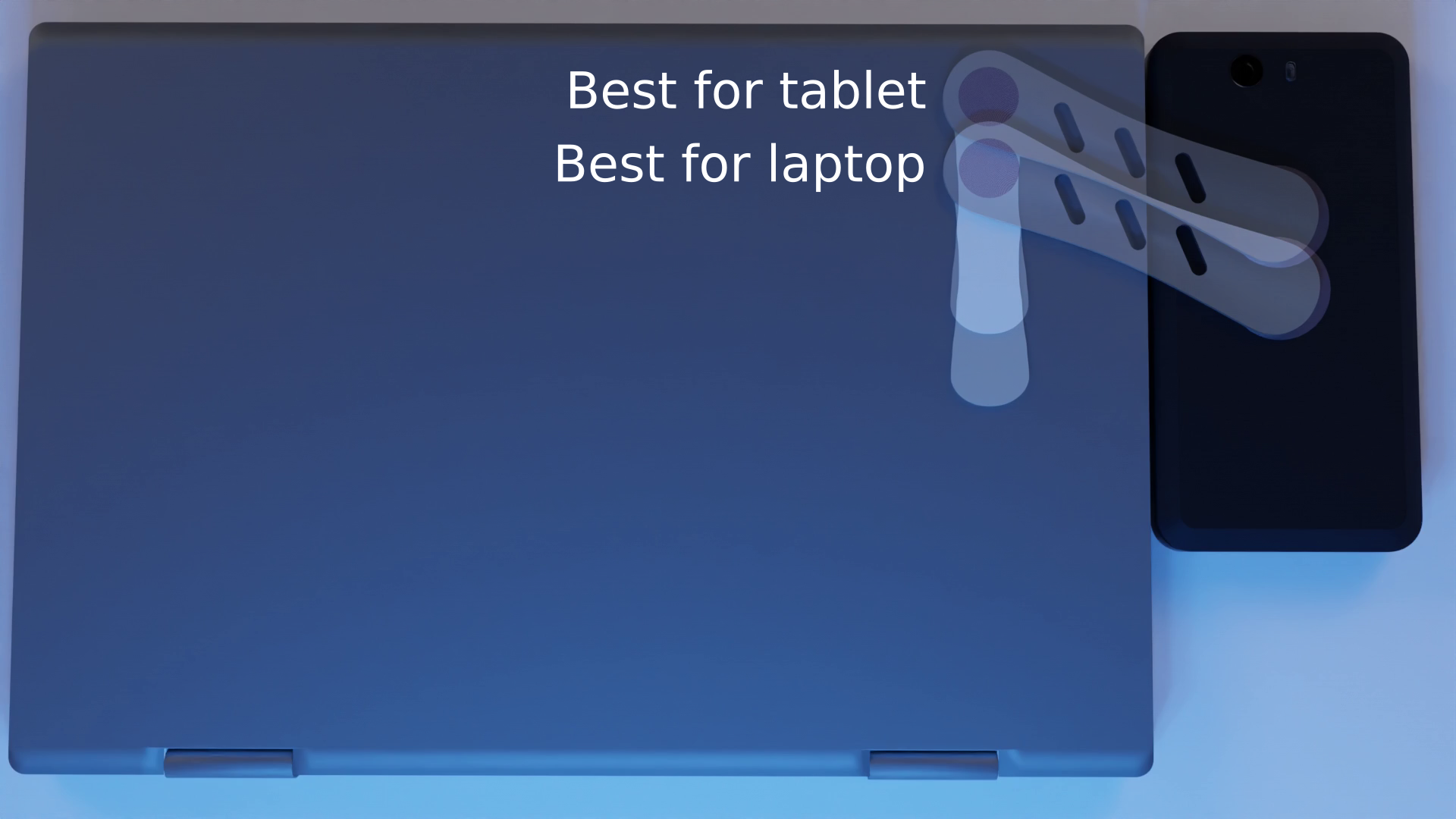 If you plan to use tablet form factor the most, Installing higher is better; if you plan to use laptop mode, lower offers good balance and still works well as a tablet.
Using the Lapdock
Once you're ready to use your Lapdock, press the power button to wake up the docking device. You'll be able to edit the Lapdock settings by swiping with two fingers where indicated.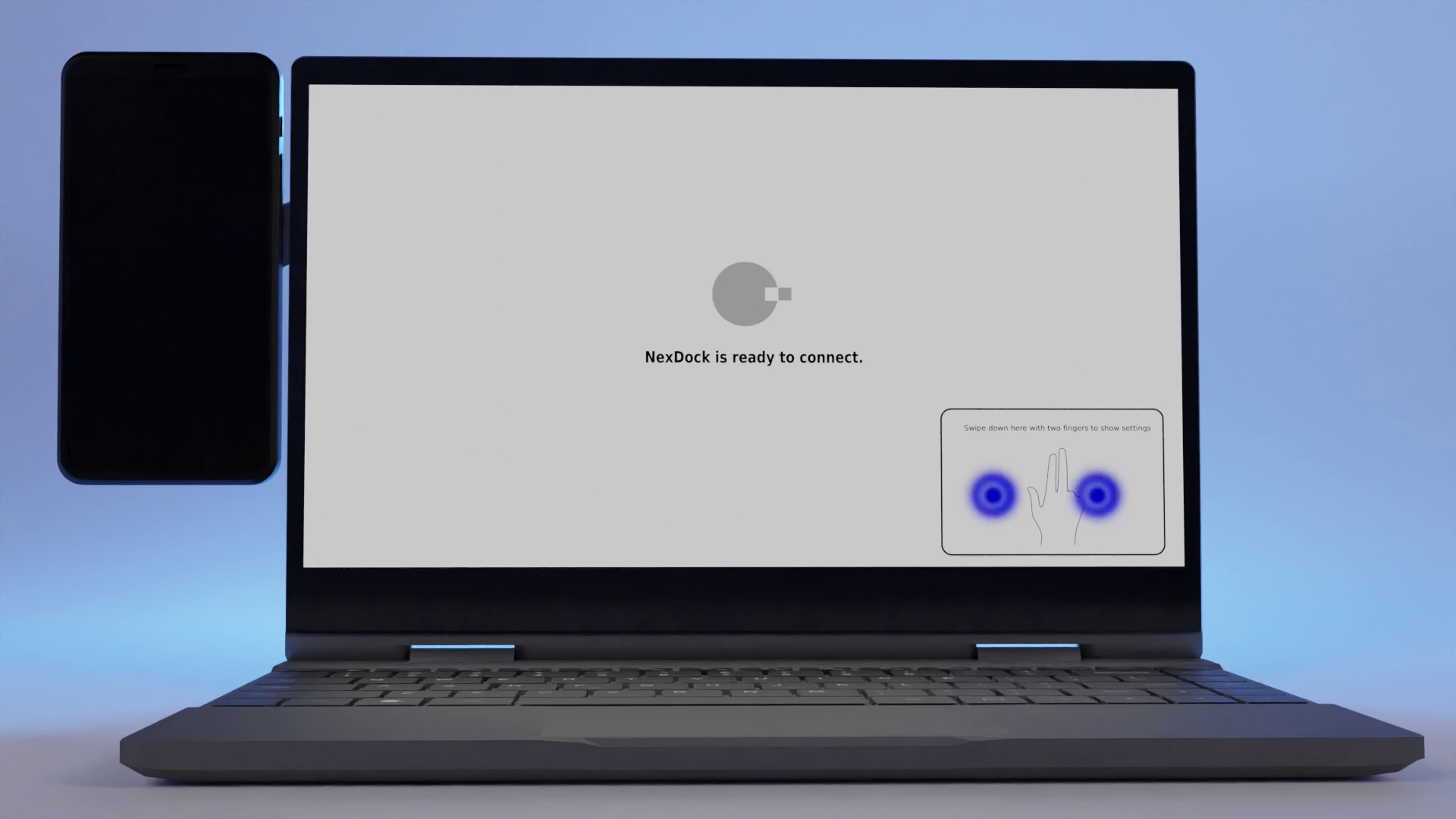 Here, you can adjust volume and brightness and check the Lapdock power level.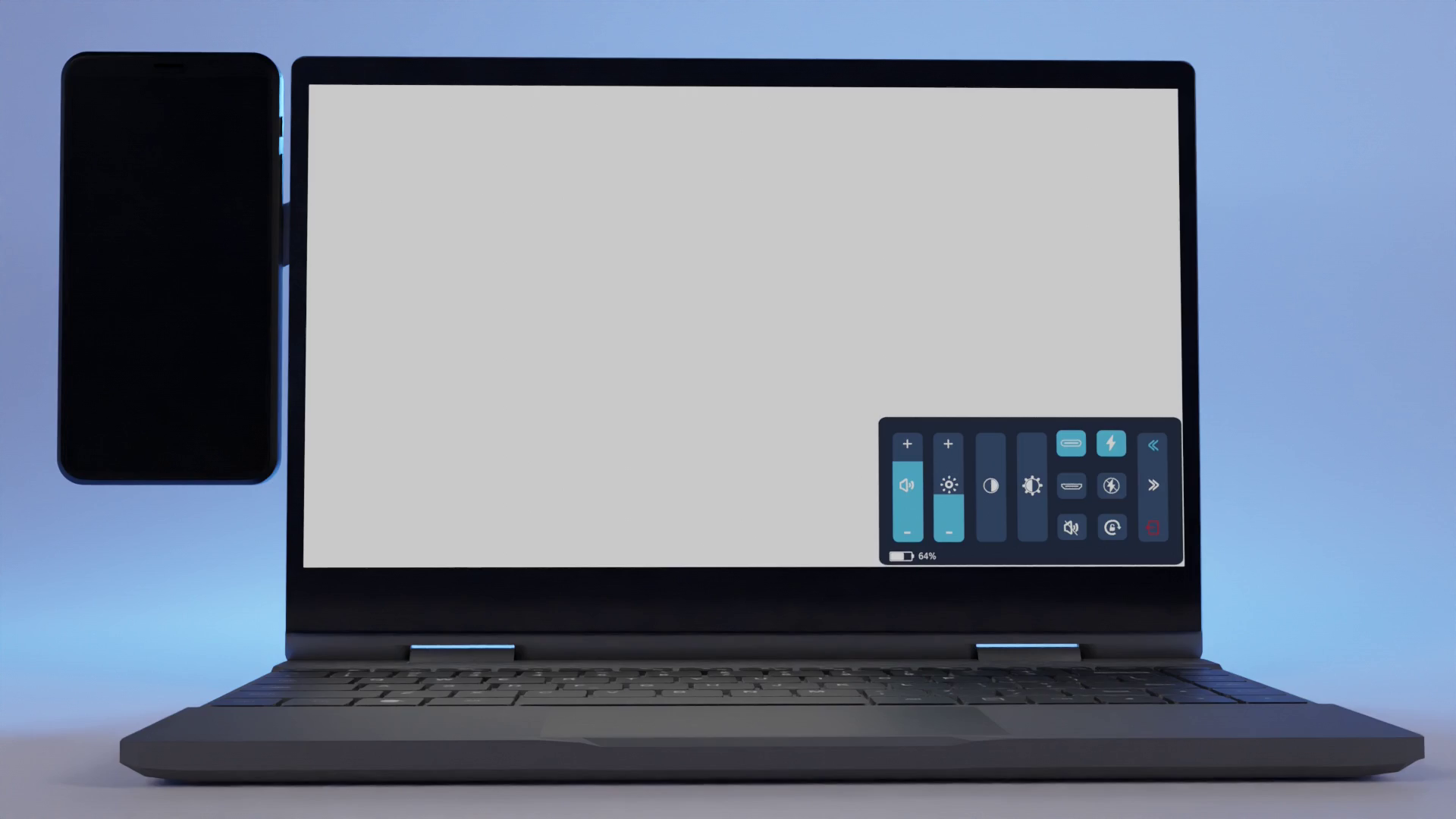 With the dock powered on, plug in your phone and attach it to your mount.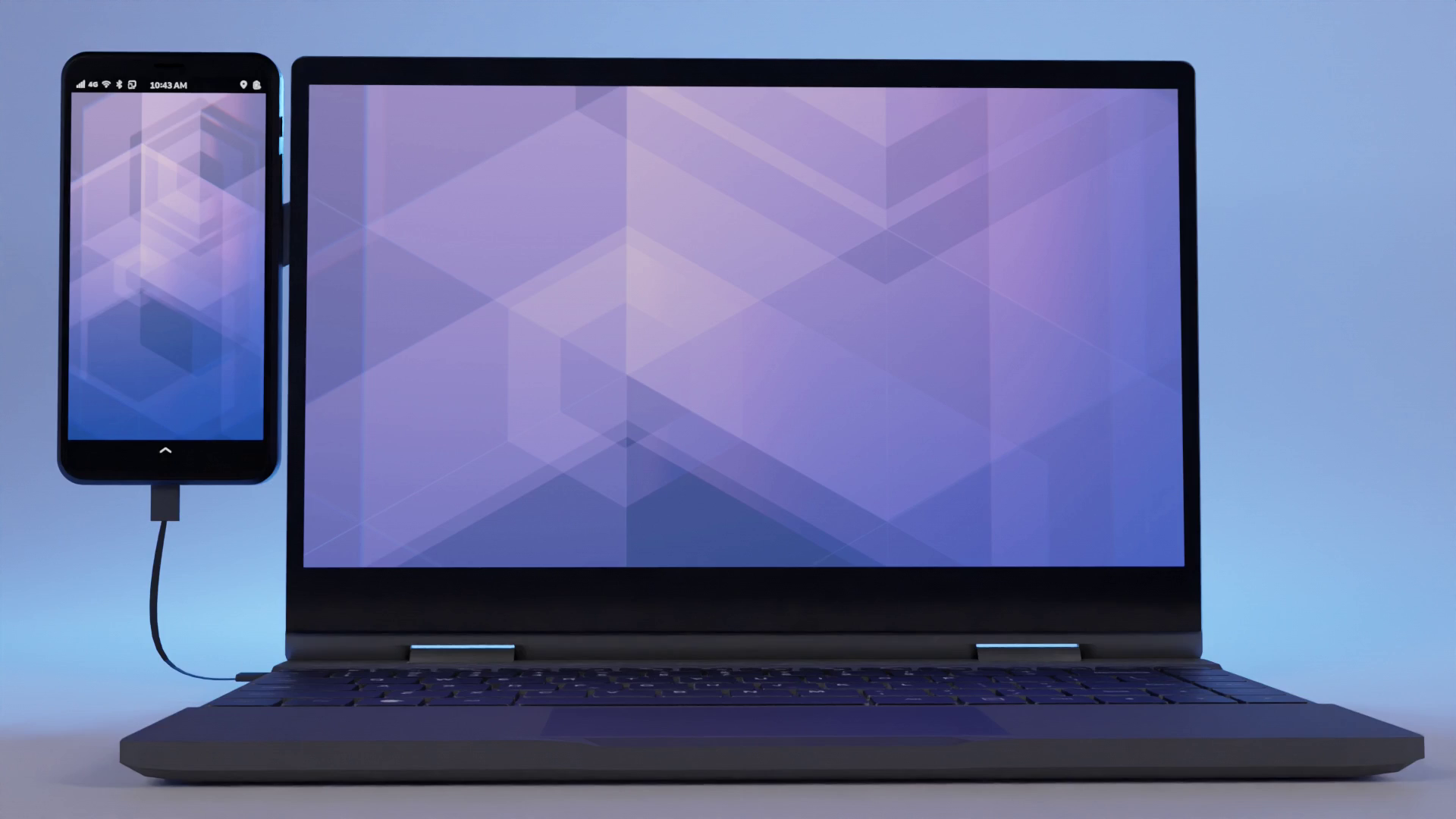 To use both the onboard touch screen and Lapdock touch screen, open Mobile Settings, select convergence, and enable Map built-in touch screen.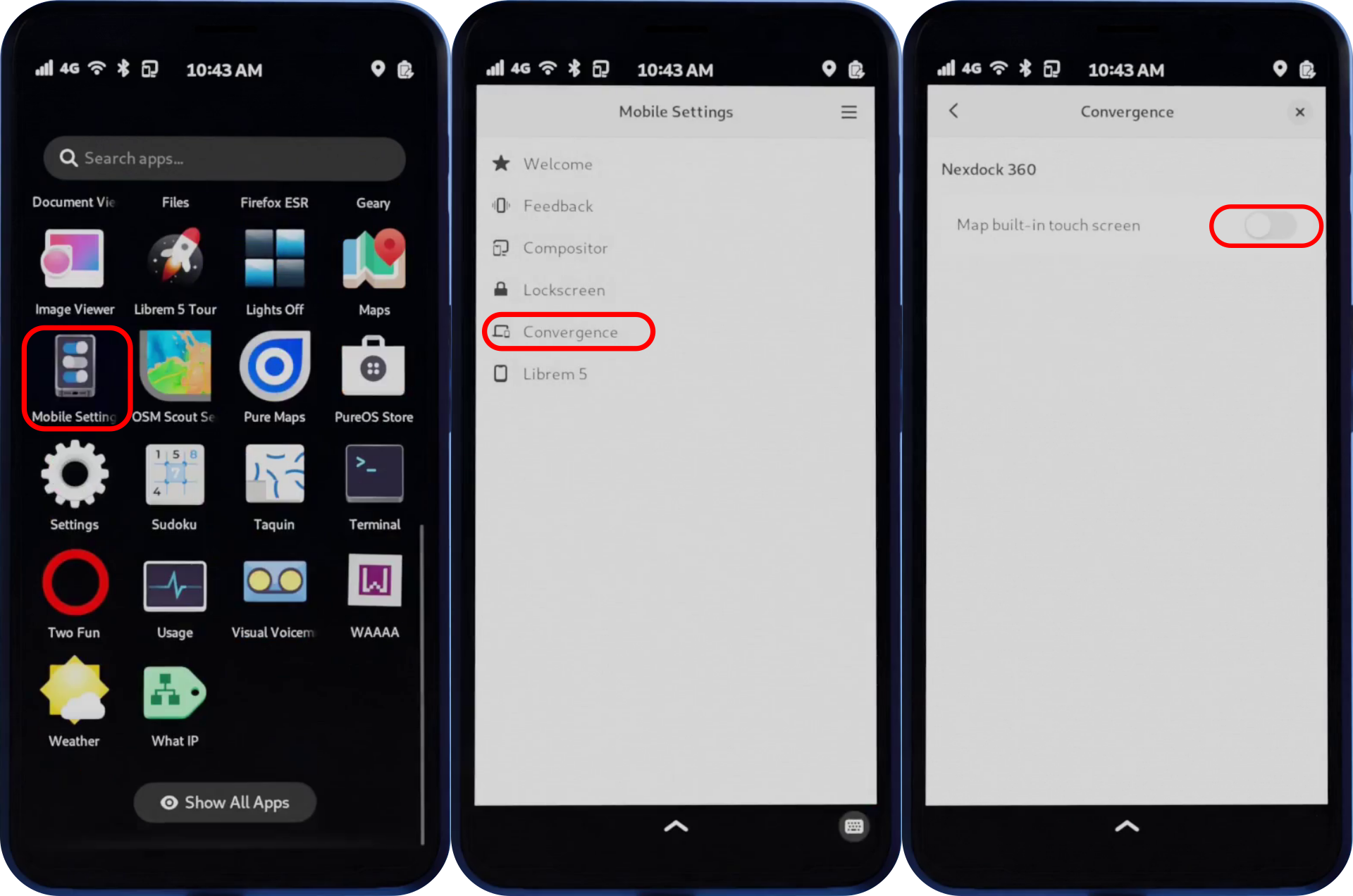 While holding the function key (Fn), you can disable or enable the mouse pad, quickly check the Lapdock battery, and adjust the onboard speakers, brightness, and keyboard backlight. You can also control media playback and snap a quick screenshot.

With the Lapdock attached, adaptable apps will expand to utilize the screen. For example, the file browser works on a small screen, but advanced file management becomes a breeze with a mouse and keyboard. To right-click, simply press the right side of the keypad or tap with two fingers.

Unadapted apps can be a challenge to run on the go. You can use mobile settings to force apps to resize.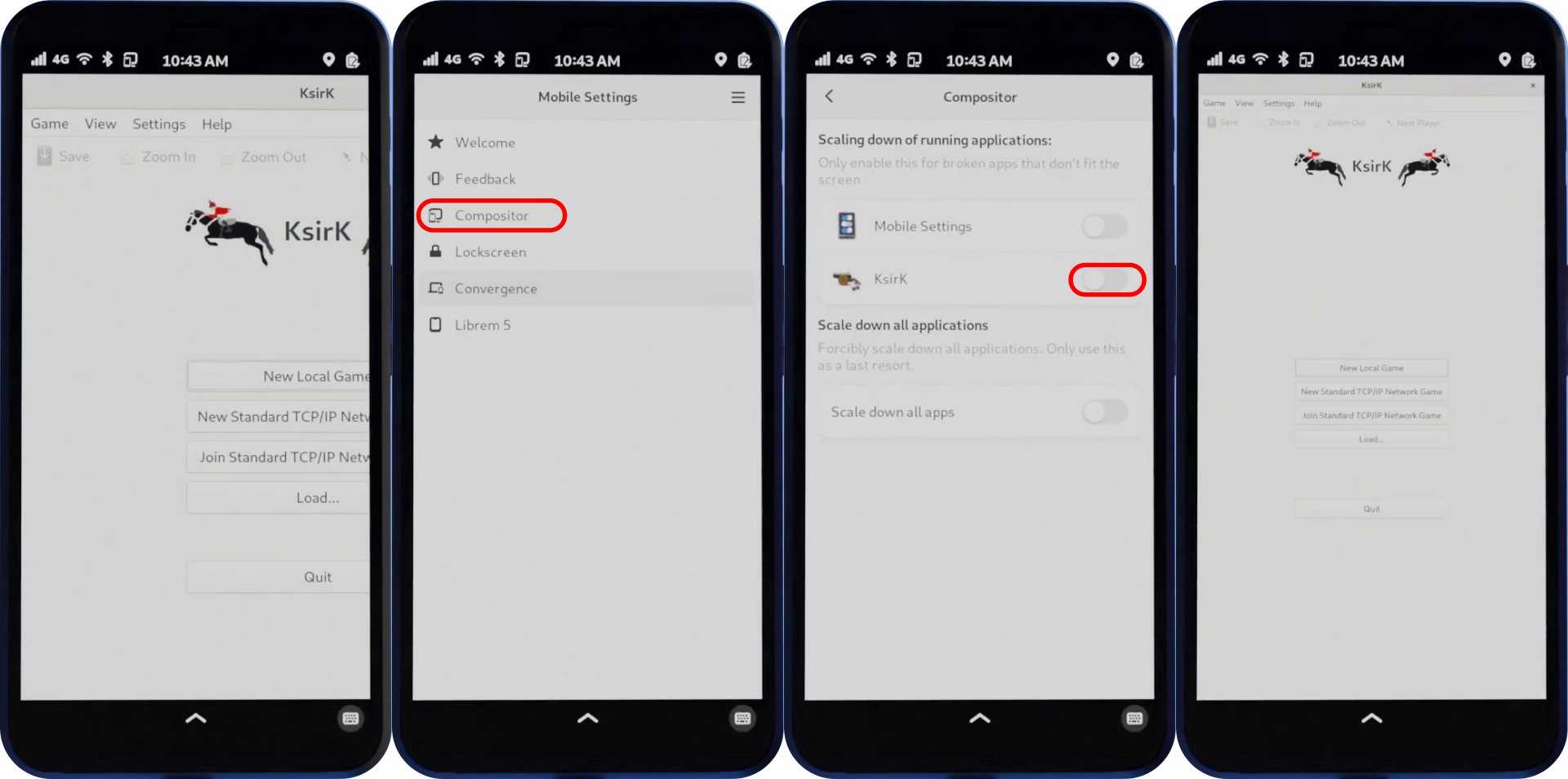 But using a Lapdock makes apps built for a desktop feel at home.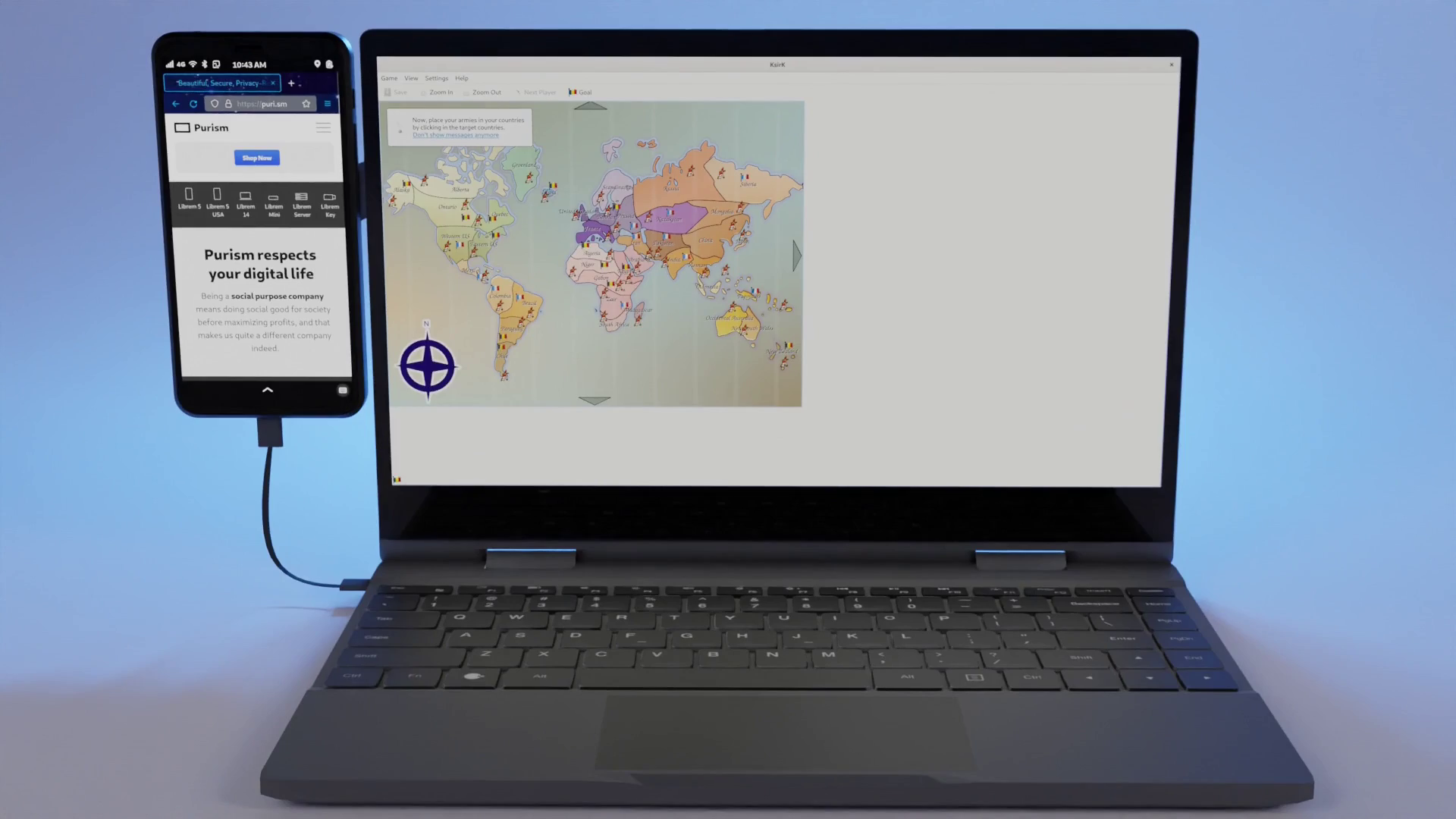 Multi-taskers can run lots of apps on the Librem 5, but with a Lapdock, you can organize them side by side by pressing Super + left or right.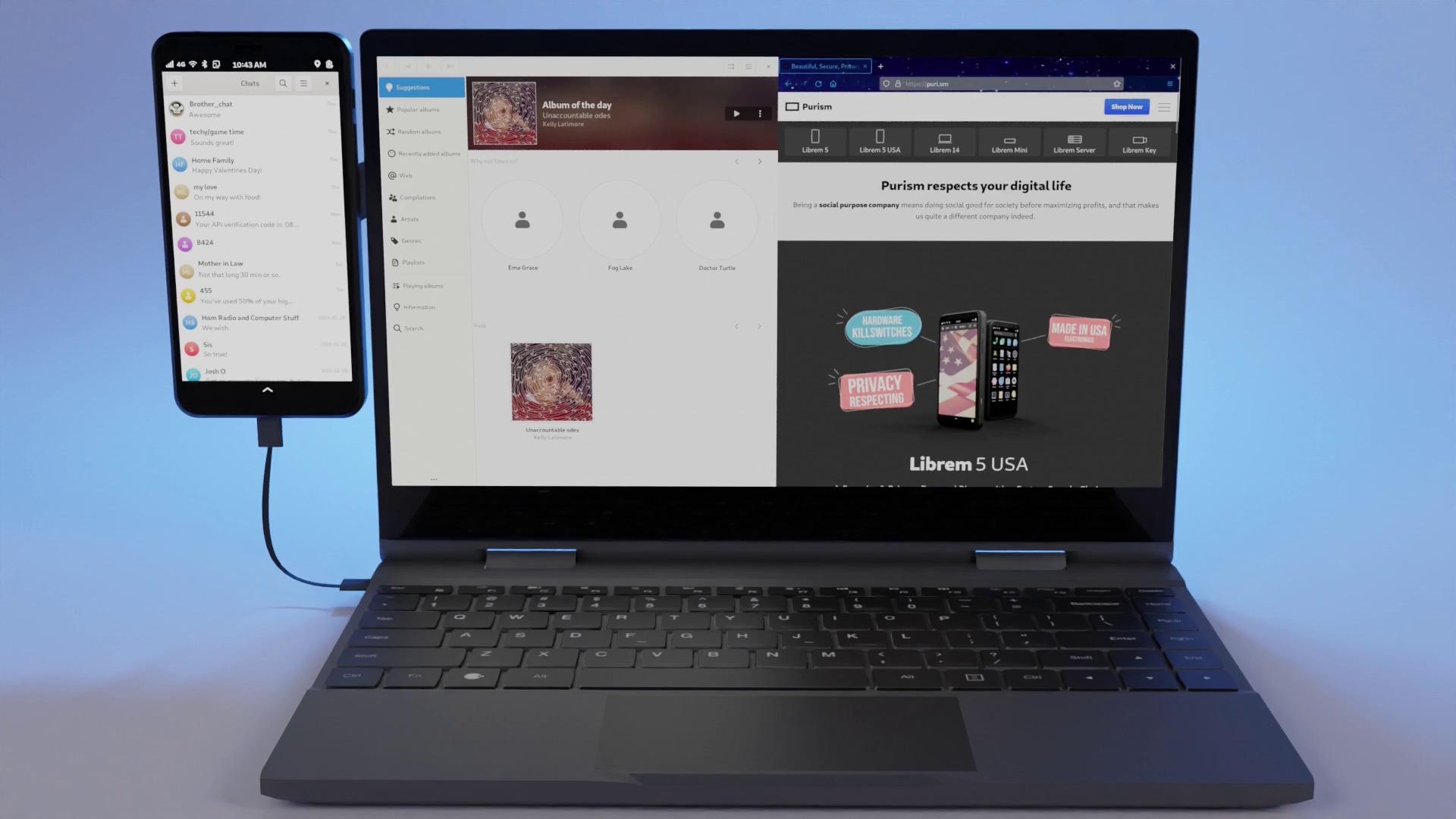 To make a window full-screen Press Super + Up.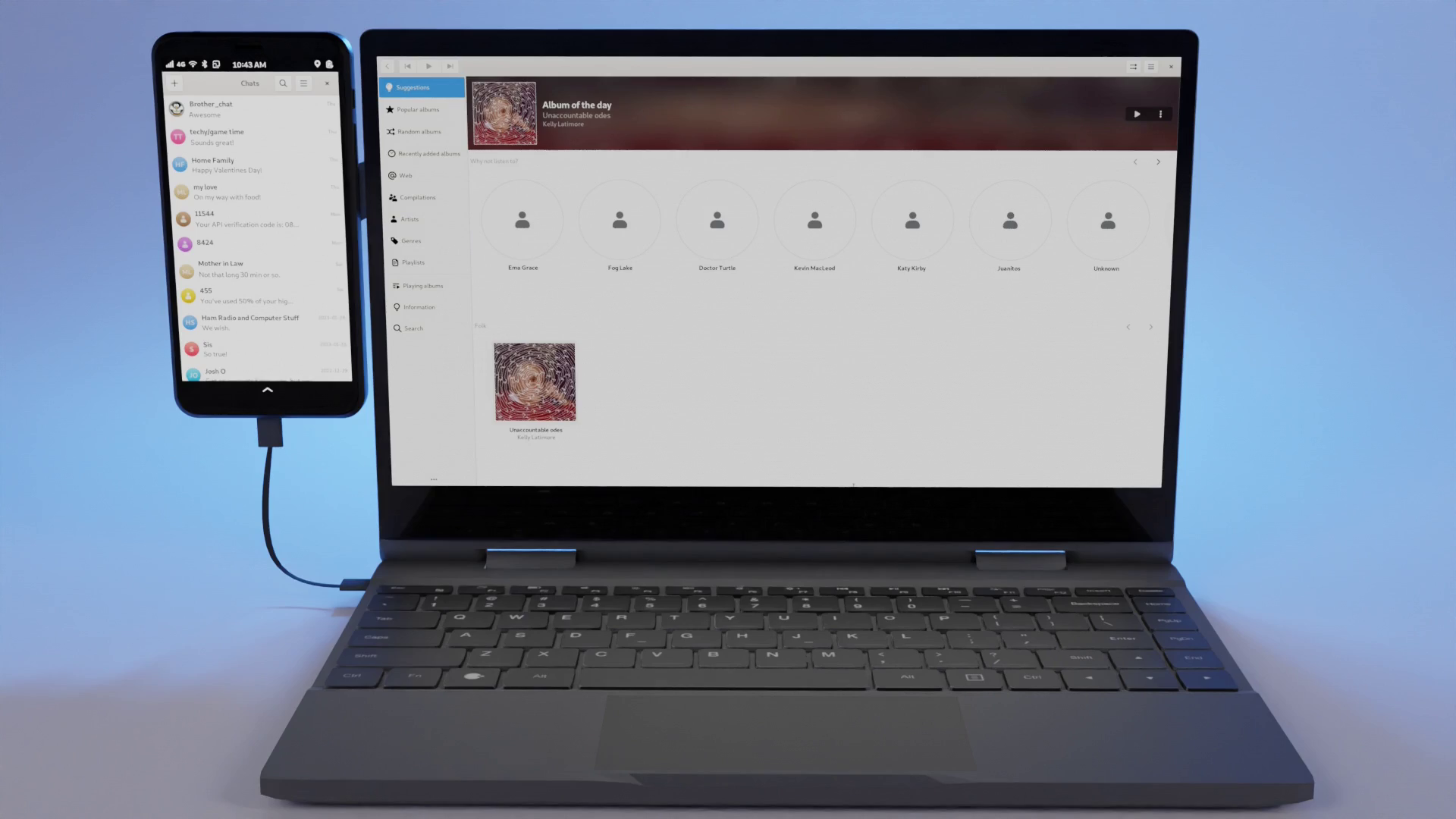 And to swap which screen an app runs on, press shift-Super-left/right.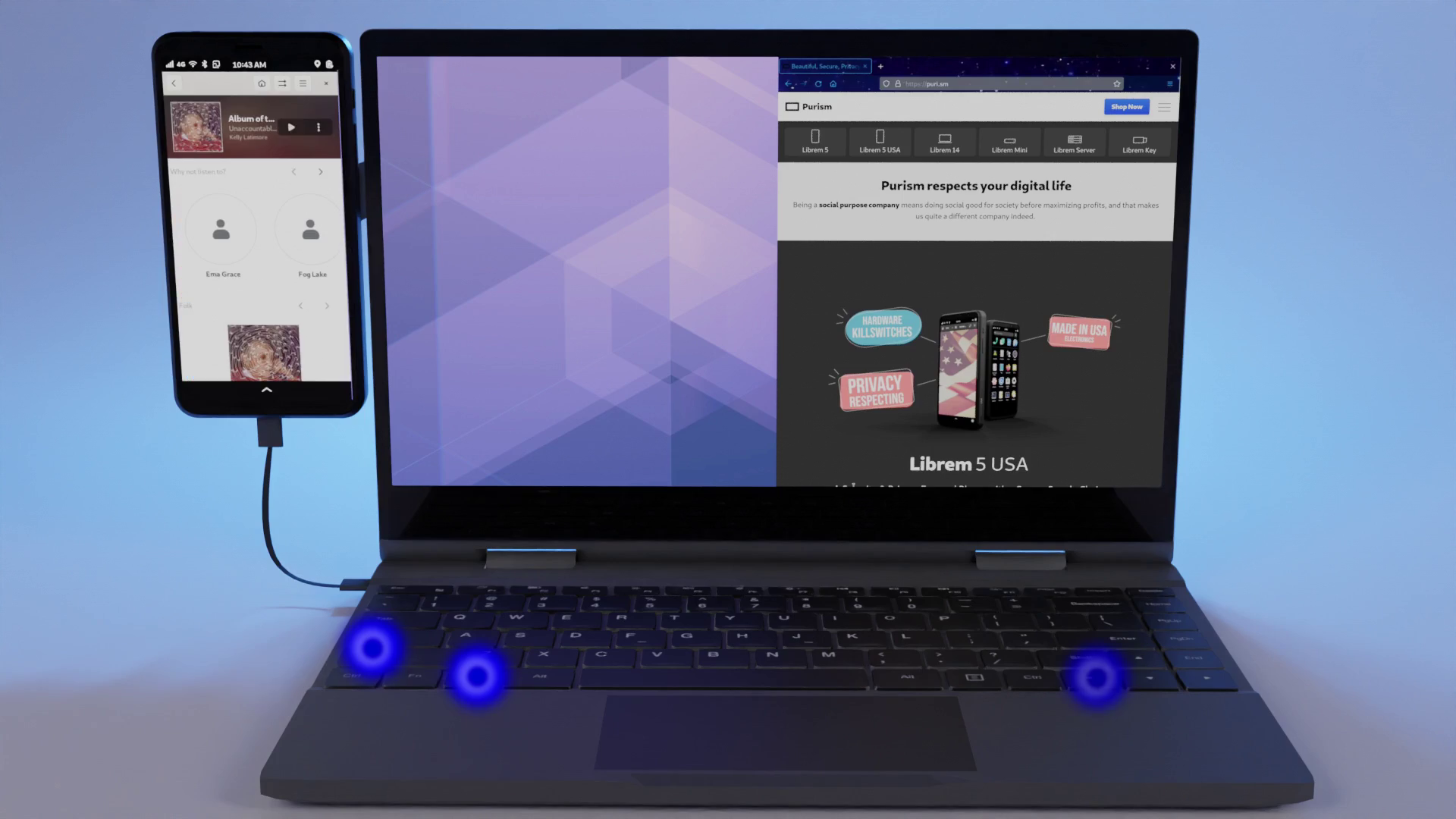 Get the most out of your mobile computer phone, by turning it into a laptop when you need to.
Purism Products and Availability Chart
The current product and shipping chart of Purism Librem products, updated on September 19th, 2023