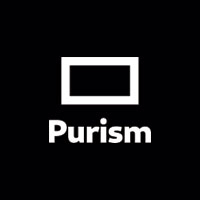 Beautiful, Secure, Privacy-Respecting Laptops & Phones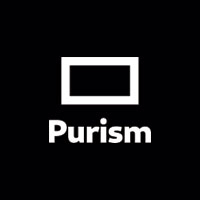 Latest posts by Purism (see all)
Purism Raises $1 Million to Deliver KDE, GNOME Foundation and Matrix Endorsed Security Phone to Crowdfunding Backers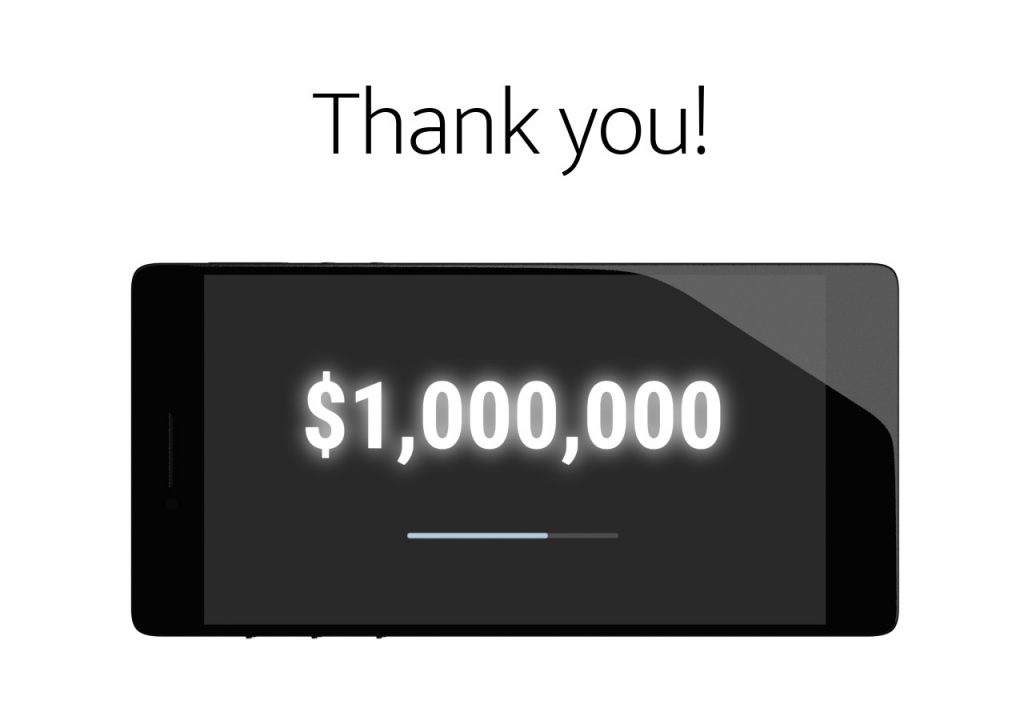 Support for Encrypted, Privacy Smartphone Librem 5 Reaches Two-Thirds Mark With 2.5 Weeks To Go
SAN FRANCISCO, Calif., October 4, 2017 — As overwhelming support continues to pour in from the people wanting to have an ethical mobile phone that avoids Google Android and Apple iOS, Purism, the manufacturer that builds high-quality, top of the range and freedom-respecting devices, earlier today surpassed the $1 million milestone in their current crowdfunding campaign which will allow the company to build the Librem 5: the first truly privacy and security focused smartphone that has been endorsed by Matrix.org, KDE and the GNOME Foundation.
Purism, no stranger to successful crowdfunding campaigns, has built and established a strong reputation from programmers, security experts, and people wanting to protect their digital life by delivering on their promise to manufacture and distribute high-end privacy and security focused laptops that are the most secure high-end current computing devices on the market today. Crowdfunded campaigns for the Librem 15 and Librem 13 laptops in 2015 both doubled their funding goals and was delivered to backers. Reception and demand for both laptops fueled Purism to manufacture more units which were made accessible for General Availability earlier this summer.
One of the more popular features from the Librem 15 and Librem 13 that will be included in the $599 Librem 5 is the hardware kill switches that allow users to turn on and off the camera, microphone, WiFi and Bluetooth at will.
Providing a new alternative outside of the iOS/Android OS duopoly, the Librem 5's isolation-based security-focused PureOS, upon shipment, in addition to the having the ability to integrate with both GNOME and Plasma Mobile, will offer basic communication services: phone, email, messaging, voice, camera, browsing, and will expand after shipment and over time to update with more free software applications, through shared collaboration with the developer community. Key to providing this in the Librem 5, Purism is partnering with open​ ​source​ ​communications​ ​project​ ​Matrix.org to enable end-to-end​ ​encrypted​, ​decentralized communication​ ​in​ the ​dialler​ ​and​ ​messaging​ ​app.
The crowdfunding campaign raised $100,000 in the first 100 hours and raised over $200,000 in each of the last three weeks, reaching $1 million in individual preorders, enterprise sales and community support with just under three weeks left to go.
News of the proposed phone has been met with enthusiasm and excitement for the hope of this new fully free/libre and open-source GNU/Linux phone hitting the market:
Librem 5, GNU/Linux-powered smartphone w/Privacy features – Lunduke Show
Why you should support the Librem 5 phone. (IT RUNS GNU/LINUX)
Purism's Librem 5 Phone – Count Me In 🙂
Matrix Live – Purism Librem 5 Special!
"Crossing $1 million in funding this early with the help of uniting many ethical communities and security-conscious parties has been really exciting," says Todd Weaver, Founder and CEO, Purism. "We are on our way to the $1.5m goal allowing us to deliver a phone that finally frees us from the shackles of the Android and iOS smartphone duopoly."
About Purism
Purism
is a
Social Purpose
Corporation devoted to bringing security, privacy,
software freedom
, and digital independence to everyone's personal computing experience. With operations based in San Francisco (California) and around the world, Purism manufactures
premium-quality laptops and phones
, creating beautiful and powerful devices meant to protect users' digital lives without requiring a compromise on ease of use. Purism designs and assembles its hardware by carefully selecting internationally sourced components to be privacy-respecting and fully Free-Software-compliant. Security and privacy-centric features come built-in with every product Purism makes, making security and privacy the simpler, logical choice for individuals and businesses.
---
Media Contact
Marie Williams,
Coderella / Purism +1 415-689-4029
pr@puri.sm
See also the Purism press room for additional tools and announcements.