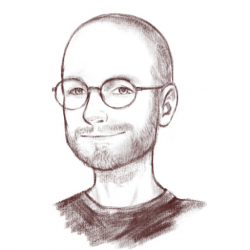 Latest posts by Guido Günther (see all)
Librem 5 May 2020 Software Development Update
This is another incarnation of the software development progress for the Librem 5. This time for May 2020 (weeks 19-22). Some items are covered in more detail in separate blog posts at https://puri.sm/news. The idea of this summary is so you can have a closer look at the coding and design side of things. It also shows how much we're standing on the shoulders of giants reusing existing software and how contributions are flowing back and forth between upstream and downstream projects. This quickly gets interesting since we're upstream for some projects (e.g. Calls, Phosh, Chatty) and downstream for others (e.g Debian, kernel, GNOME). So these reports are usually rather link heavy pointing to individual merge requests on https://source.puri.sm or to the upstream side (like e.g. GNOME's gitlab).
Adaptive Apps
This section features improvements on adaptive apps, GTK, and underlying GTK based widget libraries like libhandy:
Libhandy finally moved to GNOME infrastructure. Being used by many GNOME apps that's the right place. It also makes sure the GNOME release team can fix urgent issues so we don't block any GNOME releases: https://gitlab.gnome.org/GNOME/libhandy
gtk: Always show select-all in GtkEntry's touch popup. This makes text selection on mobile devices a bit simpler:
libhandy: Run continuous integration for PureOS too: libhandy!264
Alberto Fanjul Alonso made libhandy work with a recent version of Glade (everyone's favorite UI editor): libhandy!451
Make sure libhandy 0.0.x and upcoming 1.x packages are usable at the same time by picking a different Debian source package name: https://gitlab.gnome.org/GNOME/libhandy/-/merge_requests/478
Short and instant messaging
Chats (aka Chatty) handles SMS and instant messaging via XMPP. It has experimental support for various other formats via libpurple. Cleanups and bug fixes continued during May:
Lurch plugin
The lurch plugin is responsible for OMEMO encryption within libpurple:
Notify user when a message can't be decrypted instead of silently dropping it: lurch!5
Unbreak the build and run tests during the build: lurch!6
Phone Calls
Calls (the app handling phone calls) now shows notifications on missed calls and emits haptic feedback and saw a long list of translation updates (fa, sv, uk, it, ro, fr, pt_br, jp , thanks Danial Behzadi, Anders Jonsson, Yuri Chornoivan, Antonio Pandolfo, Daniel Șerbănescu, Valéry Febvre, Rafael Fontenelle and Scott Anecito) but there were other small improvements:
Compositor and Shell
This section highlights progress in Librem 5's GTK based graphical shell name Phosh and its wlroots based compositor Phoc:
Phosh
Blank the display on idle: phosh!300. This finally glues the wlr-output-power-management protocol and GNOME Settings daemon's power plugin together and can be seen in here.
Phosh now triggers more haptic feedback e.g. on button release and when selecting an activity from the overview
Phoc
On-Screen Keyboard
Gnome Control Center (Settings) / GNOME Settings daemon
Sadiq enhanced several panels upstream:
Feedbackd
Feedbackd is responsible for haptic, audio (and later) LED-based feedback:
Feedbackd now picks up the configured sound theme: feedbackd!18
Feedback is now ended/canceled when invoking lfb_uninit: feedbackd!19 This makes sure feedbacks are stopped when an app quits
Rasmus Thomsen fixed a compile race that could lead to build failures: feedbackd!15
Linux Kernel
The process of upstreaming our Linux kernel work progress is covered in a separate report. The current one is for Linux 5.7 so this is mostly about downstream improvements:
Linux 5.6 maintenance continued on this tree
Linux 5.7 work started during May
Sebastian made several kernel config adjustments to enable more hardware and tune for mobile:
In order to upstream the Librem5's device tree, relevant parts were separated from parts that need more work (e.g. due to lack of drivers upstream). This allowed for an initial version to be sent out:
We now only ship libc headers for the stable kernel version. This avoids confusion when developers look for what's current: linux-next!142
We started work on PureOS Byzantium based images by building a first set against Debian Bullseye (which is Byzantium's base):
Releases
These were the releases during May for projects we're upstream:
Lambda
If you made it down here and want to start contributing join us on matrix. We certainly welcome patches and issue comments on https://source.puri.sm. If you want to grab an issue and can't think of a particular problem, check the easy and help wanted tags in our GitLab instance. See you next month.
Discover the Librem 5
Purism believes building the Librem 5 is just one step on the road to launching a digital rights movement, where we—the-people stand up for our digital rights, where we place the control of your data and your family's data back where it belongs: in your own hands.