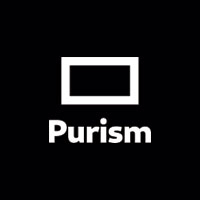 Beautiful, Secure, Privacy-Respecting Laptops & Phones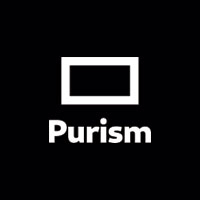 Latest posts by Purism (see all)
SAN FRANCISCO, October 3rd, 2016 — Purism is pleased to announce the addition of Nicole Færber to its previously announced Advisory Board. Together, the Advisory Board members bring their vision and decades of experience in cybersecurity, privacy protection, and digital freedom—to Purism's product development, as the company continues to create products that finally address privacy and digital rights by default, rights that 86% of computer users cite as a concern.
Nicole Færber is a veteran of the embedded and mobile Free and Open Source software ecosystem. At the turn of the millennium she founded an embedded software development and consulting company; she continues helping clients succeed to this day, be it with her team of experts at Kernel Concepts and ID3P or through her own independent consulting practice. She has worked extensively on the GPE Palmtop Environment for the Compaq iPaq, on the Nokia 770 and OpenMoko projects, dealing with the software, hardware, and logistics aspect of many mobile products. Nicole's knowledge of hardware suppliers, telecommunication and research companies, will prove highly valuable in advising Purism.
"I am delighted to see Purism dare to enter the mobile battlefield from an innovative angle, and will help them succeed with the wisdom and knowledge learned from previous attempts in the industry," said Færber. "Those who posess knowledge and control the flow of information wield immense power. Today, computers are simply the incarnation of knowledge. For the good of society as a whole, we must defend freedom in our computing and telecommunication systems to prevent centralization of information and power."
"Our products, beliefs, and innovations are helping people protect their digital life by default," said Todd Weaver. "This board will help us innovate even faster and fuel our immediate growth with collective thought leadership and passion."
About Purism
Purism
is a
Social Purpose
Corporation devoted to bringing security, privacy,
software freedom
, and digital independence to everyone's personal computing experience. With operations based in San Francisco (California) and around the world, Purism manufactures
premium-quality laptops and phones
, creating beautiful and powerful devices meant to protect users' digital lives without requiring a compromise on ease of use. Purism designs and assembles its hardware by carefully selecting internationally sourced components to be privacy-respecting and fully Free-Software-compliant. Security and privacy-centric features come built-in with every product Purism makes, making security and privacy the simpler, logical choice for individuals and businesses.
---
Media Contact
Marie Williams,
Coderella / Purism +1 415-689-4029
pr@puri.sm
See also the Purism press room for additional tools and announcements.