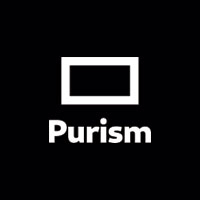 Beautiful, Secure, Privacy-Respecting Laptops & Phones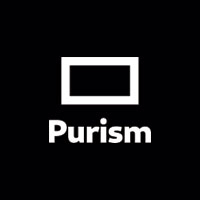 Latest posts by Purism (see all)
SAN FRANCISCO, August 30, 2016 — Purism is pleased to announce the creation of its Advisory Board, comprised of top-tier experts from the Free Software community: Kyle Rankin, Matthew Garrett, Aaron Grattafiori, and Stefano Zacchiroli. Together, they bring their vision—with decades of experience in cybersecurity, privacy protection, and digital freedom—to Purism's product development, as the company continues to create products that finally address privacy and digital rights by default, rights that 86% of computer users cite as a concern.

"We are honored to partner with these industry experts I respect and have learned so much from," said Purism CEO, Todd Weaver. "I look forward to their guidance during our tremendous growth, deepening our industry partnerships, launching new products and services, expanding into new markets, and addressing new customer needs."
Kyle Rankin will chair the board and advise Purism in secure defaults, best practices in user security tools, privacy tools, and software choices that respect freedom. Kyle is a hardcore sysadmin and prolific author on security, privacy, GNU/Linux, free/libre and open source software, and speaks regularly on these matters.
"I've been following Purism since the beginning of their Librem 15 campaign and reviewed both it and the Librem 13 prototypes early on. I was so impressed with the Librem 13 prototype that I placed one of the first orders, and have been using it as my primary laptop ever since. I am very excited to help Purism challenge the existing hardware market with products that put user privacy, security, and freedom first," said Rankin.
Matthew Garrett is advising Purism on threats to security and privacy, and on best practices to solve them with Free Software. Matthew is a technologist, programmer, Free Software activist, and is known for his major contributions to Linux, GNOME, Debian, Ubuntu, and Red Hat's product lines. He is a board member of the Free Software Foundation (FSF), and a recipient of the Free Software Award from the FSF for his work on Secure Boot, UEFI, and the Linux kernel.
"Privacy, security and freedom require hardware that's entirely under the owner's control. I am honoured to be able to help guide Purism's efforts to achieve that goal," said Garrett.
Aaron Grattafiori is advising Purism on various matters relating to security and privacy. By day, Aaron is a Technical Director at the NCC Group which has been hacking on computers for more than a decade. Aaron's comprehensive security whitepaper was recently touted as the "War and Peace" of Linux container security. A regular speaker at leading security conferences, Aaron maintains a lasting passion for technologies that empower users with security and freedom.
"In this day and age, it is important to use security-centric and ideally privacy-respecting software. In the post-Snowden era, users who value privacy should understand the benefits provided by free and open source software, and the overall risks by closed source software and platforms." said Grattafiori.
Stefano Zacchiroli is an Associate Professor of Computer Science at Paris Diderot University and Inria. He is a co-founder and current CTO of the Software Heritage project. Stefano has been an official developer of the Debian Project since 2001, and was elected to serve as the Debian Project Leader for three consecutive terms from 2010 to 2013. He also serves on the Board of Directors of the Open Source Initiative (OSI) and is a recipient of the 2015 O'Reilly Open Source Award.
"I am excited by the possibilities that Purism and PureOS represent for defending users against current threats to their software freedom and for putting them back in control of their digital lives," said Zacchiroli. "I look forward to help Purism navigate this complex ecosystem, continuing their promising journey to an entirely free software and hardware stack."
"Our products, beliefs, and innovations are helping people protect their digital life by default," said Todd Weaver. "This board will help us innovate even faster and fuel our immediate growth with collective thought leadership and passion."
About Purism
Purism
is a
Social Purpose
Corporation devoted to bringing security, privacy,
software freedom
, and digital independence to everyone's personal computing experience. With operations based in San Francisco (California) and around the world, Purism manufactures
premium-quality laptops and phones
, creating beautiful and powerful devices meant to protect users' digital lives without requiring a compromise on ease of use. Purism designs and assembles its hardware by carefully selecting internationally sourced components to be privacy-respecting and fully Free-Software-compliant. Security and privacy-centric features come built-in with every product Purism makes, making security and privacy the simpler, logical choice for individuals and businesses.
---
Media Contact
Marie Williams,
Coderella / Purism +1 415-689-4029
pr@puri.sm
See also the Purism press room for additional tools and announcements.