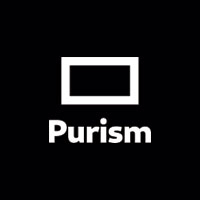 Beautiful, Secure, Privacy-Respecting Laptops & Phones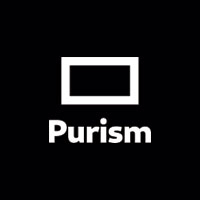 Latest posts by Purism (see all)
After our alpha release in November, we are today releasing the beta for PureOS 3.0, which we intend to release as a final release in time for our upcoming new laptop batch shipment (more news on that soon).
As PureOS uses a rolling release model, software all across the stack continued to receive updates since our first alpha some months ago, even though the core of our work has been to improve and deploy new infrastructure to support efficient development of this operating system and to make the PureOS experience more pleasant for users, too. The PureOS infrastructure is now better at exposing migration/update issues, which means that we iron out broken or missing package dependencies more quickly (with the goal of preventing them from ever being encountered by users, although such occurrences are already rare). Building this infrastructure for PureOS is some very ambitious—and often invisible—work that we are accomplishing as the foundation for all PureOS development.
We are also in the final stages of preparing proper developer documentation, closely modeled on Debian's contributors documentation and procedures, but pointing to the right bits and pieces when it comes to PureOS.
FSF endorsement is work in progress: we are working with the FSF and addressing any concerns or requests they may have. As per the FSF's requests:
The new PureOS website is now fully separate and works with LibreJS.
Iceweasel/Firefox was removed from the archive (its presence there was actually due to a repository synchronization bug) and we modified the add-ons system to avoid the possibility of installing non-free add-ons by mistake. That said, this is one of the reasons why PureBrowser exists, and PureBrowser will continue to be the default. The forced removal of Firefox/Iceweasel caused some trouble with the PureOS package repositories archive but this will be fixed before the final release.
TorBrowser is now torbrowser-launcher, a package that downloads and installs the official Tor browser with updates being applied as soon as the Tor project publishes them.
On the security front:
A Wayland-based GNOME 3 experience remains what we ship by default.
We have started preparing our Linux kernel to be based on the grsecurity kernel. This is available as a package in the beta's repositories but is not enabled by default, as we consider it requires more testing (you can help!) so we can use it as the default Linux kernel in the future (for PureOS 3.0's final release, hopefully!)… so feel free to install and try it out (don't forget to install paxctld as well)! This will be a huge step forward in terms of security. While most regular GNU/Linux distributions are more secure and privacy-respecting than proprietary OSes, having the grsecurity patchset in PureOS' Linux kernel by default will bring PureOS far above the norm in terms of desktop GNU/Linux security practices.
We look forward to integrating flatpak in the future to benefit from its sandboxing capabilities
As you can see, we're making some nice progress and PureOS has great plans ahead to achieve a great user experience that balances security and usability. This is quite a bit better than running OSes that work against you or that strip you of control over the applications layer!