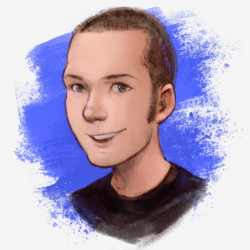 PGP ID: 0xB9EF770D6EFE360F
Fingerprint: 0DFE 2A03 7FEF B6BF C56F73C5 B9EF 770D 6EFE 360F
Librem Social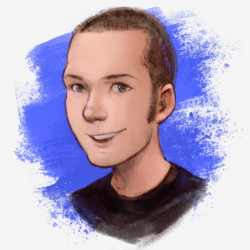 Latest posts by Kyle Rankin (see all)
San Francisco (May 17, 2018) – Purism, the social purpose corporation which designs and produces security focused hardware and software, has announced today that they are partnering with Nitrokey, maker of Free Software and Open Hardware USB OpenPGP security tokens and Hardware Security Modules (HSMs) to create Librem Key, Purism's own OpenPGP security token designed to integrate with its hardware and software. Librem Key embodies Purism's mission to make security and cryptography accessible where its customers hold the keys to their own security and follows on the heels of their announcement of a partnership with cryptography pioneer and GnuPG maintainer Werner Koch.
Purism customers will be able to purchase a Librem Key by itself or as an add-on with a laptop order. For add-on orders, Purism can pre-configure the Librem Key at the factory to act as an easy-to-use disk decryption key and ship laptops that are pre-encrypted. Customers will be able to insert their Librem Key at boot and decrypt their drive automatically without having to type in a long passphrase. Customers will also be able to replace the factory-generated keys with their own at any time.
Librem Key will also be a critical component in Purism's tamper-evident boot protection. Purism will tightly integrate Librem Key into their tamper-evident boot software so that customers will be able to detect tampering on their hardware from the moment it leaves the factory.
Enterprise customers have long used security tokens for easy and secure key management from everything from email encryption to code signing and multi-factor authentication. With Librem Key, IT departments will have an integrated solution out of the box for disk and email encryption, authentication, and tamper-evident boot security that's easy to use.
"Often security comes at the expense of convenience but Librem Key provides a rare exception. By keeping your encryption keys on a Librem Key instead of on a hard drive, your keys never leave the tamper-proof hardware. This not only makes your keys more secure from attackers, it makes using your keys on multiple devices more convenient. When your system needs to encrypt,  decrypt, or sign something, just insert your Librem Key; when you are done, remove it and put it back in your pocket." — Purism CSO Kyle Rankin
"We're pleased to be working with the Purism team, who are very aligned with our commitment to open hardware and free software. The possibilities of this partnership are exciting, especially given the growing importance of secure key storage on hardware smart cards and Purism's important work on tamper-evident protection." — Nitrokey CEO Jan Suhr
"We are long-time fans of Nitrokey as they are the only smart card vendor that shares our commitment to open hardware and free software. Their company and security products are a perfect complement to Purism's belief that ethical computing means privacy and security without sacrificing personal control over your devices." — Purism CEO Todd Weaver
About Nitrokey UG
Founded as an open source project in 2008 and turned into a full corporate entity in 2015, Nitrokey develops and produces highly secure open-source hardware and software USB keys that provide cryptographic functions for protecting; emails, files, hard drives, server certificates, online accounts and data at rest, preventing against identity theft and data loss.
About Purism
Purism is a Social Purpose Corporation devoted to bringing security, privacy, software freedom, and digital independence to everyone's personal computing experience. With operations based in San Francisco (California) and around the world, Purism manufactures premium-quality laptops, tablets and phones, creating beautiful and powerful devices meant to protect users' digital lives without requiring a compromise on ease of use. Purism designs and assembles its hardware in the United States, carefully selecting internationally sourced components to be privacy-respecting and fully Free-Software-compliant. Security and privacy-centric features come built-in with every product Purism makes, making security and privacy the simpler, logical choice for individuals and businesses.