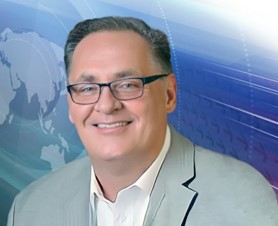 Latest posts by Rex M. Lee (see all)
Purism is excited to announce that anyone who owns a qualified smartphone can port their voice and data services, including their existing phone number, to Purism by purchasing the Librem AweSIM, a VPN for cellular like service.
Unlike AT&T, Verizon, T-Mobile, MetroPCS and Cricket, Purism's Librem AweSIM does not support unified customer identifiers based on customer account information (name, address, billing information) or unique identifiers on your mobile devices.
Major carriers employ unified customer identifiers coupled with intrusive apps for advertising purposes, enabling carriers to exploit their paying customers for profits by selling or sharing highly confidential customer information.  This information is sold to multinational corporations posing massive security and privacy threats to the paying customer.
Empoyers are also at risk of having their confidential business information exposed to unauthorized third parties provided they employ a B.Y.O.D. program and/or employ company provided smartphones for business purposes.
Today, smartphone owners are being simultaneously surveilled, and data mined by numerous multinational corporations as a result of intrusive apps, social media platforms, and the use of unified customer identifiers employed by major wireless carriers who view their paying customers as products to be exploited for profits.
Purism is a Social Purpose Corporation that provides "privacy as a service" centered on putting the Purism customer in charge of their security and privacy by enabling the customer to have full control over their Purism voice and data services, including smartphones manufactured by Purism such as the Librem 5.
There are many benefits to purchasing smartphone voice and data services from Purism that include:
No targeted advertising tracking exposing your highly confidential personal and business information to unauthorized multinational corporations or governments around the world
Purism can provide you with a private phone number ensuring that you will have a secure alias protecting your identity, address, billing information, and other highly confidential information
Purism does not sell confidential customer information to third parties, including those from China
Purism enables customers to port their existing phone numbers to our voice and data offerings as long as their existing phone meets the proper criteria- click here for details
Purism also provides brand new private and secure smartphones, some manufactured in the USA, such as our Librem 5 USA smartphone
Order your AweSIM card here by clicking on this link, or contact sales for details at: sales@puri.sm
At Purism, we respect you by treating you as a valued customer rather than a product to be exploited for profits at the expense of your privacy, security, safety, or civil liberties.
Purism Products and Availability Chart
Model
Status
Lead Time
Librem Key

(Made in USA)
In Stock
($59+)
10 business days


Librem Mini
In Stock
($799+)
10 business days
Librem 5
In Stock
($999+)
3GB/32GB
10 business days
Liberty Phone
(Made in USA Electronics)
In Stock
($1,999+)
4GB/128GB
10 business days
Librem 11
In Stock
($999+)
8GB/1TB
3 business weeks
Librem 14
In Stock
($1,370+)
3 business weeks
Librem Server
In Stock
($2,999+)
10 business days
The current product and shipping chart of Purism Librem products, updated on October 19th, 2023