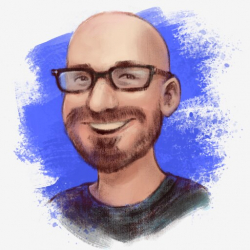 Founder and CEO
PGP Fingerprint: B8CA ACEA D949 30F1 23C4 642C 23CF 2E3D 2545 14F7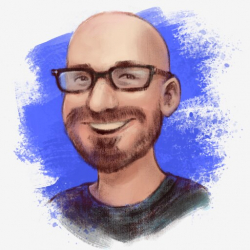 Latest posts by Todd Weaver (see all)
Version 2 of the first and only security key offering tamper evident laptop protection has a tightened supply chain to ensure privacy and security for users
SAN FRANCISCO, Calif., June 27, 2019 – Purism, the social purpose corporation which designs and produces popular hardware and software that protects users' digital lives, today announced its Librem Key product will be the first device of its category to be made in the USA.
Librem Key, the first and only OpenPGP smart card closely integrated with the Heads-firmware offering a tamper-evident boot process, launched in September 2018. Initially manufactured in-part by partner Nitrokey, Purism is now manufacturing Librem Keys entirely from Purism's Carlsbad, California headquarters – the same U.S. facility used to manufacture its Librem 5 smartphone devkits in 2018. Version 2 also stores up to 4096-bit RSA keys and up to 512-bit ECC keys and securely generates keys directly on the device.
Supply chain security is a rising concern due to the lack of control hardware companies have over manufacturing links. Threats include security hacks, malware concerns, cyber-espionage, and even copyright theft. Purism sees protection of its supply chain as an existentially important issue, and has invested in supply chain improvements including the launch of Librem Key V2.
"Having a secure supply chain is critical for hardware that holds your most sensitive secrets," said Kyle Rankin, Chief Security Officer of Purism. "By making the Librem Key in the USA, we've removed even more links in the supply chain and can directly oversee the complete process from Librem Key production to shipping to the customer. Here at Purism we hope to lead by example, lessening uncontrolled links and understanding every step of our supply chain."
Purism takes the "Made in USA" label seriously, especially as other firms have been fined for mislabeling their products as American made when they were made in China. For example, "screwdriver assembly" – electronics made elsewhere and doing final case assembly in the USA – does not qualify a "Made in USA" stamp of approval. And while a company can source specific individual electronics components like resistors or unpopulated circuit boards from around the world, the company must fabricate the product here in the US to qualify as "Made in USA."
"Librem Key's USA fabrication is yet another area where Purism is beating the technology giants by ensuring a secure supply chain for critical hardware, and it has been our goal to do so since we formed in 2014," said Todd Weaver, founder and CEO of Purism. "As we start to move more and more of our manufacturing to the U.S., it will give us complete control over the production lifecycle, which means that eventually our devices will never leave our purview, from schematics, through PCBA (Printed Circuit Board Assembly), to finished product."
This move will enable Purism to exponentially increase manufacturing volume to meet growing sales demands.
A Key to the future
Made in USA Librem Keys is the beginning of Purism's journey to a tighter supply chain. Since the inception of Purism in 2014, the company has been working toward a U.S. supply chain because of the security implications and benefits.
Purism has already tested the capabilities of its U.S. facility by making Librem 5 devkits late last year, and the company continues to fine-tune operations with the Librem Key and setup for more of its products to be built there.
The investment in protecting user privacy and security has paid off. Purism has seen triple-digit sales growth year-over-year since its founding in 2014 and even with a rapidly growing 60+ person team continues to grow funded from profits.
Made in the USA Librem Key will begin shipping on July 4, 2019. Learn more about Librem Key here: https://puri.sm/products/librem-key/
About Purism:
Purism is a Social Purpose Corporation devoted to bringing security, privacy, software freedom, and digital independence to everyone's personal computing experience. With operations based in San Francisco, California, and around the world, Purism manufactures premium-quality laptops and phones, creating beautiful and powerful devices meant to protect users' digital lives without requiring a compromise on ease of use. Purism designs and assembles its hardware by carefully selecting internationally sourced components to be privacy-respecting and fully Free-Software-compliant. Security and privacy-centric features come built-in with every product Purism makes, making security and privacy the simpler, logical choice for individuals and businesses.
Media Contact:
Marie Williams
Coderella
415-689-4029
pr@puri.sm