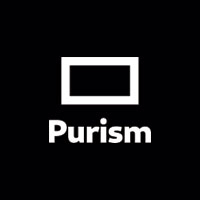 Beautiful, Secure, Privacy-Respecting Laptops & Phones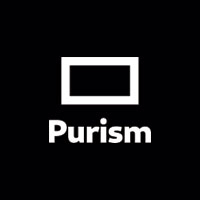 Latest posts by Purism (see all)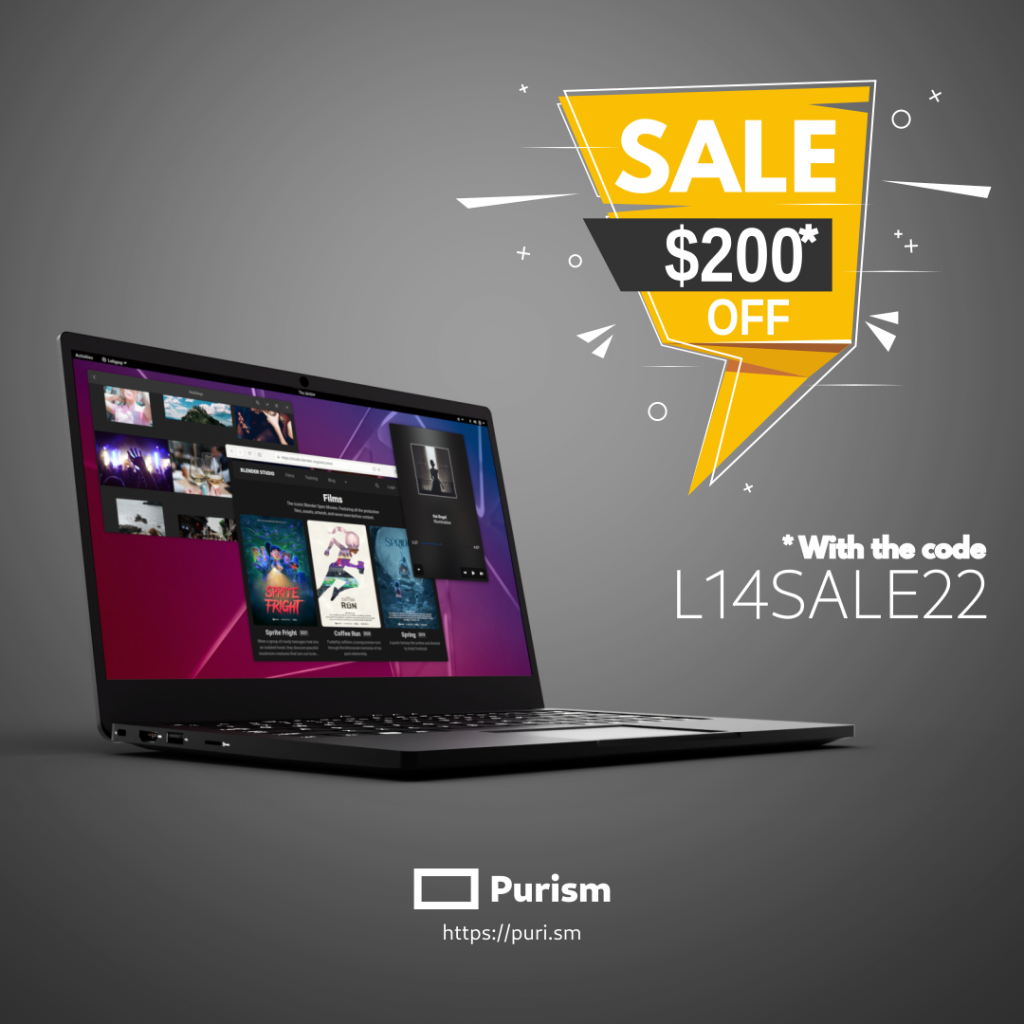 It is already the year end, and a new year will be knocking at our doors very soon!
We've seen an incredible response to Librem 14 laptops this year, so we decided to offer a great new promotion, just in time for the holiday season ahead.
Use the coupon L14SALE22 when you check out to avail $200 off on your order Librem 14 laptop starting today.
Librem 14 laptops are 14-inch laptops designed to respect your privacy, offer security and freedom.
Featuring Intel based processors, the tenth generation mobile version, it offers the best battery life while not compromising speed and supporting the open source coreboot BIOS. 
Be confident that no one is listening or watching. Our unique hardware kill switches to physically disconnect the camera and mic or wireless and Bluetooth
Designed for ultimate security with a disabled Intel Management engine and less binary blob firmware
Depending on your security requirements, the Librem 14 laptop can be ordered with QubesOS instead of the default option PureOS. You can also choose PureBoot instead of the default Coreboot.
If detecting tampering of laptops or other hardware till it arrives on your doorstep is of concern to you, do consider adding our custom Anti-Interdiction services.
Need a standard laptop on priority? In addition to the promotion code, you can choose to get ahead of the holiday rush by checking the priority order option for $99.  Remember that the priority order option excludes any requests for Anti-Interdiction or any custom requirements. Anti-Interdiction or custom requests take us longer to establish secure and encrypted communication.
Have questions on where we ship or which payment forms are accepted? Check the "Ordering from Purism" section in FAQs.
Terms and Conditions 
The coupon code cannot be used in conjunction with other codes.
The promotion is valid with the coupon code till 31st Jan 2023 or till stocks last.
Purism reserves the right to stop or modify the sale any time.
Recent Reviews of the Librem 14 laptop
PCMag has highlighted our Librem 14 as one of the top gifts in the tech space. The article 8 Techie Gifts for the Security Expert in Your Life highlights:
"All Linux computers aren't created alike, though. Purism's Librem 14 stands out from the pack in several ways. First, it runs PureOS, a security-focused Linux distro created by Purism that powers laptops and cell phones. The fact that it's open-source means experts can comb through it and flag any flaws. It's also (according to Purism) "designed chip-by-chip, line-by-line, to respect your rights to privacy, security, and freedom."
Nicolae Bochis writes this review for Librem 14 laptop in Online Tech Tips :
"If you are concerned about privacy and would love an open-source Linux laptop, Purism Librem 14 is an excellent option. Purism's Careboot (sic) BIOS firmware is 100% open source, and their laptops run PureOS, a Debian-based Linux distribution that is completely focused on privacy. As a user of Purism Librem 14, you will be completely in control of your machine."
Librem 14 highlighted as one of the best Linux laptop by Linux Stans here.
Don't Miss the Year-End Sale!
We don't often offer deep discounts like this often, so take advantage of this sale today while it lasts. Shop here.
Purism Products and Availability Chart
The current product and shipping chart of Purism Librem products, updated on September 19th, 2023