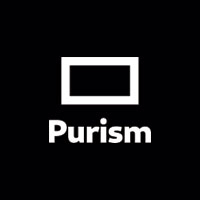 Beautiful, Secure, Privacy-Respecting Laptops & Phones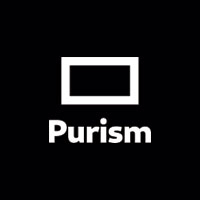 Latest posts by Purism (see all)
Librem devices add tamper-evident features to further protect users from cybersecurity threats by offering users the full control that no mainstream computer manufacturer ever has before
SAN FRANCISCO, Calif., February 27, 2018 — Purism, maker of security-focused laptops has announced today that they have successfully tested integration of Trammel Hudson's Heads security firmware into their Trusted Platform Module (TPM)-enabled coreboot-running Librem laptops. This integration allows Librem laptop users to freely inspect the code, build and install it (and customize it) themselves, and own control of the secure boot process as Heads uses the TPM on the system to provide tamper-evidence. The update lets users test if someone has tampered with the software on their computer starting at the boot level.
Purism, fresh off of successfully disabling the Intel Management Engine from Librem laptops, finished an integration effort that began in April 2017 with the partnership of Purism and Trammell Hudson's Heads project, which required hardware design changes, coreboot modifications, and operating system updates to reach deployment on all new Purism laptops starting today.
"Your privacy is dependent on your freedom. We believe that having true privacy means your computer and data should be under your control, and not controlled by big-tech corporations," says Todd Weaver, Founder and CEO of Purism. "By activating Heads in our TPM-enabled coreboot by default on all our laptops, this critical piece combined with the rest of our security features will make Librem laptops the most secure laptop you can buy where you hold the keys."
"Having control over our own digital privacy is a huge must-have when your business requires a strict standard to protect sensitive assets," says Heath Behncke, Large Cap Investor. "I can confidently say that Purism Librem laptops have met that standard."
With the help of the input and investment from early TPM adopters who gave Purism the necessary "business case" and resources to work it out, Purism will now include the Heads integrated TPM chip in all new Librem 13 and Librem 15 orders by default, as a standard feature of the newest hardware revisions shipping out this month.
About Purism
Purism
is a
Social Purpose
Corporation devoted to bringing security, privacy,
software freedom
, and digital independence to everyone's personal computing experience. With operations based in San Francisco (California) and around the world, Purism manufactures
premium-quality laptops and phones
, creating beautiful and powerful devices meant to protect users' digital lives without requiring a compromise on ease of use. Purism designs and assembles its hardware by carefully selecting internationally sourced components to be privacy-respecting and fully Free-Software-compliant. Security and privacy-centric features come built-in with every product Purism makes, making security and privacy the simpler, logical choice for individuals and businesses.
---
Media Contact
Marie Williams,
Coderella / Purism +1 415-689-4029
pr@puri.sm
See also the Purism press room for additional tools and announcements.