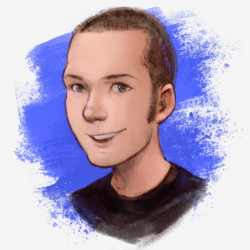 PGP ID: 0xB9EF770D6EFE360F
Fingerprint: 0DFE 2A03 7FEF B6BF C56F73C5 B9EF 770D 6EFE 360F
Librem Social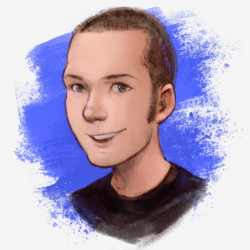 Latest posts by Kyle Rankin (see all)
While our recent news has been all about Librem 5 USA, we also have been steadily shipping through Librem 5s from previous production runs and it has been gratifying to share in the excitement of customers who have gotten the Librem 5 they have been waiting so patiently for. While the remainder of you have been waiting for your own Librem 5, we have also been busy continually improving the software on the Librem 5 so that the Librem 5 you receive today is significantly better and more capable than one we shipped a year or even six months ago.
Now that the Librem 5 USA has hit shipping parity, our mass-produced Librem 5 customers are all likely wondering the same thing: "Where is my Librem 5?" As we mentioned in a previous post, the supply chain challenges over the past few years have caused to to rethink how we approach "Just In Time" manufacturing, and as a result we have made massive investments in components, accessories, and other supplies so that we can not only catch up on backorders, but maintain sufficient stock so that once a product reaches shipping parity, we have ample inventory to absorb any future supply chain issues. It is very much in our interest for all of our products to be in stock with short lead times, and all backorders to be fulfilled. As I mentioned in my A Vision on Focus post, one of our goals is to hit, and maintain, stability for all our products with future products being developed internally and announced when they are ready to ship, instead of relying out pre-orders and crowdfunding.
Many of these components had long lead times, and we predicted that we would first hit shipping parity with the Librem 14 (fewer supply chain issues), then Librem 5 USA (separate supply chain from Librem 5, much shorter backorder queue), and finally the Librem 5. After working hard through many supply chain challenges, the Librem 14 and Librem 5 USA have now shifted from pre-ordered Just In Time products into a post-Just-in-Time product with larger inventories that ship within 10 business days. That leaves the mass-produced Librem 5 as the only product remaining with a long lead time and many pre-orders to get through. While Todd discussed our goals with Librem 5 in The Ball and Supply Chain Part 2, I thought it would be useful to talk specifically about the plans for the mass-produced Librem 5.
The Biggest Roadblock
While there have been plenty of challenges throughout Librem 5 development, one of the biggest roadblocks we faced over the past year was CPU supply. While at this point I think most people are aware of the chip shortages that are affecting electronics companies worldwide, not everyone knows that we happened to pick a CPU for the Librem 5 that is also popular in the automotive industry. The automotive industry has responded to the chip shortage by reducing their overall output, pausing certain models, and also by shipping some vehicles without electronics systems that depend on chips in short supply. In our case it has meant buying relatively small supplies of CPUs often at a steep mark-up as they show up on the spot market, while we waited for larger CPU orders to arrive. While these smaller lots of expensive CPUs did help with mass-produced Librem 5 manufacturing (which needs higher quantities to start a production run), it helped even more with Librem 5 USA production, which is produced in much smaller batches.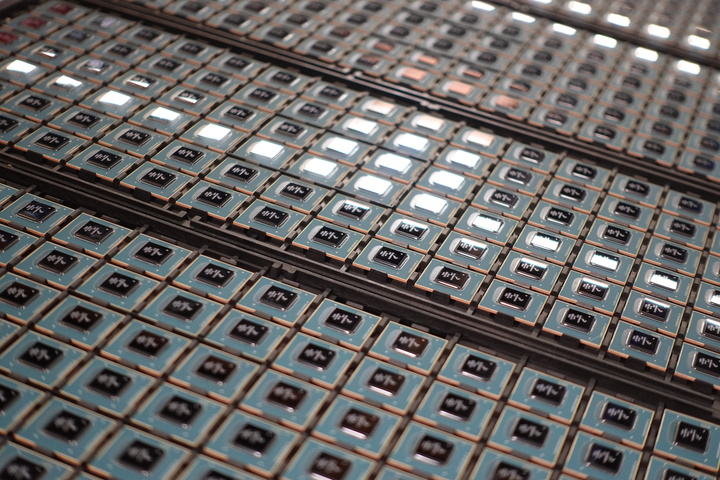 Fast forward to today, and we have all of the CPUs we need to produce the entire backorder of mass-produced Librem 5s. As a result we just completed another large manufacturing run of Librem 5s, which are now in our US facility for final testing, flashing, and shipping. This is the first of three Librem 5 batches we have planned, after which we will have all the phones needed to hit shipping parity. While we have an ambitious internal goal to hit shipping parity by the end of the year, there are still a number of challenges to overcome to get there including remaining supply chain issues and increasing our shipping throughput.
Why Not All At Once?
So if we have all the CPUs we need, why not produce all the Librem 5s in one large batch? While we have ordered all of the individual components for all batches, along with all of the CPUs, there are a few components that are still in short supply that we do not yet have for the next production run. Even missing a single minor part is enough to pause a production run and so our next task is to exhaust all of our options to source these final components as quickly as possible. In some cases we might be able to find parts at higher prices on the spot market, and in other cases we may be able to identify alternative chips that perform the same function. Price gouging and counterfeits on these secondary markets also adds an additional layer of difficulty in sourcing these once-abundant parts. Once we have the minimum number of complete parts to start a production run, we intend to do so even if that means we only produce half of the remaining phones in the queue. As a result we expect to see two more production runs before we hit shipping parity.
The following table will show a rough estimate of which production run current orders are in. While this doesn't serve as a shipping estimate, it will give you a rough sense of where we are in the queue, and which batch a particular order is part of.
| Batch Name | Batch Status | Order Date Range |
| --- | --- | --- |
| E3 | Production Run Complete, Shipping Complete | 2018-09 - 2019-03 |
| E4 | Production Run Complete, Shipping In Progress | 2019-04 - 2021-05 |
| E5 | Production Run Starting | 2021-06 - Shipping Parity |
In the mean time, we are also working on ways to speed up shipping through the Librem 5 batch we just produced to get them out to everyone as soon as possible. In addition to contacting customers each week to get updated shipping information, we also intend on updating everyone's order in our shop with estimated shipping times, once we calculate them. Customers that will be served by the later batches won't be updated until we have better information about the timing of those manufacturing runs. You also have the option of upgrading from a Librem 5 to Librem 5 USA which will ship out immediately, by contacting support to arrange the upgrade. Customers who paid $799 or less for their Librem 5 will get a $899 coupon toward their Librem 5 USA purchase as a thank you for their support.
So to answer the question posed at the beginning, your Librem 5 is coming! We are so grateful for everyone's support in this massive project to bring true convergence to a mobile computer. We will try to post frequent updates as we continue to get closer to shipping parity. In the mean time we continue to improve Librem 5 software as well so please keep an eye on our blog for those updates.
Purism Products and Availability Chart
The current product and shipping chart of Purism Librem products, updated on September 19th, 2023