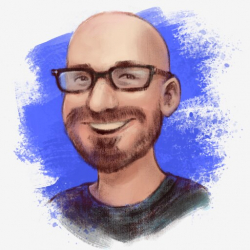 Founder and CEO
PGP Fingerprint: B8CA ACEA D949 30F1 23C4 642C 23CF 2E3D 2545 14F7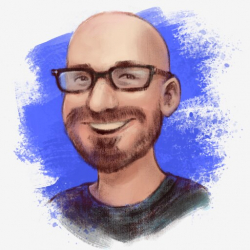 Latest posts by Todd Weaver (see all)
PIA's popular VPN platform will be fully integrated into Purism's software and hardware offerings for unprecedented security and privacy protection
SAN FRANCISCO, Calif., April 4th, 2019 — Purism, the social purpose corporation which designs and produces popular secure hardware, software, and services, is working with Private Internet Access (PIA) as its very first OEM partner to bring an unprecedented combination of tracking-free and encrypted tools and services to the people.
PIA is, and has been since its inception, renowned for its popular VPN service that refuses to log user data. The company is committed to privacy protection and internet freedom and is a longtime sponsor of internet privacy advocates such as EFF and the Software Freedom Conservancy. By combining its signature VPN capabilities with Purism's leading secure hardware and software products, the two will create a first-of-its-kind bundle for users to set up a privacy protecting and secure environment out of the box. The addition of PIA as a VPN partner strengthens Purism's growing roster of partners and services that make its Librem line the most comprehensive privacy and security focused offering on the market. Other existing partnerships include Nextcloud for secure document management, Matrix for secure chat, Werner Koch GPG expert, Trammell Hudson who supported Purism's industry first TPM integration with Heads, and Nitrokey's development of Purism's Librem Key for physical encryption.
"PIA is the gold standard of VPNs, and we are thrilled to be working with a company that is so closely aligned with our ethics," said Todd Weaver, founder and CEO of Purism. "PIA has stood behind their commitment to protect user data, whether it's taking a political stance to promote broadband privacy with a full page ad in the New York Times or demonstrating in court that they truly do not log their customers' data. Our partnership with them is a big win for users who don't want to sacrifice convenience or freedom in the products they use."
"Purism has been an important player advancing the cause of internet privacy and freedom and are the perfect partner for us to work with on integrating PIA into a broader suite of hardware and software," said Ted Kim, CEO of Private Internet Access. "Combining our privacy protecting VPN capabilities with Purism's line of products will provide the ultimate security package to users."
Purism plans to include PIA-based VPN by default in the Librem 5 phone, as well as within PureOS for its Librem 13 and Librem 15 laptops. Purism will also collaborate with PIA on a future services bundle.
About Purism
Purism
is a
Social Purpose
Corporation devoted to bringing security, privacy,
software freedom
, and digital independence to everyone's personal computing experience. With operations based in San Francisco (California) and around the world, Purism manufactures
premium-quality laptops and phones
, creating beautiful and powerful devices meant to protect users' digital lives without requiring a compromise on ease of use. Purism designs and assembles its hardware by carefully selecting internationally sourced components to be privacy-respecting and fully Free-Software-compliant. Security and privacy-centric features come built-in with every product Purism makes, making security and privacy the simpler, logical choice for individuals and businesses.
---
Media Contact
Marie Williams,
Coderella / Purism +1 415-689-4029
pr@puri.sm
See also the Purism press room for additional tools and announcements.