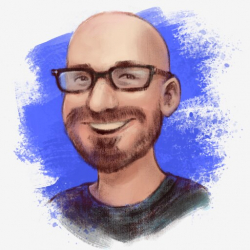 Founder and CEO
PGP Fingerprint: B8CA ACEA D949 30F1 23C4 642C 23CF 2E3D 2545 14F7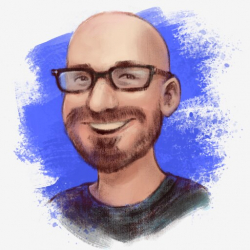 Latest posts by Todd Weaver (see all)
Thank you all for the continued support and remarkable demand for the Librem 5.
As we've shared earlier, we are iterating through shipping batches. The purpose of doing so is to increment and improve with each batch toward mass production and share that story publicly. As a result, these earlier batches are limited in quantity as we move toward mass production. Publicly releasing iterated hardware at this level of transparency is extremely uncommon, but in nearly everything we do we try to lead by example. Forming as a Social Purpose Corporation, open sourcing all our software, having PureOS be FSF endorsed, securing the lower layers of computing, or manufacturing a revolutionary mobile phone from scratch… all have required sacrifice but are well worth it to provide people with a values-driven alternative to Big Tech.
Demand for Early Batches
A surprising amount of people wanted "the earliest batch possible" even understanding that Aspen and Birch will have known issues. It has been inspiring to learn that thousands of people want early iterations. It shows that even with a not-yet-mass-produced device, our supporters want to have and own a phone that fully respects their freedoms and are willing to accept being an early adopter and all that goes with that.
We intended on the second revision of Aspen (black case) getting into the hands of backers, but due to the results of quality control tests against RAM clocking at full-speed (consuming power and generating heat), we made the decision to move those backers to Birch and deliver the rest of Aspen to developers and staff. This issue will be corrected and tested prior to the shipping of the Birch batch. As we progress toward the larger (but still limited) Birch batch we can already see the writing on the wall; we have more demand for early batches than the supply planned until we reach mass production.
We know that many of you have been frustrated by the lack of public updates around the Aspen batch until now, and we hear you. We are trying to balance the myriad (but imminently solvable) challenges of perfecting the Librem 5, with the aim to update all of you with detailed updates as early and often as we can.
Please continue to be patient. You will get your Librem 5. It's just a matter of iterating through the supply toward mass production to meet the demand. Your support and understanding as we've designed and built this revolutionary mobile phone from schematics on up has been much appreciated.
Purism Delivers
As a quick recap of all we've done, which should showcase that we have a long history of delivery and industry uncommon transparency:
The demand for the Librem 5 is immense and we appreciate all the excitement and interest. We are excited too! Purism was founded with the goal of creating the Librem 5 and our focus now is on delivering it. This is no easy task, but we're devoted to this cause.
Batch Updates
As we approach the Birch delivery window, we are also able to share some greater detail on each batch, current known issues, and our roadmap.
Librem 5 Aspen has three primary known issues, first is thermal throttling, second is unoptimal antenna routing, and third is CPU placement for thermal dissipation. (NOTE: Thermal throttling is solved by additional kernel development via software update). Shipping of Librem 5 Aspen devices has concluded. Shipping resumes with the Birch batch.
Librem 5 Birch has two known issues, thermal throttling, and CPU placement for thermal dissipation. (NOTE: Again thermal throttling is solved by additional kernel development via software update). All Librem 5 Birch devices are expected to ship before November 26th, however due to a delay the beginning of the shipping window (October 29th) will now be moved to November 15th.
Librem 5 Chestnut has one known issue, CPU placement for thermal dissipation. There is no current expected delays in delivery; before December 31st.
Librem 5 Dogwood already has board design changes to route the CPU to the inner side which will allow for improved and direct thermal dissipation through the aluminum chassis. By solving issues from Aspen, Birch, and Chestnut the Dogwood batch has no known issues at this time. The Librem 5 Dogwood is currently our test batch before mass production and there are no expected delays in delivery.
Librem 5 Evergreen is our mass production batch and there are no expected delays in delivery.
We will assign customers to particular batches as each phone is tested and ready to ship. Once a particular customer's order is ready to ship, we will contact them to confirm their batch preference and get final shipping details.
Thank You
We'd like to thank everyone for the continued support and excitement for what we do. We wouldn't have accomplished everything we have and be on the cusp of disrupting the smartphone market if it wasn't for every single one of you.